Love Sigi Skin's vegan and hypoallergenic face wash, Kaleanser? Good news! It's now available in a 200ml reusable and recyclable bottle.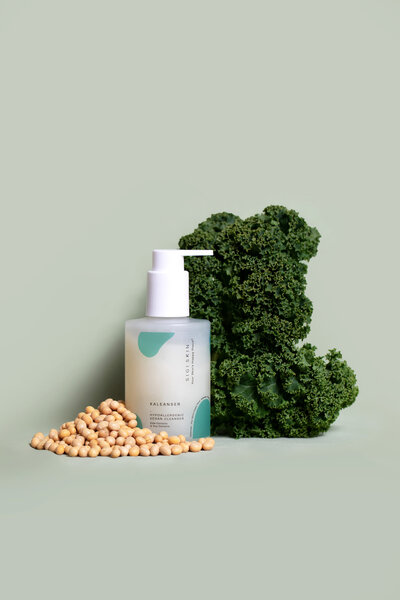 This gentle, clarifying face cleanser is loved for its unique, jelly-like texture and ability to gently remove makeup, dirt and oil without stripping away moisture. It also rebalances the skin's pH level to ensure that the skin's barrier remains intact.
It boasts a "superfood blend" featuring kale extracts (for cleansing pores and brightening complexion), soy extracts (for soothing and hydrating skin) and the dependable ingredient glycerin which attracts and locks in moisture. To use, simply massage one to two pumps onto dry skin to remove makeup including waterproof mascara. Rinse thoroughly and apply another pump's worth of product to complete your double-cleansing regime.

You can now shop the Jumbo Kaleanser for SGD72 via Sigi Skin's website.

Next, discover more best low pH cleansers available in Singapore.

Comments, questions or feedback? Email us at [email protected].