How many things on Earth have survived for 400 years? With rapid modernity, truly, only a few. An off-the-grid landmark in Florence, Italy, Santa Maria Novella, one of the oldest pharmacies in the world, is part of that little list.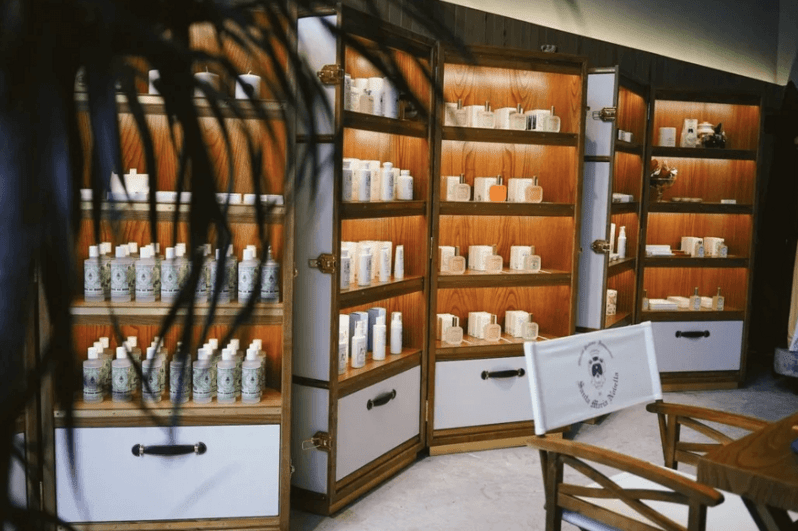 Santa Maria Novella in Singapore. (Photo from: colonyclothing.net)


What started as a venue for Dominican friars to practise alchemy, creating treatments for many illnesses including the Black Death (the Great Plague that infested Europe in the mid-1300s), the pharmacy — which now has 75 stores in different countries, including Singapore at
Colony Clothing
— has evolved into a haven for beauty enthusiasts who seek tried-and-true botanically inspired beauty products.
"Everything is manufactured in the company,"
Gianluca Foa
, Santa Maria Novella's Pharmacy Director told us during an interview. "Even the ingredients and plants are cultivated in our garden."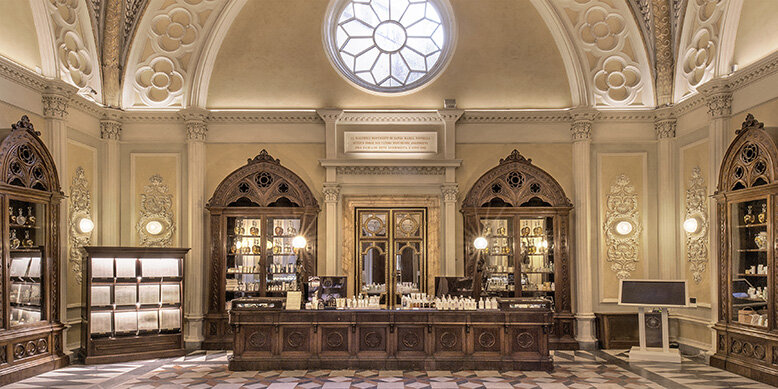 Flocks of people have come and gone, with products in hand, at the Sala Vendita (salesroom).
This hands-on approach has proven to be effective in ensuring the quality of the products whose efficacy has gained a cult-like following. The
Rose Water
, one of their first offerings, remains a favourite among many, shared
Eugenio Alphandery
, CEO of Santa Maria Novella. The same can be said of their perfumes. They were the first in the market to contain alcohol — an innovation made by Dominican friars, who noticed oil-based perfumes would smell rancid after some time.
Seeing how fragrance has played an integral part in the brand's growth, it's no surprise that their
Potpourri
— made with a mixture of herbs, mints and berries picked up from Florence's tiny hills — is regarded the same admiration. It's another must-try for those who are new to the brand, Eugenio said. Meanwhile, staying true to its pharmaceutical heritage, the brand continues to pride itself in products that offer relief; their
Pastilles
not only refresh but also has ingredients that have calming properties.
Even though many formulas and products have remained the same, much has also changed for the brand that has always seen innovation at its forefront. Eugenio said that while their products continue to be handmade, they have created new products to cater to the customers of today. For instance, the
Idralia Cream
, a vitamin E-rich moisturiser that not only hydrates but also protects the skin — somewhat an antidote for today's polluted air. They have also modernised their warehouses to allow them to be on time with shipments.
But at Santa Maria Novella's core is sustainability — not only of their legacy and credibility as a purveyor of botanical products for the body and home but also of the planet. Eugenio shared that the company has avoided using plastics and have instead turned to aluminium and glass when it comes to their packaging.
"We are always watching the present but also the future," he added. For a brand to stand for 400 years, we know it's true.
In Singapore, visit the store-in-store Santa Maria Novella at Colony Clothing, 83 Clemenceau Avenue #01-37 UE Square.
Comments, questions or feedback? Email us at [email protected].