Pinterest's Try On makeup feature is the latest development in the ever-expanding virtual beauty experience. The visual search hub for inspiration joins brands like
Estée Lauder
, Lancôme, and L'Oreal who have utilised AR technology to elevate consumers' purchasing experience. More than recipes and aesthetically pleasing images, users can now use the app to see how a beauty product looks on them without stepping into a store. Here are the reasons why we think you'd love this feature.
Endless choices
The first of many products included in this feature are lipsticks. With this new feature, you could test out lipstick shades from companies like Lancôme, Estée Lauder, Neutrogena, Urban Decay, Sephora, and BareMinerals, just to name a few. Powered by Lens, you can "swatch" the product, snap a photo for reference, or go straight to the retailer's site all within the app.
Find similar recommendations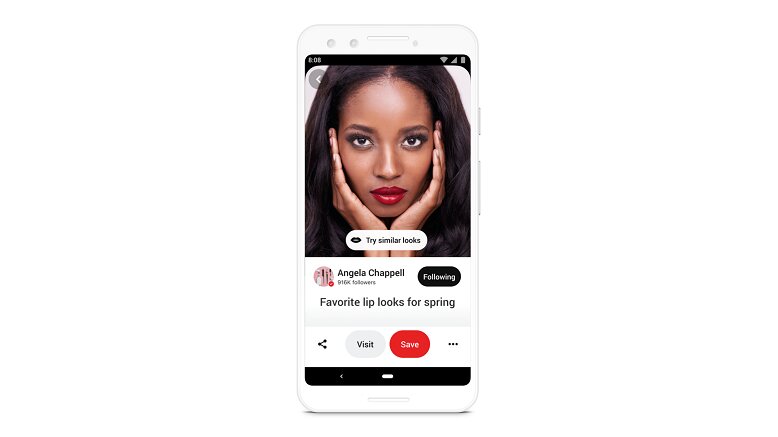 See something you like while scrolling? "Try similar looks" will take you to the right post. (Photo from: pinterest.com)
Not quite what you're looking for? Click on "more like this" to find Pins with related looks. If you see a photo with a lipstick shade you like, you'll be able to try on a similar shade with the "see similar looks" button. There are endless options and inspiration to be found, especially when more brands get integrated into the cool new feature.
It won't change your skintone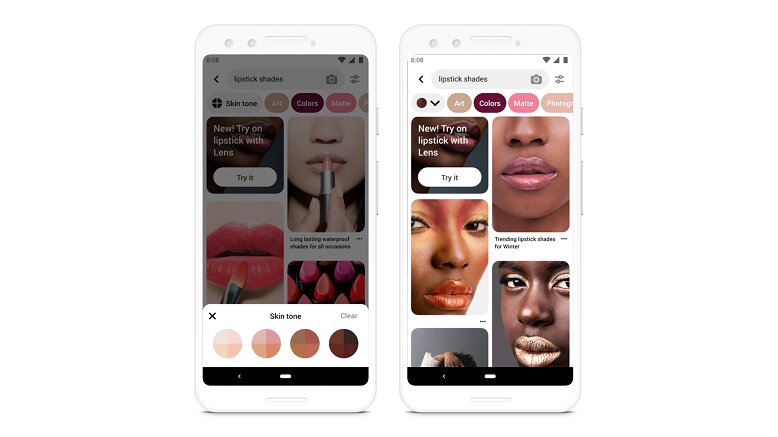 From reel to real and vice versa. Your skintone will be accurately presented in the app's feature. (Photo from: pinterest.com)
Kiss goodbye those worries of oversaturated filters. The Try On feature shows a true-to-life capture of your skintone, so you'll be able to see how the lipstick would look on you IRL. "We've integrated Try On with our skin tone range feature, so Pinners can see similar lip shades on skin tones that match their own," says
Pinterest
. "You won't find skin smoothing or image altering effects that make you look less like you … our AR won't be augmenting your reality, but rather helping you to make happy and real purchases for your life."
Possible new additions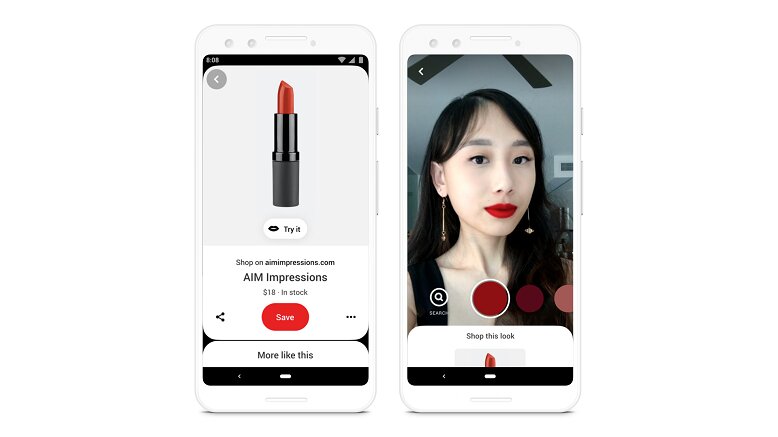 Lipsticks are merely the first of many products that can be integrated into this feature. (Photo from: pinterest.com)
For now, lipsticks are the only products available on the app. As Pinterest works on improving and expanding it, we can't help but speculate on what possible products will be made available in the future. Letting us try on the different colours of blush? This will be the most similar to the present technology of the Try On for lipstick. Once it gets more refined, we're hoping to see even more makeup products ready for try-on such as mascara and even eyebrow products.
On the downside
However, the feature is only available on the mobile app. The Try On for lipstick was made live on 28 January and is currently only available to US Pinterest users on iOS and Android. Since more Americans cite Pinterest as their
shopping platform of choice
, this isn't surprising. But we can't wait to try it out once it's made available to Asia. Crossing our fingers that it will be soon!
If you were a social media app, which one would you be? Find out according to your personality.
Comments, questions or feedback? Email us at [email protected].