I celebrated my birthday while hunkering down at home during the Circuit Breaker lockdown. I beamed (pun intended) with pride when I received a lot of compliments on how my face appears glowing on photographs I shared online. This is testimony that the following skincare actives I have been using are working — with a little help from filters and iPhone's portrait mode.
What are actives? They are a group of ingredients that bring long-term, targeted improvements to the skin beyond the basic routine of cleansing, toning and moisturising.
Retinol
The skincare ingredient most dermatologists recommend to keep signs of ageing at bay is retinol. It helps boost collagen production and assist in cell turnover resulting in even, smoother skin and a softening of fine lines and wrinkles. However, here's a fair warning: it might come with dreaded side effects such as dryness, peeling, skin irritation and increased sensitivity to the sun. Often, your skin gets 'worse-before-better' so what better time to introduce it to your skincare routine than when you are staying at home and can hide behind a mask when you go out?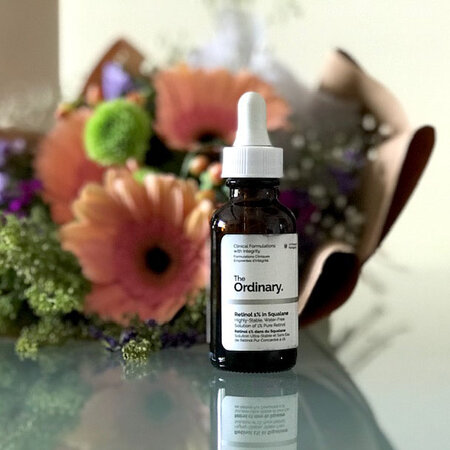 Over-the-counter retinol may take a longer time to work than prescription retinoic acid (like tretinoin and adapalene) but I would recommend starting off with an affordable one like
The Ordinary Retinol 1% in Squalane
to test your tolerance to retinol before venturing into a stronger formulation. OTC retinols are still potent so please watch
How to Use Vitamin A (Retinol, Retinoids & Retin-A) In Your Skincare Routine For Clear Skin by Beauty Within
before venturing into your retinol journey. You have been warned.
AHA/BHA
Our skin naturally rejuvenates, growing new skin and shedding dead skin cells every day but age does slow this process down. When your skin starts looking dull and flaky, it's time to add exfoliation to your routine. Using chemical exfoliants like AHAs (alpha hydroxy acids, e.g. glycolic, lactic and mandelic acids) or BHAs (beta hydroxy/salicylic acid) sounds harsher than physical exfoliation (e.g. cleansing tool, face scrub or peel) but it is actually gentler. With physical exfoliation, it is easy to rub too hard or too many times causing micro-tears in your skin.
Both AHAs and BHAs help to loosen the glue that binds dead skin and sebum to your skin, helping your skin shed them and accelerate cell turnover — revealing new, brighter skin. The difference between AHAs and BHAs is that AHAs are water-soluble so they will work only on the outermost layer of the skin and are generally better for normal to dry skin due to their ability to retain moisture in our skin. BHAs, on the other hand, are oil-soluble and are able to penetrate deeper into our pores to dissolve sebum and dead skin that leads to acne and clogged pores.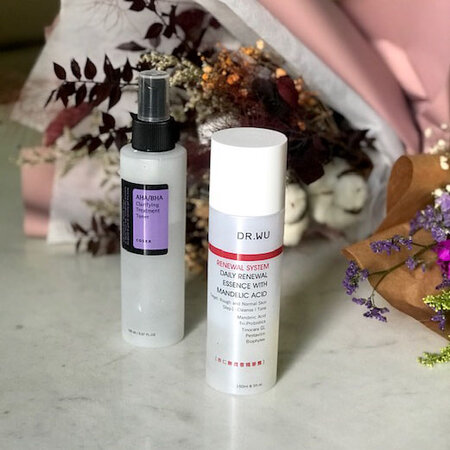 There are so many products to choose from. I have watched and re-watched many videos like How to Exfoliate | Skin Care 101 by Hyram and still on the discovery stage of using acids. Using a face wash with acids is a gentle way to start but as acids need to stay on your skin at least 10 minutes to work, using a toner with AHAs or BHAs is a better option. Mandelic acid is a gentler AHA which is I why I recommend Dr.Wu Daily Renewal Essence with Mandelic Acid which can be used daily. I also find that using the Cosrx AHA/BHA Clarifying Treatment Toner two or three times a week helps to clear the oil clogs on my nose and around the chin.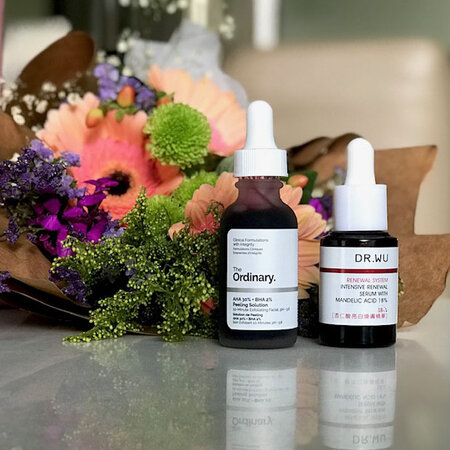 This is my third bottle of the
Dr.Wu Intensive Renewal Serum with Mandelic Acid 18%
. The results are highly addictive. Apply it at night two or three times a week and wake up to smoother, brighter skin the next morning.
Meanwhile, there are so many rave reviews of
The Ordinary AHA 30% + BHA 2% Peeling Solution
. It's trending on social media as the bright red colour is so Instagramable but approach this product with caution. Do a patch test first. It's a potent wash-off mask to be used once, maximum twice a week for 10 minutes only.
Vitamin C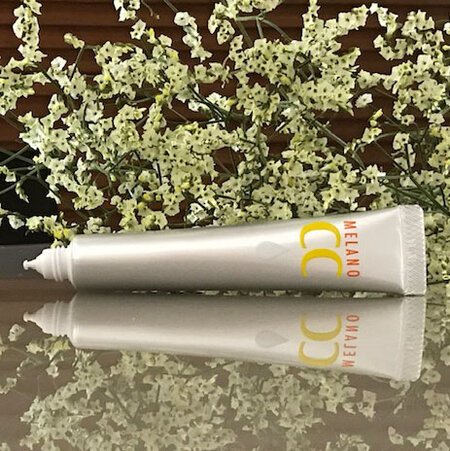 This is my first and still favourite skincare active. Vitamin C is a potent antioxidant. Apply under sunblock in the day to boost its efficacy as it neutralises free radicals. Use it at night to heal the skin, promote cell renewal and accelerate the production of collagen and elastin to produce brighter, smoother skin. My holy grail vitamin c serum is still
Rohto Melano CC Vitamin C
. What's not to like? It is potent, and the serum does not oxidize. For SGD16.90, it is truly a bang for your buck.
Niacinamide

It is hard to talk about actives without introducing everybody's best friend, Niacinamide or Vitamin B3. With its almost neutral pH and amazing range of skin benefits including fading pigmentation, sebum control, anti-inflammatory, and collagen and hydration boosting, Niacinamide does the job without irritating the skin. It is also uniquely compatible with most ingredients and can be used by all skin types.
Research suggests that pre-treating skin with niacinamide prior to commencing retinol treatment can increase skin's tolerance towards retinol. Not only can niacinamide help reduce the irritation potential of retinol, it may also help improve the effects of retinol by facilitating the increased rate of skin cell turnover. Niacinamide can be safely used with retinol during the same routine to fade pigmentation and brighten the skin.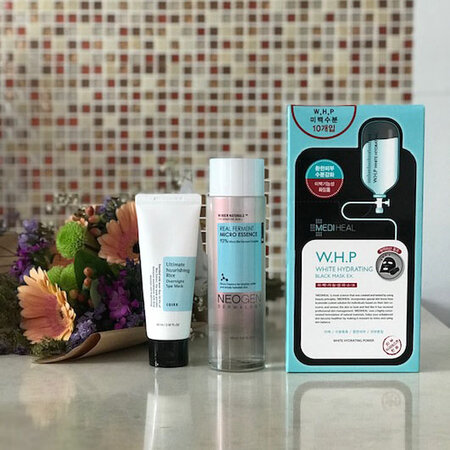 Multiple niacinamide-containing products can be used in one routine without the worry of over-sensitising the skin. You will find this water-soluble vitamin in a lot of skin brightening products. My current favs are
MediHeal W.H.P. White Hydrating Black Mask
,
Neogen Dermalogy Real Ferment Micro Essence
and
Cosrx Ultimate Nourishing Rice Overnight Spa Mask
.
Sunscreen
The number one anti-ageing product most dermatologists recommend is a sunscreen, especially when using retinol or acids. Sunscreen protects your skin from photoaging — think wrinkles, pigmentation, reduced skin elasticity, loss of collagen etc. Using retinol or acids at night does not mean your skin will not be sensitive to the sun in the day; you will still get sunburnt easier and may get skin damage. I see this question asked a lot on social media: do I still need to wear sunscreen when I am mainly indoors? The answer is 'yes' and the evidence is in the photograph below, especially if you live in the sunny tropics.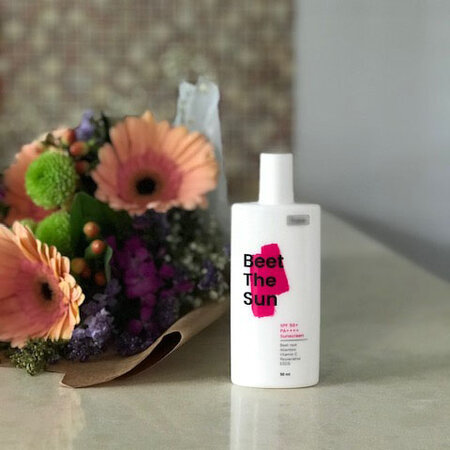 This photograph was taken at 1:30PM next to the kitchen window. No lighting was used, only natural sunlight coming in through a window shaded by the balcony above. Enough said.
If you're looking for sunscreens to try,
read
the ingredients list of
Beet the Sun
and be impressed by its formulation of advanced chemical UV filters and anti-oxidants like beetroot and green tea. This lightweight, chemical sunscreen will not leave a white cast and layers well under makeup too. I like the subtle glow but as I am vain, I still layer BB cream on top to mattify and even out my skin tone.
Whew! That was intense and this is not even the full list of all the skincare I use. The golden rule is one active in one routine but once your skin starts tolerating the actives, you can start cautiously adding more to your routine. A sample routine could be like this: In the day, use a cleanser, hydrating toner (e.g. one containing hyaluronic acid), vitamin C, moisturiser, and SPF. In the night, use a cleanser, Niacinamide toner, Retinol, moisturiser, and sleeping mask.
Happy 59th birthday to me and borrowing the tagline of
Soko Glam
, here is wishing you and me 'Only Good (Skin) Days Ahead'.
Comments, questions or feedback? Email us at [email protected].