Oh, May. The months seem to have flown by so fast, haven't they? As always, every month brings newly launched beauty picks with the potential of becoming your new holy grail. If you're like us, you've been taking this time to really step up your skincare game. Take this as a PSA since we have a lot of skin-loving goodies for you to enjoy. As for those days that you just want to get dolled up — because why not? — we also have some new makeup that may catch your eye. Excited to see which May beauty launches are worth your time? Read on.
d program Lotion & Emulsion Line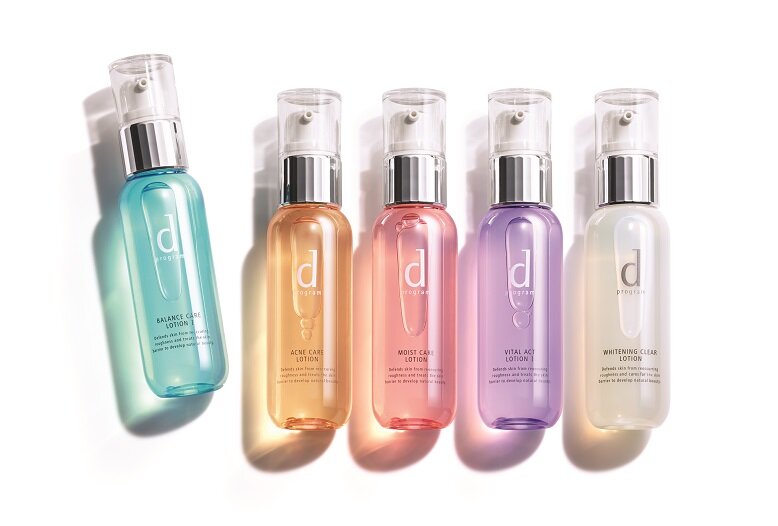 Say hello to your new sensitive skin saviours from d program! Their hypoallergenic Lotion & Emulsion line offers a comprehensive skincare routine for building a healthier skin barrier. The skincare duos are made with a moisture-retentive H-stabilising A complex and come in different variants for your specific skin concerns. The lightweight lotion soothes inflammation and redness as well as improves your skin's texture. The next step is the milky emulsion that leaves your skin moisturised for hours and further calms tender skin. d program products are now exclusively available at Watsons stores and watsons.com.sg.
KOSE Sekkisei UV Sunscreens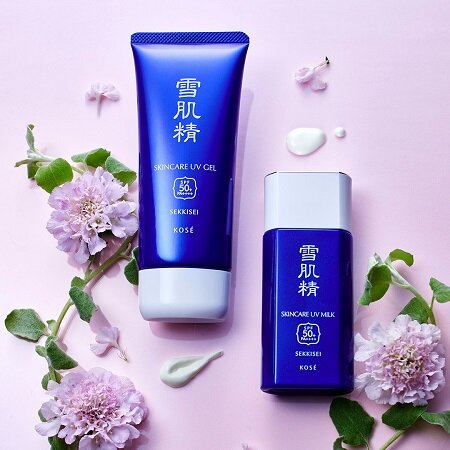 Now that days are becoming hotter, SPF has never been more important. KOSÉ's new sunscreens not only provide full-spectrum coverage but some added skincare benefits as well. Each sunscreen is formulated with 80 per cent moisturising serum. They don't just protect your skin from sun-based damage but also help prevent issues like dryness, roughness, and dark spots. All of the sunscreens have a new ingredient, the Job's Tears Extract, known for its healing effects against dryness and acne. Check them out on Lazada now.
Melvita Nectar Blanc Brightening UV Shield SPF35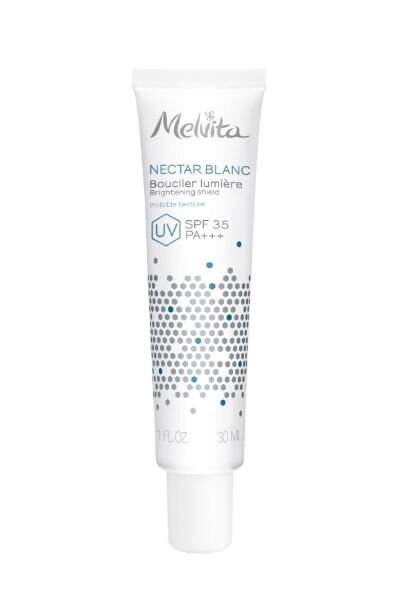 Speaking of dual-benefit skincare, Melvita's Nectar Blanc Brightening UV Shield also provides a full spectrum UV shield with some skin-clarifying perks. The quick-absorbing, milk-in-oil texture doesn't leave a white cast on your skin so you won't be experiencing any flashback in your selfies! It's made with white star lily (for hyperpigmentation), Vitamin C (for antioxidising properties), and lily oil (for skin repair) to leave your skin clear, bright, and more even-toned. It's available in Melvita ION Orchard #B3-37, Takashimaya B,1 and sg.melvita.com.
Dior Prestige Lotion Essence de Rose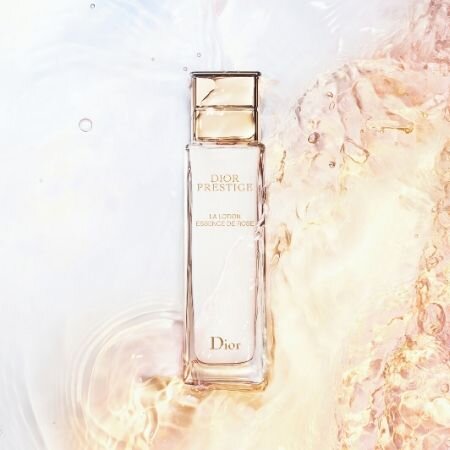 Moving on to other steps in our skincare routine, here's the Dior Prestige Lotion Essence de Rose. Revitalise your skin with its blend of anti-ageing essences of the Granville Rose and its bud. These kickstart your skin's circulation and metabolism, breathing new life to exhausted skin. Apply this after toner and before your serum so your skin gets drenched with skin-reviving ingredients. It'll be like you just rewound time!
Dior Hydra Life Matte Dew Hydration • Sorbet Droplet Emulsion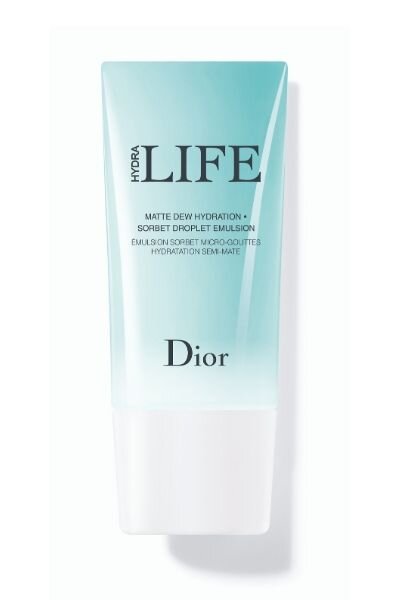 Are you over the feeling of dehydrated yet oily skin in the middle of the day? Create a matte dew with Dior's new emulsion. It has mauve extract to boost hydration, cellulose powder to mattify skin by absorbing excess sebum, and tropical roucou seeds to purify and tighten pores. If you have oily to combination skin, this is an item you should check out. It's now available at all Dior counters island-wide in Singapore.
L'Occitane Immortelle Reset Eye Serum
The eyes are truly the windows to the soul so we need to make them as bright as possible. Banish those dark circles with the L'Occitane Immortelle Reset Eye Serum. Its oil-in-serum texture enriched with Immortelle essential oil will make you look like you've had a full night's sleep. It helps reduce visible signs of fatigue caused by various environmental factors. Now you're left always looking well-rested, alert, and engaged.
Charlotte Tilbury Charlotte's Magic Serum Crystal Elixir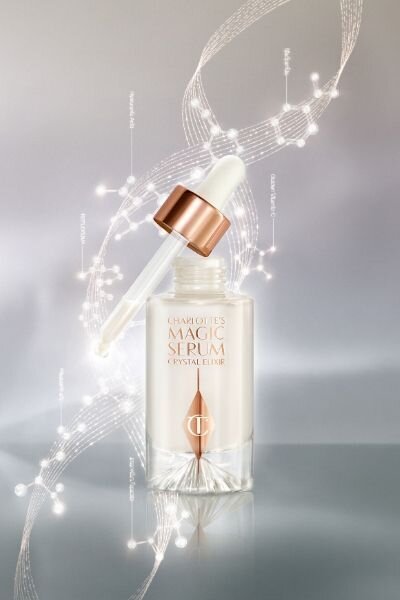 The crystal-infused formula of the Charlotte Tilbury Magic Serum Crystal Elixir was made by scientists and facialists to solve common skin problems. This leaves you with glowing and hydrated skin. It's made with polyglutamic acid, golden Vitamin C, peptides, and resurrection leaf adaptogenic plant extract to restore your complexion to its youthful appearance.
fresh Rose Deep Hydrating Oil-Infused Serum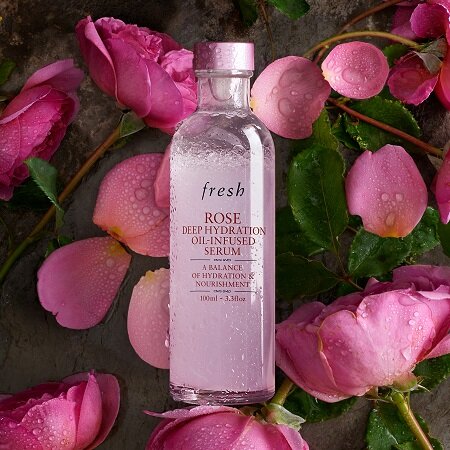 Now that we're cranking up our AC systems to deal with the sweltering heat, our skin is more exposed to the dry air environment it creates. The best way to keep your skin from getting dehydrated is moisturising it well in the morning and evening. The fresh Rose Deep Hydrating Oil-Infused Serum is a necessary step in keeping your skin hydrated and petal-soft throughout the day. The hybrid formula has a precise ratio of rosewater-damask rose extract combo water and botanical oils that deliver maximum hydration to the deepest layers of your skin. It will be available on Sephora.sg and the Sephora app starting 26 May.
Innisfree Brightening Pore Range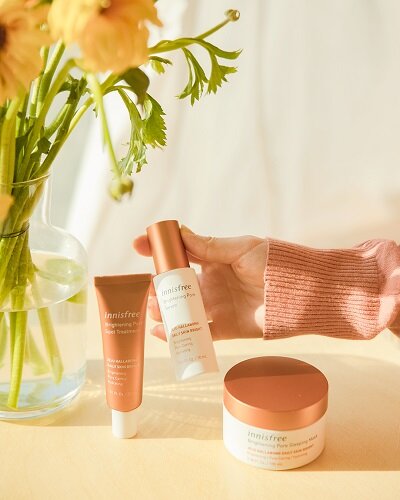 Dealing with some blemishes? Innisfree's new Brightening Pore Range was made with Vitamin C-rich Jeju Hallabong Peel extract, which firms and clears up the skin, and a combination of brightening Triple Vitamin Derivatives (niacinamide, ethyl ascorbyl ether, and panthenol). The result: clear, smooth, and radiant skin just like your fave Korean celebs. You can shop these clarity boosters on Hermo MY and the official innisfree Lazada store.
Innisfree x Mentos No-Sebum Mineral Powder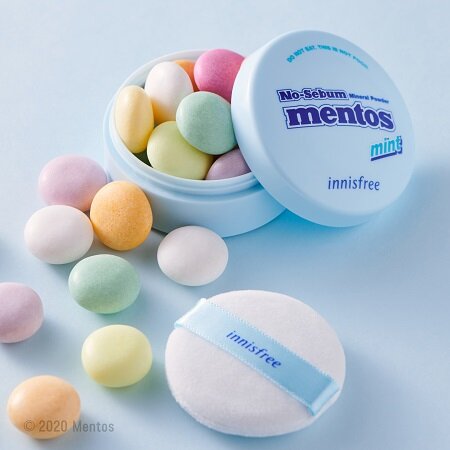 While we're talking about K-beauty launches, Innisfree's best-selling No-Sebum Mineral Powder gets a sweet facelift in their special 14th-anniversary collaboration with Mentos. It still has the iconic shine-controlling powder made with natural Jeju Island ingredients we fell in love with. Inspired by the fruity candy's flavours and colourful packaging, each iteration smells like the different Mentos flavours. This limited-edition collection is only available until the end of the month or while stocks last.
Dior Forever Skin Correct Concealer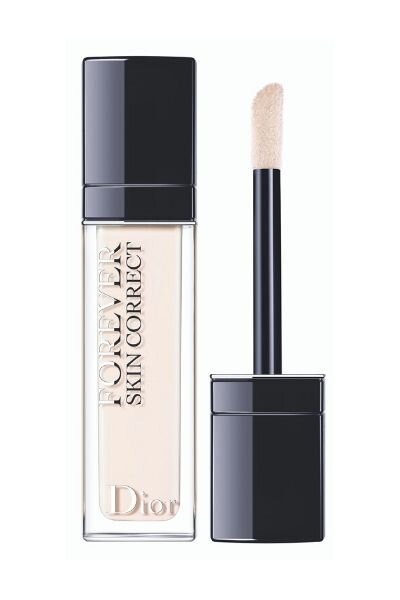 The weightless Dior Skin Correct Concealer provides flawless coverage in areas where you need correcting: dark under-eyes, redness, and small blemishes. It's enriched with refreshingly moisturising pansy and refining rosehip floral extracts, which makes it great to use under the yes — bye fine lines! Its applicator makes it easy to use as an all-over complexion product as well. It's now available in 10 shades on Sephora.sg.
Charlotte Tilbury Feline Flick Liquid Eyeliner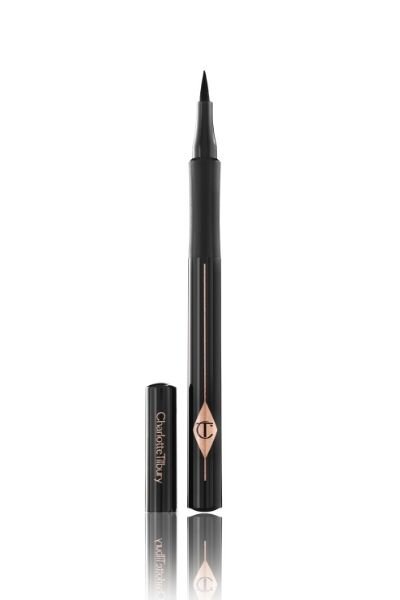 Love the look of a graphic winged eyeliner? Nail that sultry cat-eye with the Charlotte Tilbury Feline Flick Liquid Eyeliner. It's intensely pigmented and quick-drying, so you can do any look you want in the two shades, Black Panther and Super Brown, it comes in. The extra-soft fibre tip feels like a tiny paintbrush that you can create masterpieces that can last up to 12 hours. This liquid eyeliner is water-, smudge-, and humidity-proof which is perfect for our increasing warm weather. Cop this by heading over to selected Sephora stores, Sephora.sg and CharlotteTilbury.com.
Charlotte Tilbury The Classic Eyeliner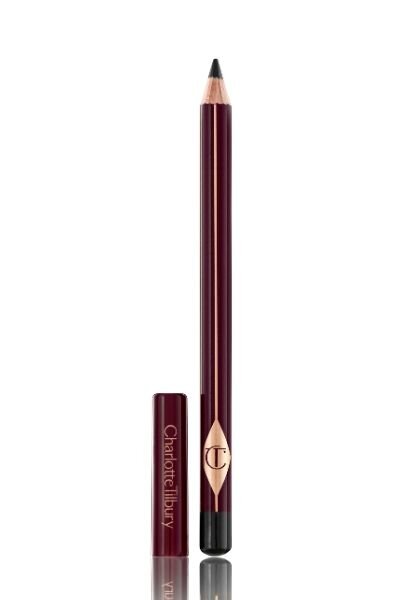 Meanwhile, if you like to smudge and soften your eyeliner, Charlotte Tilbury also has the Classic Eyeliner for that. It's enriched with a mix of specially blended oils and fine opaque powders so you can make blown-out smokey eyes with ease. You can get this at selected Sephora stores, Sephora.sg and CharlotteTilbury.com.
Benefit Cosmetics Georgia 2.0 Blush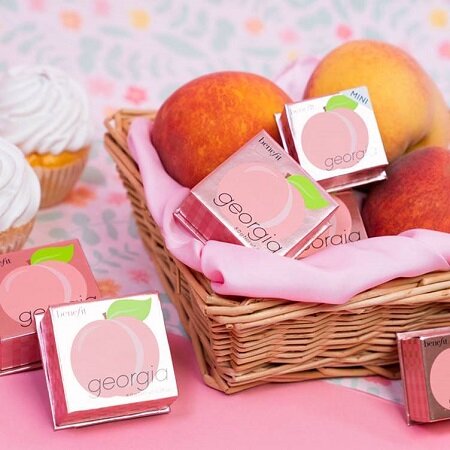 Benefit's beloved face powder makes a comeback this month! Dash some of the Benefit Cosmetics Georgia 2.0 Blush on your cheeks for a nice peachy flush. We're keen on its vibrant, pearlescent peach shade with golden tones — we can just see us wearing it outside during a nice sunny day. The creamy and blendable powder adds a nice sheen to the cheeks. It also has a lovely fresh fruity-floral scent. Now available on Sephora.sg!
Here are more products that caught our attention this month.
Comments, questions or feedback? Email us at [email protected].