It's time to ignite that creative spark and let it radiate in your makeup because MAC Cosmetics has released new beauty drops.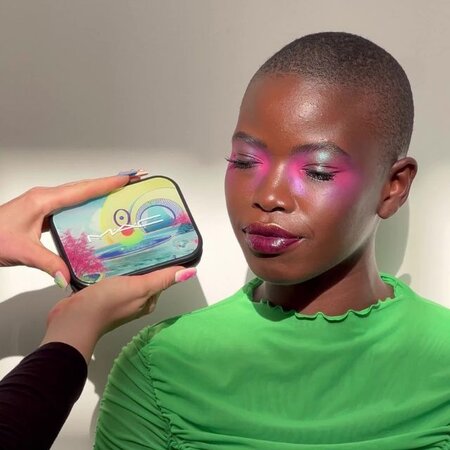 MAC is known for its expertise in developing makeup products that fuel one's individuality, artistry, and self-expression. There's something for everyone, and it seems that getting your fave makeup looks has never been easier.
MAC Cosmetics Connect In Colour Eyeshadow Palettes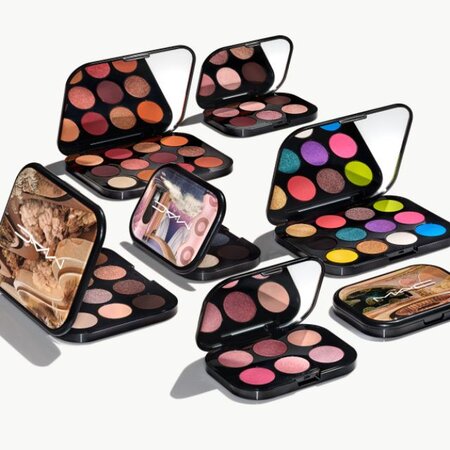 Let your true colours shine through with the
Connect In Colour Eyeshadow Palette Collection
's range of matte, shimmer, glitter, and metallic finishes. MAC's artist-curated and reimagined palettes promise to deliver effortless application, buildability, and blendability so that you can customise your eye makeup for any occasion.
The 12-Pan pieces include the Future palette if you're a fan of copper and amber hues; the Hi-Fi Colour for bold and bright neon and classic hues; and the Unfiltered palette for universal nudes and neutrals.
Each of the MAC Cosmetics Connect In Colour 12-Pan Eyeshadow Palettes are priced at MYR330/SGD99 while the 6-Pan Palettes (which have different curated sets) are priced at MYR220/SGD77. All are available via Sephora Malaysia and Singapore.


MAC Cosmetics Skinfinish Sunstruck Bronzer
Aside from your eye makeup, MAC's also got you covered during these summery months and beyond with its artist-crafted
Skinfinish Sunstruck Matte Bronzer Powder
. Just like the eyeshadow palettes, this bronzer also promises to give you a buildable and blendable soft matte formula which you can wear throughout the year. It's also designed to enhance your natural skin tone and give you that sun-kissed look. You can choose from a range of light to deep golden and rosy shades.
The MAC Cosmetics Skinfinish Sunstruck Bronzer is priced at MYR156/SGD60 and is available via MAC Cosmetics Malaysia's official website and via Sephora Singapore.

(Cover photos from: MAC Cosmetics, @maccosmeticsmalaysia)

Comments, questions or feedback? Email us at [email protected].