Another year, another set of Korean beauty trends sweep the beauty world off its feet. The previous year introduced us to a lot of Korean beauty trends like skipcare and liquid exfoliators, but now that we're in a new decade, Korean beauty has flipped to the other side of the spectrum with the latest trends. Here are the current Korean beauty trends that are taking over Seoul.
Cream Skin
Previous skin trends like glass skin and cloudy skin take a step back to let a newbie shine in the spotlight: cream skin. Cream skin focuses on skin moisturising and hydration, which makes the skin more supple and still dewy — though not as blindingly dewy as glass skin. It's also easier to attain, disregarding the 10-step Korean skincare routine, since it only requires a lightweight toner-moisturiser lotion hybrid.
Undereye Blush
An ode to the Japanese feverish/hangover blush, more Koreans are placing their blush underneath their eyes. The lovely pink or coral hue draws the attention to the centre of the face. An undereye blush can go well with some subtle eyeshadow or just some mascara. It's actually quite minimalist but still leaves you looking lively.
Electronic Masks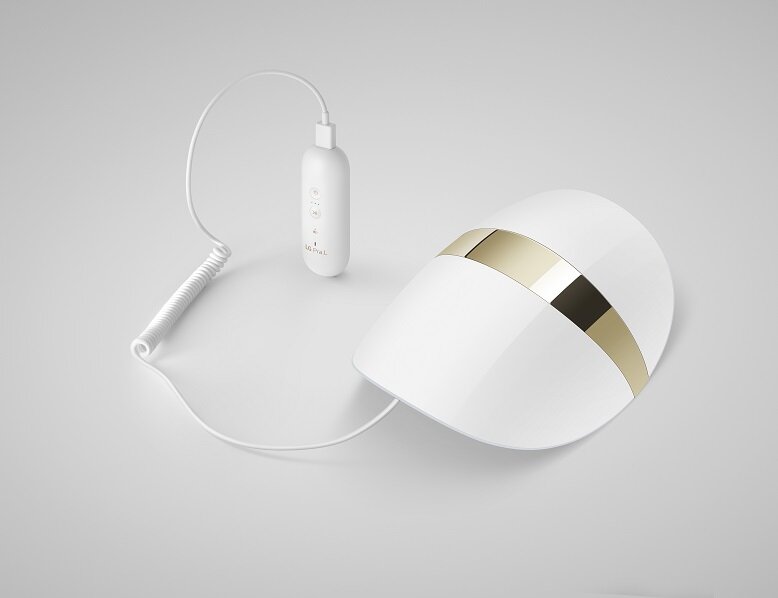 LG Pra.L Derma LED Mask, SGD1,349/~USD970.25 (Photo from: lg.com/sg)
Move over, sheet masks. Korean beauty takes on a more electronic approach to skincare with ION or LED masks. These electronic masks use long- and short-wave light to rejuvenate the skin layers. It encourages cell regeneration, which leads to firmer, more radiant-looking skin. (P.S. We reviewed a similar tool from LG's Pra.L line.)
Non-Gradient Lips
While gradient lips will always be iconic in K-beauty, more Seoulites are experimenting with solid finishes. Non-gradient lips vary from matte to velvet finishes. It can be smudged with a finger around the edges to achieve a softer look or left alone with a more precise application.
Cream Mist
To achieve cream skin, you need to use a cream mist. Cream mists create a barrier that keeps your skin's water content contained beneath, preventing it from evaporating as the day goes by. This is an ideal facial mist for people with dry skin and prevents the dry texture of dehydrated skin.
(Cover photo from: @3ce_official)
Get to know the difference between Japanese and Korean makeup.
Comments, questions or feedback? Email us at [email protected].