Foundation products have truly become the foundation of a beauty revolution. A driving force in today's quest for inclusivity and diversity, it became a great point in proving a long-standing disparity in the offerings in the beauty industry.

The unreasonably narrow shade range was put into scrutiny. Consumers have become more vocal about asking for representation. Soon after, brands were called on to step up. Inclusive makeup started becoming popular. But how has it affected Southeast Asia and what do Southeast Asian women think about this change?


A 'deep' dive and a 'fair' assessment
In Southeast Asia, it can be quite reasonable for brands to initially prioritise the fair-skinned market, given the huge influence of western beauty standards in the region.
Bleaching versus brightening
, as well as Asia's history of referencing class to skin colour, are just scratching the surface. But with the changing narrative in inclusivity, it's curious to know how much things have changed from then to now for women who have actually experienced the gap in the industry within the region.
Star Clozetter Ann shared that growing up, finding products that suit her skin tone in drugstores like Guardian or Watsons was definitely challenging. This made her support brands that are already inclusive of women of a deeper colour, even prior to the significant shift in the market. "For the most part, these brands made me feel included so I'd rather support like-minded brands," she declared.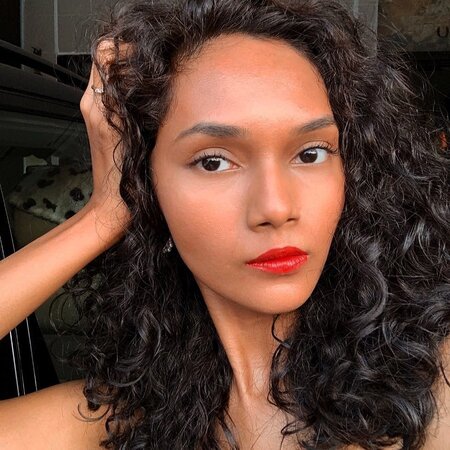 Ann wearing Milani Cosmetics, one of the brands she frequently purchases, for the entire makeup look (Photo from: annlopez)
Clozette Ambassador Sabrina shared similar sentiments, recalling that back when she was 19, finding a product that works well with her tanned skin was a major struggle. "I was a student so I didn't have much money to spend. I had to turn to drugstores like Watsons for foundation and concealers," she pointed out.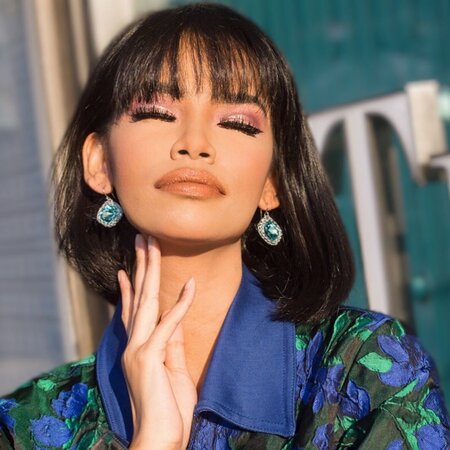 Sabrina sporting the beauty community's inclusive faves Huda Beauty and Fenty Beauty (Photo from: sabrinamarican)
But it seems that even those who we deemed being catered to by the industry have also had their share of struggles with the lack of diversity in this market.
Star Clozetter Camille said that as someone who is neither too light-skinned nor too tan, finding the right match was also an issue for her, especially before and around 2011. As the industry changed, it became easier for her, but she still wished that brands continue to improve on concealers, powders, colour correctors, highlighters, and other base products, whether it be for fair, middle or deep-skinned users.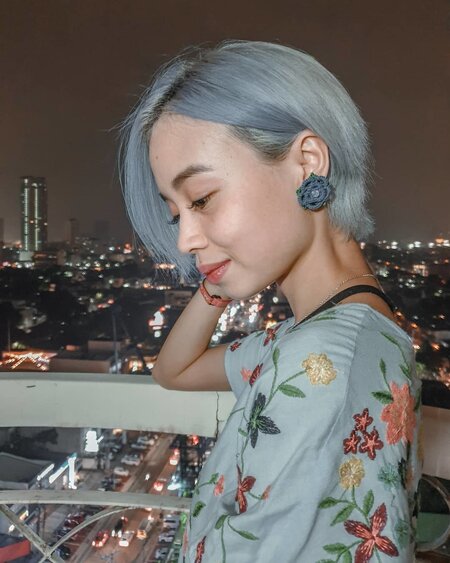 Camille aired out similar sentiments from other SEA women
(Photo from: camilleinsnaps)
Clozette Ambassador Yen also acknowledged this disparity in shade ranges and reiterated that demanding for inclusivity within the region is and should only be the beginning. She shared, "Asian brands tend to carry a wider range for yellow-based skin tones like mine, hence, I could find a perfect match easier," but that brands should "also focus on being more environment-friendly and cruelty-free."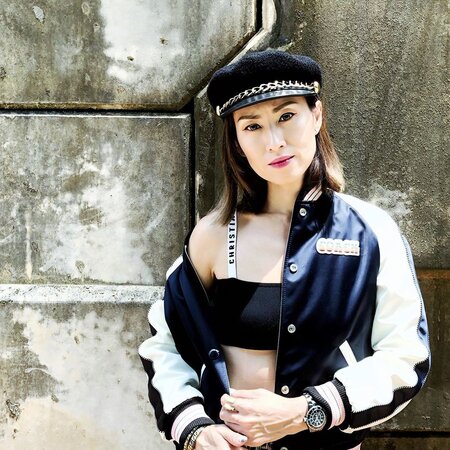 For Yen, diversity in makeup is just one of the many challenges faced by today's beauty industry (Photo from: StilettoesDiva)


While women from different parts of the region have varying skin tones and types, they share similar dilemmas, hopes, and aspirations for the beauty industry.

A double-take on the matter at hand

The gaps are still there for both ends of the stick and excluding either should never be an option. In fact, while those on the fairer side have always had more flexibility in their options, it still proves that there are missing links. Brands should not just expand their ranges for the sake of expanding, but also take note of the actual needs and preferences of their consumers even outside of just matching the colour wheel.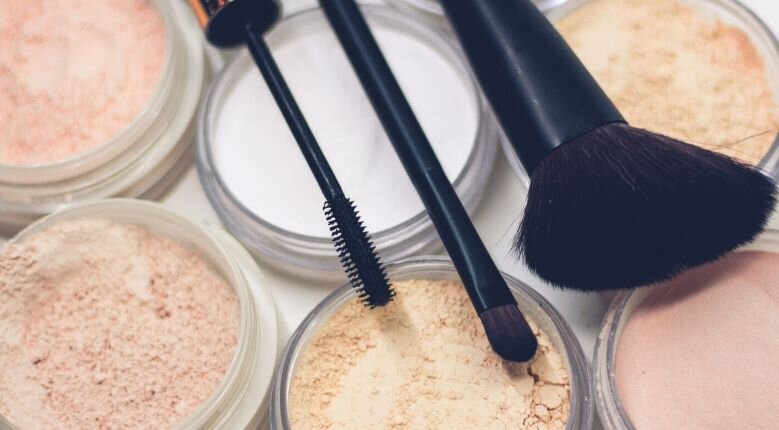 The conversation on beauty inclusivity continues to grow beyond just shade ranges.
Brands that put a premium on providing inclusivity for consumers were lauded. But they also became the target of more aggressive pleas for shutting down if they fail to keep up with the evolving standards. The sudden rise in popularity of both homegrown brands and brands that originated from specific regions of colour also spoke volumes about the shift in the purchasing attitude of consumers.
This further proves that similar to Ann's previous sentiment, supporting brands that see eye-to-eye with its consumers, as well as prioritising a more personal and individualistic approach to beauty, has now started to become a global mindset.
On the other end of the stick
Following the domino effect of consumer and brand relationship, we got curious about how brands view inclusivity and diversity. Speaking with representatives of two different brands in the region — both of whom are Southeast Asian women — we got their two cents on the current climate in the beauty industry through the lens of brands.
A brand representative from Milani shared that their background — being from Los Angeles — enabled them to "curate for multicultural consumers since the beginning" and continue to strive on "borderless beauty". This, among other factors such as the drive to create makeup for "every shade, attitude and ethnicity" led to their continuous pursuit for diversity in today's industry, even within and beyond Southeast Asia.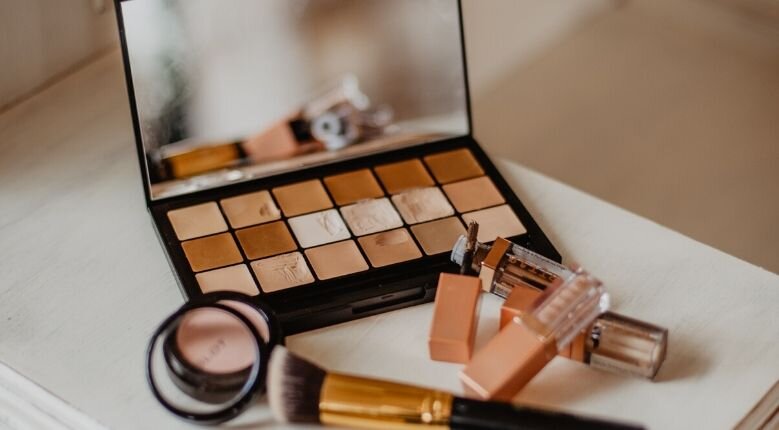 Brands also share their two-cents on adapting to the evolving demand of their consumers.
Meanwhile, a representative for MAC Philippines expressed that the main vision of the brand is what keeps them evolving, saying that their brand name —Makeup Art Cosmetics — embodies their main priority, which is the artistry behind the industry. It's about having "all the makeup colour and tools that a makeup artist needs to bring out the everyday superstar in all their clients".
What now?

Overall, there's a certain beauty in the movement that changed the way foundation shades are now being distributed and consumed. While it is still far from perfect, it's interesting to see that brands are finally heeding consumers' call. That said, consumers have also stepped up in asserting their needs. Ann, for one, said that she still thinks that the industry has a long way to go, especially for more affordable brands. She also said that colour correctors, as well as other base-related products like concealers and bronzers, still have to be more inclusive in Southeast Asia.
Sabrina also shared that there's still room to improve on when it comes to today's Southeast Asian beauty scene. "Every girl would want to wear that perfect nude lip colour and I feel like the ones out there are still not as inclusive," she noted. "I hope there are more inclusive shades of nude lipsticks that match every girl in Singapore."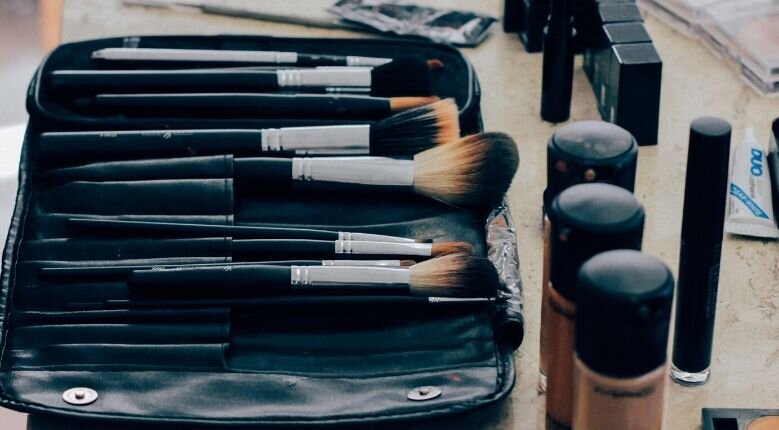 Inclusivity and diversity in beauty, while finally actualised, still has a long way to go


It's fair to say that a challenge has been set for both consumers and brands. For us, growth on both ends further proves that as long as we're being more vocal, the change in this industry we love may be actualised faster. For the brands, the crumbs have been laid and it is up to them to follow the trail that's been set by both their history and their audience. To sum, a spark has already been lit and the stage has been set. What will happen next? Time, we hope, will soon tell.
Comments, questions or feedback? Email us at [email protected].