Movies and television shows have been very influential in making the style and beauty trends we know today. Growing up, we had these forms of entertainment to give us an idea of what looks cool. Now, we have the Internet to serve as our digital archive of iconic makeup looks from our favourite characters. From Breakfast At Tiffany's Holly Golightly to Euphoria's Maddy Perez, we listed down who we deem the top beauty influencers from the big and small screens.
Lucy Ricardo's overlined lips on I Love Lucy (1951–1957)
Aside from her pencil-thin eyebrows, Lucy's smear-shaped lips were part of making her memorable look. The style emphasises the slightly exaggerated curve of her upper lip, a popular look from the 40s. It makes her facial expressions more comedic, especially when she pouts or frowns in confusion, that it pops even through black-and-white.
Get the look: Carefully overline and recontour your lips with the Becca Cosmetics Ultimate Lip Definer in Fearless (SGD28/~USD20.44) before applying a bold lipstick shade to capture Lucy's spirited personality.
Holly Golightly's classic winged eyeliner in Breakfast At Tiffany's (1961)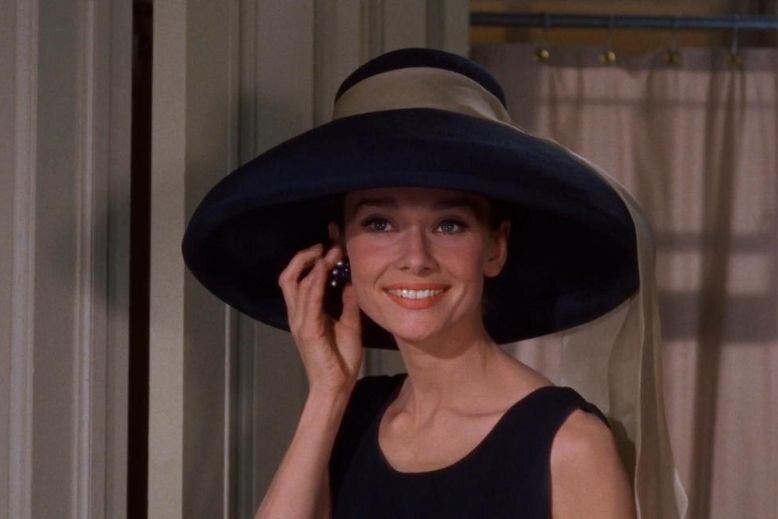 This is perhaps the most iconic makeup look of them all. Audrey Hepburn's most notable character cemented the winged eyeliner in our makeup-loving hearts. The naïve café society girl is one of the most memorable Hollywood film characters in history, and her signature looks come with it. The tight chignon, cat-eye liner, coral lipstick, and black sheath dress will always be a crowd-favourite.
Get the look: Perfect that subtle flick with the Benefit Cosmetics Roller Liner Black Liquid Eyeliner (SGD39/~USD28.57) to achieve Holly's feline gaze.
Zoya the Destroya's metallic lips on GLOW (2017–2020)
Who would've known that a show about female wrestlers would give us a case of makeup obsession? Netflix's GLOW is a rewind to the '80s, a time when teased hair and colourful makeup looks were seen everywhere. Ruth Wilder (played by Alison Brie) transitions into her alter-ego, "Zoya the Destroya", who wears a metallic suit, glitter eyeshadow, and metallic blue lipstick during the first season. If the makeup gets smudged in the ring, it makes for quite a sight.
Get the look: While we won't be stepping inside a wrestling ring, experimenting with blue lipstick seems fun. Layer on the Tom Ford Beauty Lip Spark Lipstick in the shade Trance (SGD76/~USD55.48) and the INC.redible Girl King Lip Gloss in Freakin' Fierce (SGD15/~USD10.95) for some high-shine action.
Velma Kelly's lush lashes in Chicago (2002)
Meanwhile, in the movie musical world, Velma Kelly's lush lashes and heavily lined eyes in Chicago are one of the most iconic makeup looks from our favourite characters Catherine Zeta-Jones draws us into the glamourous world of 1920s Chicago and burlesque with her dark eyes and deep stare. Who can forget her performance of All That Jazz just after murdering her husband and sister?
Get the look: Draw attention to your eyes with a pair of thick and lush fake eyelashes like the Lavie Lash Demi Goddess Collection in Aphrodite (SGD9/~USD6.57).
Maddy Perez's otherworldly purple eyeshadow on Euphoria (2019–)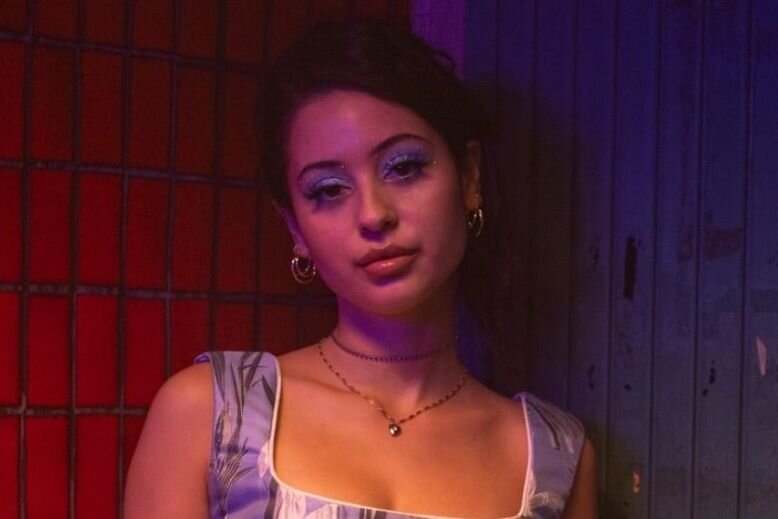 Remember the Rhinestone Trend of 2019? Thank Maddy's iconic makeup look of purple eyeshadow and rhinestones for that. Though HBO's Euphoria served a lot of beautiful looks — earning an Emmy nomination for the Outstanding Contemporary Makeup without prosthetics category — Maddy's fantastical eye looks were the ones that transported us to a whole new world. Which is fitting, because her makeup always ties back to flashbacks of her preteen years.
Get the look: Start with using the shade Cyber Punk from the Urban Decay Naked Ultraviolet Eyeshadow Palette (SGD83/~USD60.81) — which Alexa Demie, who plays Maddy, was the face of, BTW — and some Barry M Cosmetics Face Jewels from the Arabian Nights set (SGD7/~USD5.13) to channel Maddy's dreamy looks.
Harley Quinn's bold red lip from Birds of Prey (2020)
This comic book antihero's pale skin, full brows, and dark red lip may have been caused by her falling into a vat of acid, but we can't deny that the movie version deserves a place in our list of iconic makeup looks from our favourite characters. It's not just us — a Harley Quinn-inspired cosplay was one of the most viewed transformations during the height of the TikTok Wipe It Down challenge. It's safe to say we already know who we're dressing up as for Halloween.
Get the look: Fill in your brows with the Shu Uemura Hard Formula Eyebrow Pencil (SGD33/~USD24.18) and swipe on a full layer of the Charlotte Tilbury Matte Revolution Lipstick in Red Carpet Red (SGD50/~USD36.63) to get the Harley Quinn look.
Who were your personal beauty heroes?
(Cover photo from: wikicommons)
See how we reimagined this iconic scene from 500 Days of Summer.
Comments, questions or feedback? Email us at [email protected].