Amidst all the merriment and dazzling decorations, it's easy to forget that the holiday season, at its core, is all about giving. So here's a good reminder for that. If you're wondering how you can give back this Christmas, there are many ways to share your blessings. But a good place to start with is your gift shopping list. Consider buying from brands that give to charity or donate proceeds. You'll be giving your loved ones a thoughtful gift and helping others at the same time. Here are five brands where you can shop for gifts that keep on giving.
THEFACESHOP with Hospis Malaysia
This holiday season, THEFACESHOP partners with Hospis Malaysia to address the scarcity of basic essentials among those in palliative care. Must-have sanitising kits and protective masks will be donated by the Korean beauty brand to those who need it the most on behalf of customers. For a minimum purchase of MYR188 worth of THEFACESHOP products, one bottle of 500ml and one bottle of 100ml disinfectant spray will be given away. For a spend of MYR238, one pack of KF-AD face masks and one bottle of 100ml disinfectant spray will be donated.
There are many products to choose from but our picks are their gift sets which are the perfect presents for beauty enthusiasts in your life. There's the Dr Belmeur Ad Cica Skincare Kit Holiday Set, Lip Care Cream Holiday Set and more. The donation drive will start on 15 November until 31 December. You can buy the products in-store or online.
SocietyA with Singapore Council of Women's Organisations
SocietyA will be supporting the Singapore Council of Women's Organisations (SCWO) for their first Gift of Giving campaign.The fashion, beauty and lifestyle omnichannel platform will be offering exclusive gift sets for the whole of November and 10% of the revenue from the sales will go to the funding of SCWO's projects including Star Shelter (which provides victims of domestic abuse with a safe refuge) and Maintenance Support (which supports clients who have trouble receiving spousal and child support).
All the holiday sets make for great gifts, but we're eyeing the Get Active Set which contains the Bliss Deodorant by Coconut Matter, Hydrating Toner Mist by Glowfully and Easy Breezy Sun Serum by Celloom — the perfect refresher kit for travel or gals on the go. You can check out and shop more of SocietyA's limited-edition gift sets here.

St. Gregory and ClassPass for caregivers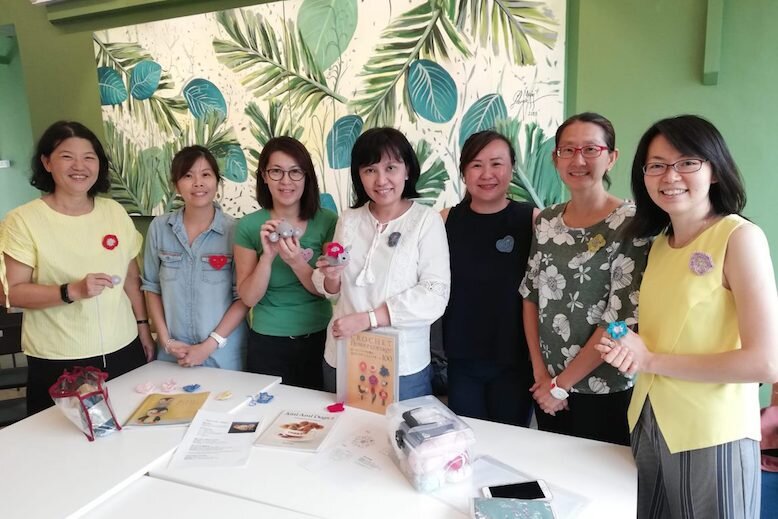 Spa centre St. Gregory believes that wellness is for everyone. And so for this gifting season, they are launching their first-ever community initiative to give caregivers the pampering they need through a partnership with ClassPass. You can give your loved one a ClassPass membership and once they're part of the fitness club, they can also pay it forward by donating some of their credits. For 18 credits, St. Gregory will give a 30-minute wellness session to caregivers of persons with disabilities attending therapy sessions at Extra•Ordinary People, a charity that supports children and individuals with special needs. Give the gift of self-care not just to your loved one but also to hardworking caregivers.
Everlane for the American Civil Liberties Union
A crisp white tee is a foolproof present for the holidays. Make gifting this essential extra special by buying one from Everlane. Aside from being known for its top-notch quality products, the San Francisco-native clothing label is also celebrated for its ethical and transparency practices. On top of that, Everlane is also a supporter of the American Civil Liberties Union. When you buy a piece from Everlane's 100% Human Collection, 10% will be donated to the aforementioned non-profit organisation. You can choose from different fresh white tees or minimalistic hoodies that anyone will surely love to receive.

Natori Gives
Want to give the lovely ladies in your life loungewear, luxe lingerie and opulent robes? You can check out pieces from Natori. Its designs are nothing short of lush and features premium fabric and intricate details. Once you're ready to check out, you can choose to donate 1% of the sale proceeds to a charity of your liking. The label has partnered with several organisations like Voice of The Free, The Breast Cancer Research Foundation and I Support the Girls among many others.
Give your loved ones a great gift while helping others too with these picks!
(Cover photo from: @thefaceshop.official)
Next, learn about these five rising ethical labels that you should support.

Comments, questions or feedback? Email us at [email protected].