Christmas is coming and with it are the various parties — both in-person and virtual — we need to attend. If your makeup collection was given a temporary retirement this year, you might be looking for any opportunity to play with your eyeshadow palettes again. So if you're looking for some makeup inspo for your upcoming engagements, we've tapped the makeup mavens of the Clozette Community to create this holiday makeup lookbook to be your beauty bible of the season.
For a classic, soft glam moment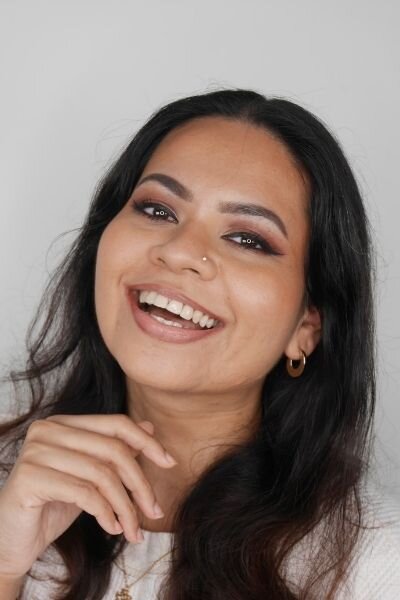 Starting off with a low-key, yet still fun holiday makeup look, Star Clozetter Shanthi (whom you may know as TheLeiaV in the Community) went for a matte soft glam. The burgundy hues on her eyes will pop on camera, making it perfect for both online parties. You could also sport this classic look for intimate get-togethers because it will highlight your eyes while wearing a mask.
"This year's party size is pretty limited for home parties, hence enhanced glowy and soft glam looks is what I see myself reaching for," Shanthi said. "This makeup look will still look presentable and put-together for Zoom parties too! If need be, I can switch up to a classic bold lippie in a jiffy."
For a fun, monochromatic look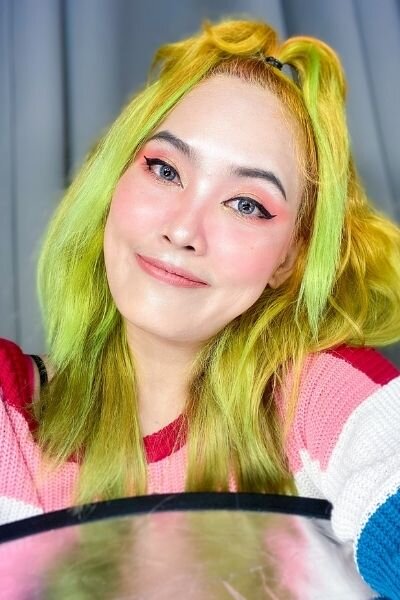 If you don't want to look washed out on cam, which laptop cameras are known to do, you need to go ham on the blush. This will add warmth to your face. But heed our words, you need to carefully build up the colour so you don't look clownish. An easy way to do so is by choosing a deep pink blush, like how Star Clozetter Coco Manuel did hers in this monochromatic look.
"This is a perfect holiday makeup look because it has shine, spice (deep pink), & everything nice. [It's a] classy yet fresh-looking makeup," she shared.
For a bold, dramatic moment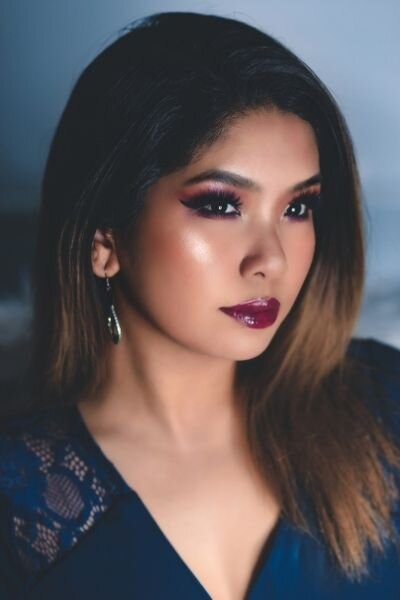 But for ladies ready to go all-out glam this season, take notes from Clozette Ambassador Shivani of PenMyBlog's plum-themed holiday makeup look. She makes sure all eyes are on her with smokey eyeshadow, winged liner, and dramatic lashes. But the deep purple lippie really catches your attention, making this look really stand out.
"I find that with this year, a cleaner and more glowy look takes centre stage when it comes to makeup, and the focus is kept to the eyes and lips while the base has a more natural finish to it," she explained. "Plus, since it is the holiday season, I wanted to work around shades that are a bit more cooler toned and not too over-the-top, so a purple metallic plum finish is just perfect for the holidays."
(Cover photo from: @penmyblog)
Speaking of bold makeup looks, get to know the red tea makeup trend.
Comments, questions or feedback? Email us at [email protected].