Though the Golden Globes went virtual this year, the attending celebs and their makeup artists didn't scrimp on serving A+ beauty moments. From Best Actress in a Limited Series winner Anya Taylor-Joy's ethereal look to Sarah Hyland's sun-kissed skin, there were a lot of looks that deserve to be highlighted. Achieve these looks at home with makeup products used in these Golden Globes 2021 looks that you can get your hands on. Read on to find out which ones they are.
For Anya Taylor-Joy's elegant eyeshadow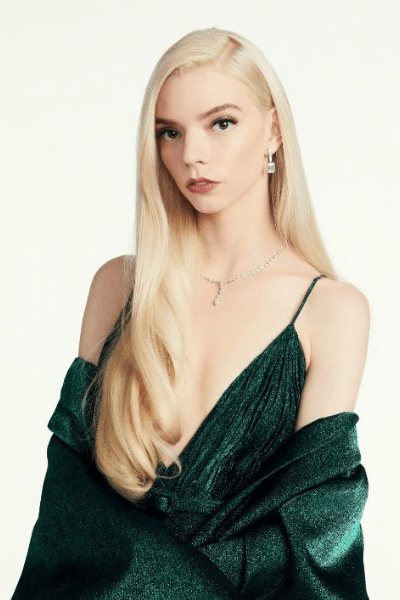 Anya made waves on social media for her ethereal makeup during the Golden Globes 2021 ceremony. Her elegant eyeshadow, a modern take on the smokey eye, emphasised her arresting gaze. Don't you think it goes well with her emerald Dior ensemble? She certainly won in more ways than one that night.
How to nail it:
Using the
Dior Diorshow 5 Couleurs Couture
in #599 New Look and your go-to blending brush, "mix the lighter bronze and deeper bronze together to make the perfect bronze applying it on the lid up to the crease" said her makeup artist
Georgie Eisdell
, and add a dash of dark brown eyeshadow from the same palette on the lower lash line. Then, swipe on the
Diorshow Iconic Overcurl
in #090 Black for your version of Anya's fluttery eyelashes. It goes to show you don't need a lot of product to achieve a Hollywood-worthy look.
For Gal Gadot's striking lip
Gal Gadot's Golden Globes makeup look was all about the lips. Keeping it simple with her white Givenchy dress, the actress and Golden Globes presenter rocked a bold red lipstick that night. Her makeup artist, Sabrina Beldrani, opted to keep the rest of Gal's face neutral and natural to let the lipstick have its moment.
How to nail it: Before anything else, prep your lips with a lip balm or mask to hydrate and plump them up. Once you're ready, line and fill your lips with the Dior Contour in #884 Célébre and then top it off with the Rouge Dior Lipstick in #884 Célébre. You can clean up the edges with some leftover foundation on a clean lip brush for a defined lip line.
For Sarah Hyland's sun-kissed skin
While we love Sarah Hyland's new fiery red mane, all the talk was about her makeup look made by makeup artist Allan Avendaño. She looked like she just came from the beach with her radiant and glowy complexion. The best part? Her whole look was done using e.l.f. Cosmetics products, a popular drugstore makeup brand that is also available in our area through international shipping from their website. (There are a lot of local resellers too!) It's affordable glam, perfect for those working within a budget.
How to nail it: Lightly even out your skin tone with the e.l.f Cosmetics Camo CC Cream and Hydrating Camo Concealer, two of the most talked-about Golden Globes 2021 makeup products that are also TikTok-approved. Use a brush to apply the products and then go over them with a sponge to blend.
For Cynthia Erivo's purple eyeliner
The red carpet, virtual or physical, is perfect for making style and beauty statements. Genius: Aretha's Cynthia Erivo is not an exception. The actress turned heads with her daring lime green Maison Valentino gown on the red carpet. To go with the daring style choice, Cynthia's makeup artist Terrell Mullin also added a pop of purple to her eyes with a sharp winged eyeliner.
How to nail it: With a steady hand, carefully line your lash line with the Armani Beauty Eyes To Kill Designer Eyeliner in Shade 5. Clean up the edges with a tiny bit of concealer if needed.
For Lily Collins' two-toned eye look
Lily Collins' character in Emily In Paris may have had several dubious looks, but Lily has great taste in makeup and clothes IRL. For this year's ceremony, she went with a beautiful multi-coloured Yves Saint Laurent dress. To match that colourfulness, her makeup artist Fiona Stiles designed a two-toned metallic eyeshadow look using Lancôme products.
How to nail it: Prep your eyelids with an eyeshadow primer before applying the Lancôme Color Design. Artfully pack on the shade Midnight Stone all over the lids and apply Siren's Emerald along your lower lash line. You can also go for a different combination of shades, it's all up to your creativity and imagination.
Which of these Golden Globes 2021 makeup looks is your favourite?
(Cover photo from: Dior)
Next, check out these bizarre and marvellous WandaVision-inspired makeup looks.
Comments, questions or feedback? Email us at [email protected].