Tired of looking tired first thing in the morning? Glow Recipe has launched a new eye gel that promises to lighten dark circles and depuff your eyes. Read on to know more about its ingredients, price, and where to find it in Singapore.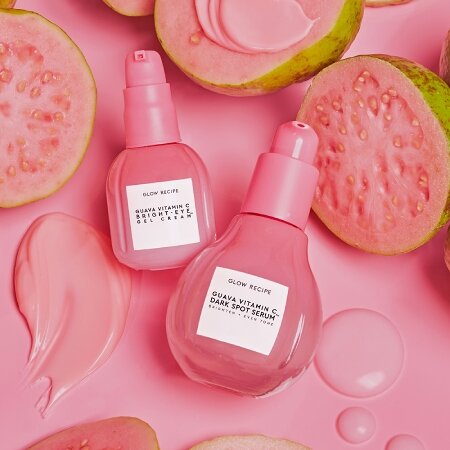 Glow Recipe Guava Vitamin C Bright Eye Gel Cream formula and ingredients
The eye gel cream is formulated with 10% encapsulated vitamin C complex derived from guava seed oil and fruit extract. The gentle formulation helps brightens dark circles over time while minimising any chances of irritation. It's also infused with a 3% niacinamide blend that amplifies the product's eye-brightening effect.
Peptides and green caffeine help reduce any puffiness and improve skin firmness in the eye area.
It boasts a lightweight formula that sits comfortably on the skin, so it can be used both during the day and night. The brand also claims that it's made to be applied all over the eye — yes, including your under eye and eyelids — for a completely even skin tone.
Glow Recipe Guava Vitamin C Bright Eye Gel Cream price and where to buy in Singapore
Need to get your hands on it ASAP? It's already available in Singapore for SGD61 per 15ML at Sephora.
Next, check out the bathtime versions of the iconic Miss Dior perfume.
Comments, questions or feedback? Email us at [email protected].