This story was first published on 4 July 2022.

Even classics need an update! The bestselling Fresh Beauty Sugar Lip Treatment is getting an upgrade almost two decades since its debut in 2004.
Fresh Beauty Sugar Lip Treatment Ingredients
Fresh Beauty first gave a sneak peek of the new version on its Instagram Stories. The beauty brand promised new shades, and an "even better formula" with more hydrating sugar but still with the signature buttery texture.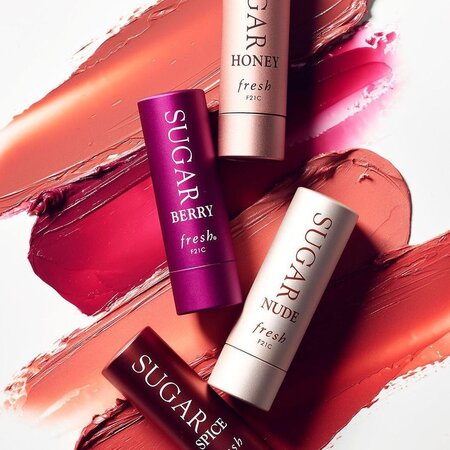 Now, it's revealed that there will be three new shades: sugar cocoa (brick brown), sugar peony (muted pink), and papaya (light orange).
The new shades will join 12 existing shades: original (colourless), petal (brick pink), papaya (bright red), peony (muted rose), berry (deep red), plum (purple) bloom (baby pink), coral (red-orange), cocoa (dark nude), honey (neutral), icon (dark red), and rosé (cherry red).
Like others that came before, the new releases are hydrating lip balms formulated with hydrating sugar from beetroot and sugar cane and plant-based fruit oils including the ultra-moisturising cranberry seed oil that's packed with vitamin E.
Fresh Beauty Sugar Lip Treatment Price
The Fresh Beauty Sugar Lip Treatment is available for SGD36 on Sephora Singapore's website.
Stay tuned for more details on the release date of the new and improved Fresh Beauty Sugar Lip Treatments in Singapore as more information becomes available!
(Cover photo from: @freshbeauty)
Next, check out the new Laneige Lip Sleeping Mask in Mango flavour.

Comments, questions or feedback? Email us at [email protected].