Update: Fenty Skin is finally coming this 31 July on fentyskin.com.
If you still haven't gotten the thought of Fenty Skin off your head since Rihanna herself finally confirmed it in an interview with British Vogue last March, we're right there with you. We were already pretty excited when we learned that Rihanna registered "Fenty Skin" at the United States Patent and Trademark Office to cover body care, personal care, and skincare products a year ago. In that time, her makeup brand, Fenty Beauty, has released a number of lip care products that dabbled in that arena — but not much was heard of the singer's skincare endeavours.
The bad news is there's still no official date booked for the launch of Fenty Skin. To help tide us over while we wait, we thought to predict what the products will be — as we're sure you've also already tried. The brand's trademark applications for six non-medicated skin preparations have been leaked, so we can't help but imagine what her upcoming lineup would be. Here are our guesses.
'Fenty Skin' has already 5 trademark applications. All products are registered under "skin care preparations". The latest application filed is for "BUFF RYDER". ✨

- Buff Ryder
- Instant Reset
- Fat Water
- Flash Nap
- Hydra Vizor (sunscreen preparations) pic.twitter.com/IKGxp86C1f

— Rihanna News (@TeamOfRihanna) June 13, 2020
Total Cleans'r
Fenty Skin Total Cleans'r was the latest trademark name to be filed, made just this 12 June. This one's pretty obvious. And, of course, if you're setting up a skincare line, you can't just skip on the first product in any skincare routine. It's filed under non-medicated, so we're not expecting for this one to heal and address any serious skin concern. We're hoping this one will stay true to its name and be quite effective at clearing the impurities and dirt off of our skin — all while being gentle to our complexions.
Buff Ryder
Buff Ryder, meanwhile, is a bit trickier to imagine. The first idea that comes to mind is that it'll be a buffered retinol product that'll clear your skin without irritating it into redness. As we all know, retinol is great at clearing out blemishes and encouraging cell-turnover, but since it's quite potent, it has a tendency to be harsh on the skin. Could Fenty Skin's Buff Ryder be the answer to that? We're hoping for a diluted version of the super-ingredient so that it both clears and moisturises your skin, revealing a radiant glow. It's not a new solution per se, beauty enthusiasts have long buffered retinol with moisturisers to help the skin adjust better, but it'll be great if we can get all that without having to mix formulas up every day, won't it?
Instant Reset
Nothing beats face mists at giving our visage the "instant reset" whenever we might need it throughout the day. So we're thinking this upcoming Fenty Skin product will be exactly that. We'd love to have Instant Reset as a hydrating mist we can spritz on to help refresh and retain the moisture of our skin. Plus points if they release a pocket-sized version of this cooling must-have. It'll definitely be a great pick-me-up when we're feeling dull and tired later in the day.
Fat Water
We all need to have a moisturiser we can rely on sitting on our vanity at all times. And what does a better job at quenching our skin's thirst than water? Basing on its name, we think Fat Water will absolutely be a water-based moisturiser. This type of moisturiser basically nourishes all skin types, without feeling heavy, sticky, or oily — sensations that are just a no-no in this humid climate of ours. Will Fenty Skin Fat Water be our next holy grail? We're excited to find out.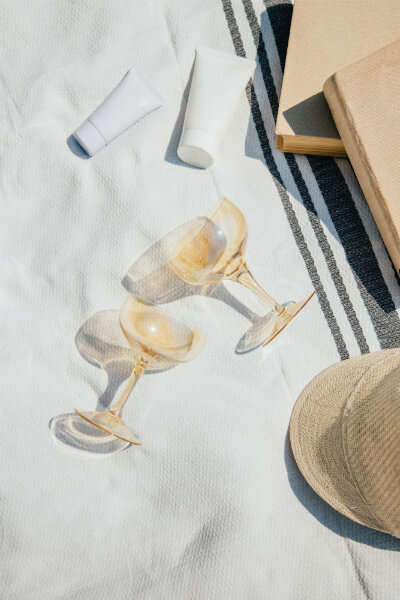 Flash Nap
Speaking of hydrating products, perhaps Flash Nap — which we're imagining to be a sleeping mask — will help to further lock in moisture into our skin. More than just preventing your skin from getting dry, we hope that this one would be designed to boost cell and collagen production as we sleep overnight. It'll probably be a bit heavier than our usual moisturisers, as most sleeping masks are, but it would be worth it if it can deliver anti-ageing effects as well.
Hydra Vizor
Rihanna's Fenty Skin also applied to trademark Hydra Vizor, filed under skincare and sunscreen products. We're not language experts over here, but because of the name "hydra," our fingers are crossed that this one will not only protect our skin from harmful UV rays but also hydrate it. We all love a multi-tasking product, don't we?
These are all wishful thinking, as Rihanna hasn't officially announced anything yet. But, seeing how her Fenty Beauty products are continuously exceeding our expectations by highlighting the beauty of all — no matter the skin tone or type — we're betting this range will also be a hit.
Now that we're on the topic of inclusive beauty, check out what people think about beauty brands removing whitening labels.
Comments, questions or feedback? Email us at [email protected].