Only a few more days till Valentine's Day! In keeping with the upcoming celebration of love and affection, we thought that it would be fitting for us to share the fashion and beauty products that we fell in love with this February 2021. It's an assortment of newly discovered lippies, recently bought skincare goodies and fashion pieces that caught our fancy. A word of warning: you might fall in love with them, too.
Foreo Make My Day Mask
"I first discovered Foreo's Make My Day Mask when I finally bit the bullet and got a long-coveted UFO device, and boy does it make my day! It's one of the cheapest masks in the range available, but it's a fantastic all-rounder for regular use. I tend to use this at night (instead of in the morning as recommended) because that's when I tend to devote more time and effort to my skin ritual, but I always wake up with my face feeling smooth, hydrated, and glowy the next day. Definitely in love with this one."

PANDORA Pink Swirl Heart Ring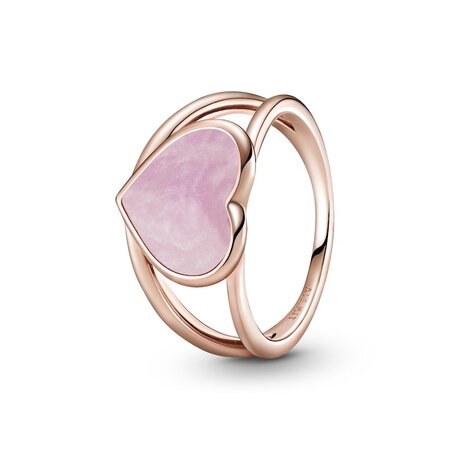 "I'm not really into rings because I tend to damage the ones that I wear easily. Maybe it's because I'm clumsy or it's the natural wear-and-tear at work, either way, I never thought I'd covet a ring again until I saw the Pink Swirl Heart Ring from PANDORA's Valentine's Day collection. It's a 'pearlescent' pink piece. I'm a fan of the rose quartz look, so naturally, I fell in love with this one. I think it would look great and elevate my casual ensembles."

innisfree Vivid Cotton Sticks
"I've been using these lippies more than any other lip product this month. I just love the comfortable, featherlight matte finish of the innisfree Vivid Cotton Sticks. They're not drying and don't cling to the lines of my lips. Though they do transfer a bit — especially when wearing a mask — I still love to use them for a quick and effortless makeup look even though I work from home. The colour selection is very flattering for my medium skin tone as well. Personally, I gravitate to Shade 6 Cinnamon Red a lot. It's definitely one of my favourite lipsticks right now!"

rye Deep Pleat Structured Trousers
"I'm currently in love with rye's Deep Pleat Structured Trousers! I love how the deep pleats help to elevate your look in a subtle way. The slight tapering at the ankles allows the pants to be more wearable and comfortable, making it a good pick for someone like me who's on the go and always in shoots. Plus, its versatile neutral colour can be matched with any top that will allow me to create many interesting looks."

(Cover photos from: @foreosg, @innisfreephilippines, @r__y__e)

Next, find out what love means for #TeamClozette.

Comments, questions or feedback? Email us at [email protected].