With Christmas coming in a few weeks, we can't help but wish upon a star that our most coveted items will find its way under our Christmas tree. From the cute bag we've been eyeing for awhile to the skincare gadget that we hope will give us the complexion of our dreams, these fashion and beauty products are on the top of our Christmas 2020 wishlists.
Cafuné Egg Chain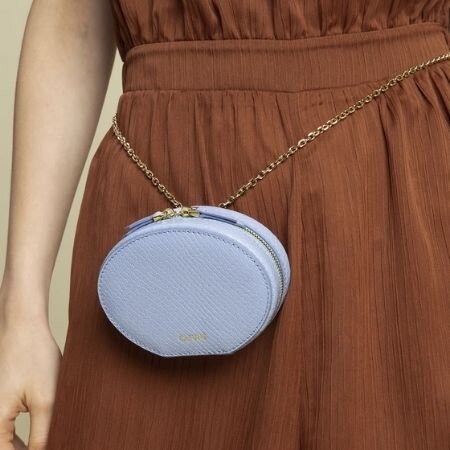 "I must confess I've been pretty dismissive of the micro bag trend since it began some time back, but I've been nursing a little crush on the Egg Chain by Cafuné because it's just so stinkin' cute. I would probably never buy it for myself since I cannot justify purchasing a bag or clutch that cannot accommodate all of my on-the-go necessities, but I would be very gleeful if I were to receive it as a gift. It's the perfect size for a few cards, a lipstick, and mints!"
FOREO LUNA Fofo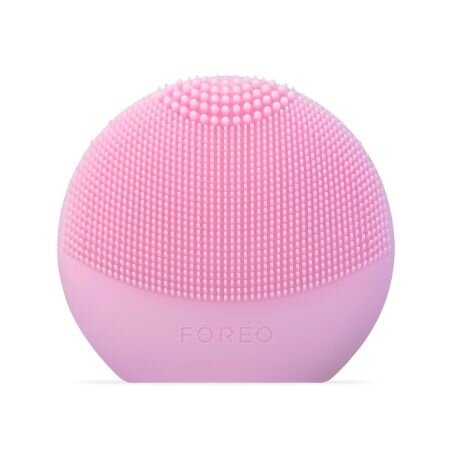 "I've never really been that much into beauty gadgets simply because they are pricey and I've always felt that some of the claims are too good to be true. But my views changed when I got the FOREO LUNA Play Plus as a gift. After using it, my skin became smoother and it felt like my skincare penetrated better. You can say that now I'm a believer! And so, I had my sights set on this new LUNA Fofo when it got released because it's said to be personalised care according to your complexion. It definitely intrigued me. It feels like a dream to have a technology like this today!"

Lirika Matoshi Teuta Dress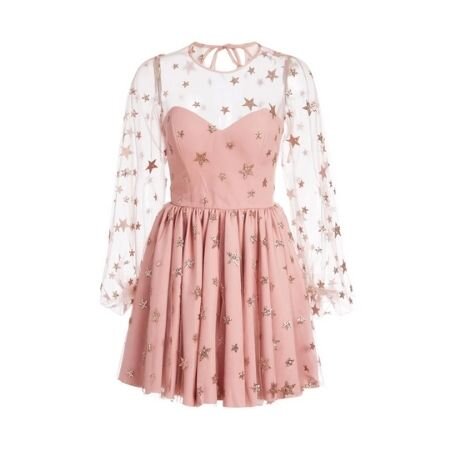 "I came across the Lirika Matoshi brand after the hype around the viral strawberry dress and seeing it on former YouTuber Marzia Kjellberg who wore it on her birthday. While scrolling through their website, I fell in love with the Teuta Dress. The short, flirty design just calls out to me. From the sparkling stars scattered all over the gauzy fabric to the beautiful colour selection (it's available in pink, gold, black, and silver), I can see myself wearing this to a holiday party this Christmas as well as other special occasions once face-to-face gatherings are once again allowed. But since this beautiful dress comes with a hefty price tag, I can only dream about owning this piece."
Mejuri Bold Chain Ring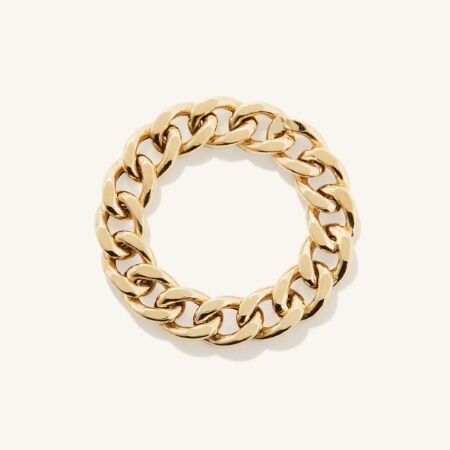 "As someone who wears rings on a daily basis, this Mejuri Bold Chain Ring was right up my alley. It packs the right amount of edgy and simplicity. Made of 14k gold, it never tarnishes so it's definitely worth the investment! I would pair this bold chain ring, alongside a simpler thin gold band rings, so that this beauty can be the main star, as rightfully so."
While you're here, discover our top tips for styling fall pieces when you live in the tropics.
Comments, questions or feedback? Email us at [email protected].