A lot of beauty trends have come and gone in the past few years. First, we had the super popular and coveted glass skin look. Then, we were introduced to the mochi skin trend. Scrolling past social media, matte makeup is still lingering on our feeds. But in 2020, it's all about the glowy makeup look. Behold the dolphin skin.
You read that correctly. Aside from relying on our skincare routines for the glistening skin of our dreams, we're stepping it up with some luminous makeup products that create the appearance of smooth skin and mimic a wet glow — yep, just like a dolphin's skin.
The look was first introduced to the beauty world by US-based makeup artist Mary Phillips, who has worked with Hailey Bieber, Kendall Jenner, and Kim Kardashian. Basically, complexion products are layered on top of one another to mimic the water-dipped glossiness of a dolphin's skin. Think of it as how your skin looks after using a hydrating sheet mask, only it lasts longer and only achieved with makeup. Interested in trying it out? Read on for some tips and recommendations on how to achieve the trendy dolphin skin look.
Start with an illuminating primer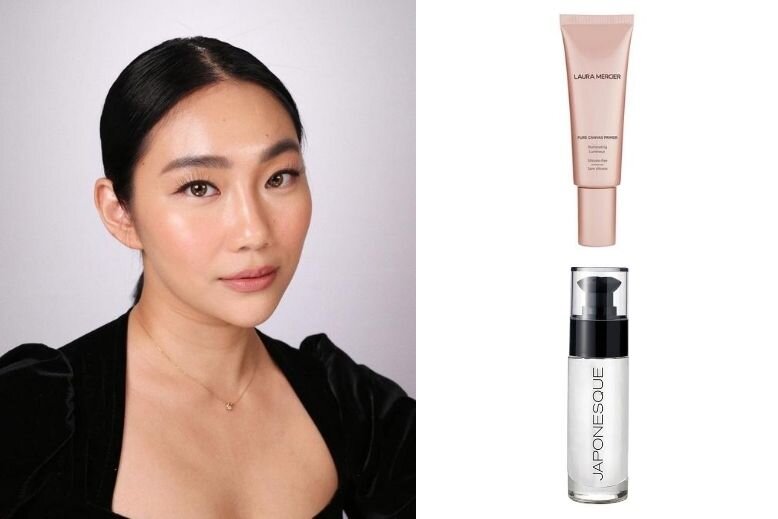 After your usual skincare routine — because skincare is important, ladies — start by applying an illuminating primer with hydrating ingredients. This will elevate the skin's radiance and make it peek through the foundation. It will also make your skin plump and well-hydrated, which is what this beauty trend calls for.
Go for a luminous foundation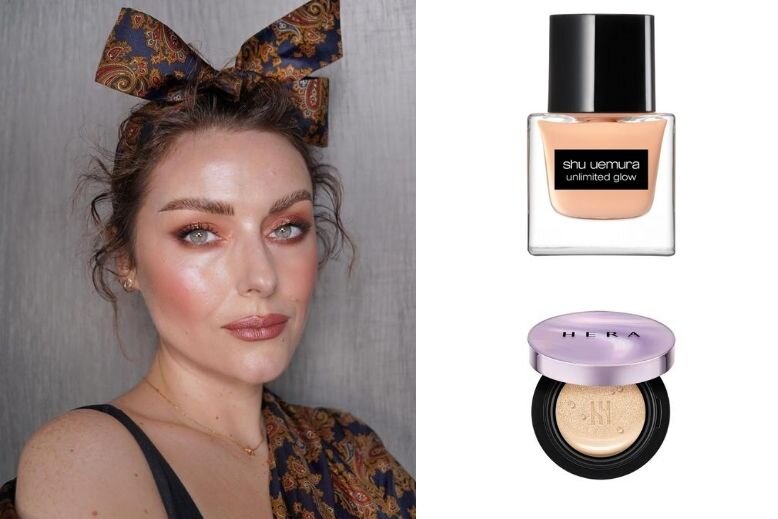 Next, bring on more of the glow with a luminous foundation. Matte foundations are a no-go for the dolphin skin beauty trend. Instead, use those with glowy finishes and moisturising properties. If you want to amp up the luminosity, mix in some liquid highlighter with your foundation — but more on that later.
Spot-correct with concealer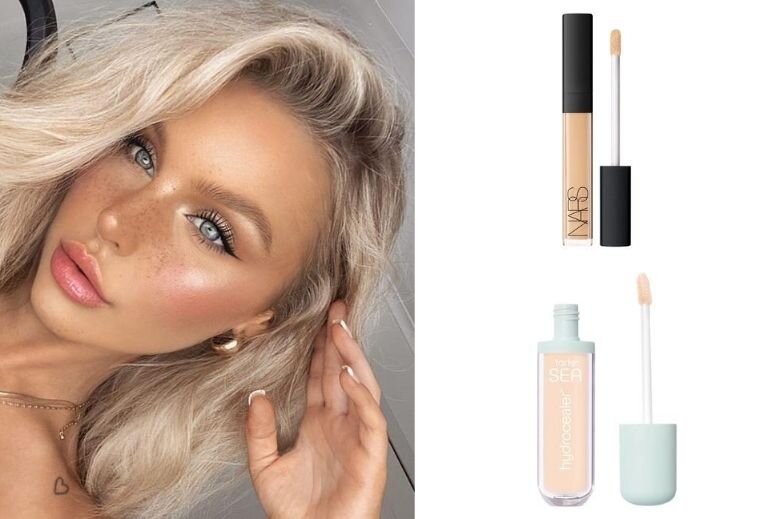 Don't fret if you have some blemishes. Though even, smooth skin is what we're looking for in achieving dolphin skin, any bumps or redness can be covered up with a light application of the right concealer. Just remember to use a small brush for targeted coverage and avoid using iridescent products in that area instead.
Add colour with some blush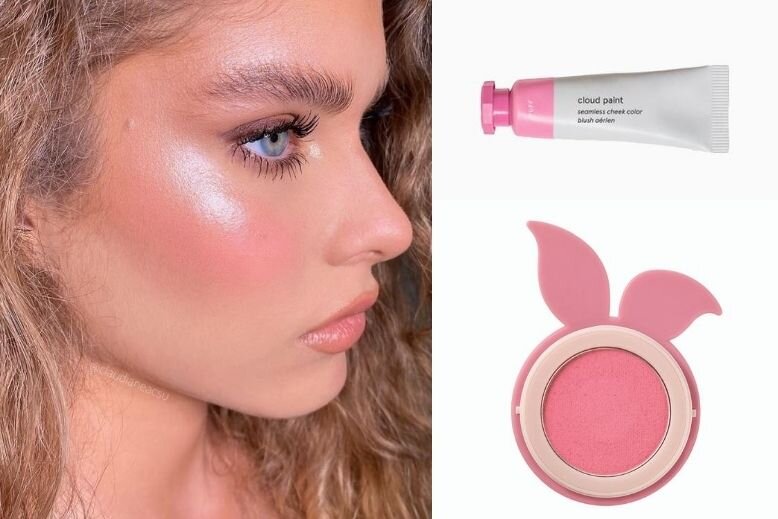 While we love our matte blushes, dolphin skin requires busting out some of our fave cream and gel blushes. Pigmented formulas that come in pink hues are a go-to among makeup artists who've tried out this beauty trend. Really focus on blending your blush for a natural-looking flush of colour on your cheeks.
Mimic dewiness with a liquid highlighter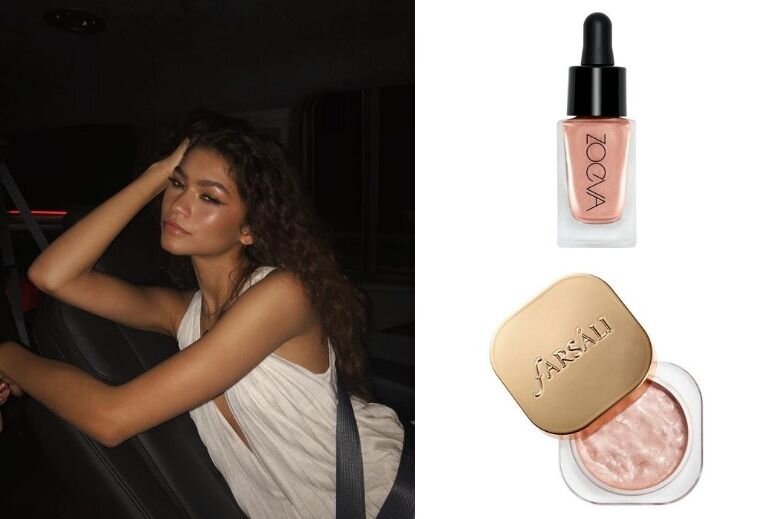 Skip the glittery highlighter and pick up a gel or liquid one instead for the dolphin skin beauty trend. Carefully apply this on the high points of your face (where the light naturally bounces off) such as your cheekbones, browbones, and nose. If you're tempted to pack it on, don't. We're going for a natural-looking slick sheen than a popping swash of reflectiveness.
Set it with some glowy-finish setting spray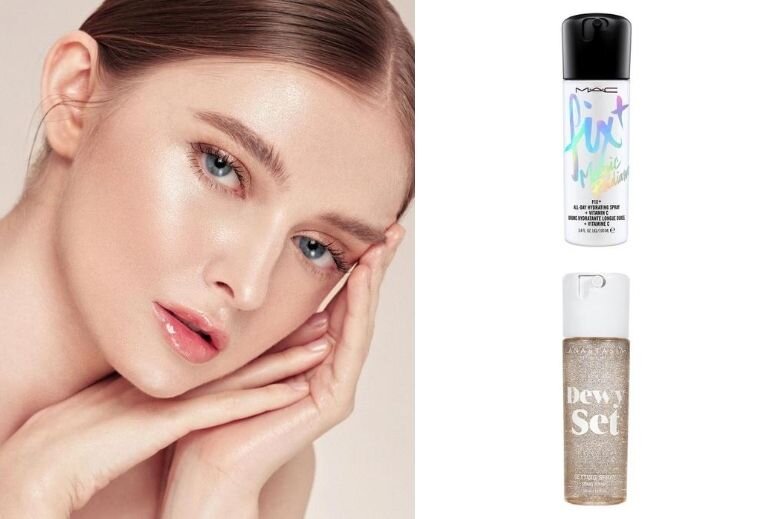 Of course, a drenched makeup look wouldn't be complete without some setting spray. We'd recommend going for a glowy setting spray for that final touch of glossiness. Usually, these also come with hydrating ingredients that have skincare benefits. Before you spritz it on, remember to check the ingredients list for any alcohol, as this can dry out and mattify your hard work.
Bonus: what to use for your eyes and lips
While the dolphin skin beauty trend focuses on the complexion products, you could also add in some pops of colour and sheen on the eyes and lips. The key here is to steer clear from matte and glittery formulas. In fact, eye glosses and lacquers are perfect for this look. For lips, you can't go wrong with nourishing lip oils. With all that said, you're good and ready to glow!
(Cover photo from: @maryphillips)
Moving on from the hype, here are some underrated K-beauty brands you can find in Singapore.
Comments, questions or feedback? Email us at [email protected].