Once again, #cloudmakeup is having an Instagram moment, with famous beauty personalities like James Charles and makeup artists @keidiko and @ericaliu_ painting clouds of all shapes and sizes on their faces last Valentine's Day. The look isn't exactly new — we've seen dreamy renditions like cloud-shaped creases and the simple Euphoria-esque lined lids pop up in the recent years. But, this time, the trend is making a comeback that's arguably even better than its past reincarnations. Now, the delicate silhouettes are painted not only on the eyes, but on the cheeks as well, with some even adding details like hearts, stars, and sparkles for a personalised touch.
Want to try this tranquil yet quirky look for yourself? Ahead, we list down some products to help you literally be on cloud nine.
Colourful lids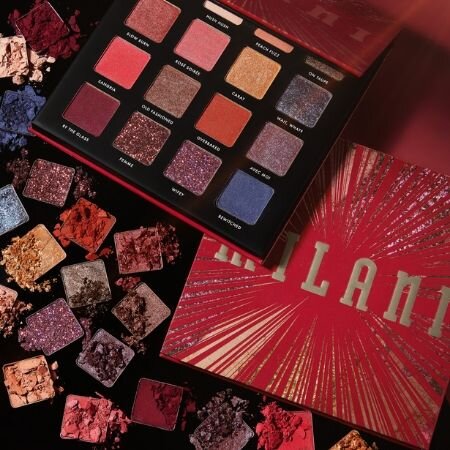 Milani Gilded Rouge Palette, SGD43.40/~USD31.23
Once you've put on your trusty base products, you can finally work on applying some colour to your eyes. You can opt to use peachy tones, to achieve a warm vibe that's reminiscent of romantic sunsets. But don't limit yourself to a monochromatic palette. Feel free and play with other colours to make your look pop. With Milani Gilded Rouge Palette, you'll have all the shades you need, from stunning reddish hues to cool blues to complete your very own skyline.
Contrasting definition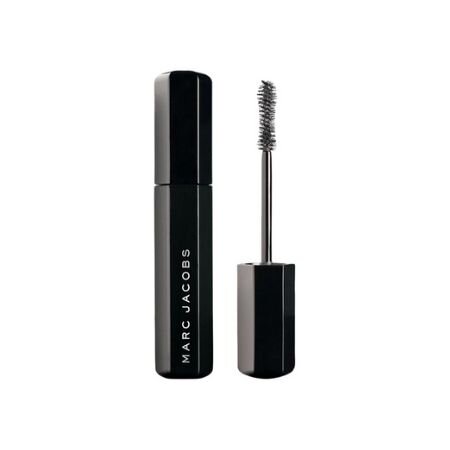 Marc Jacobs Beauty Velvet Noir Major Volume Mascara, SGD44/~USD31.66 (Photo from: sephora.sg)
Before moving on, don't forget to add some depth to your peepers. Depending on the style you're going for, eyeliners aren't really necessary. What you should never miss, however, is a defining mascara. Adding length and darkness to your lashes creates a stunning contrast to the overall softness of the cloud makeup. Draw attention to your eyes with the boldness of Marc Jacobs Beauty Velvet Noir Major Volume Mascara.
Sunset cheeks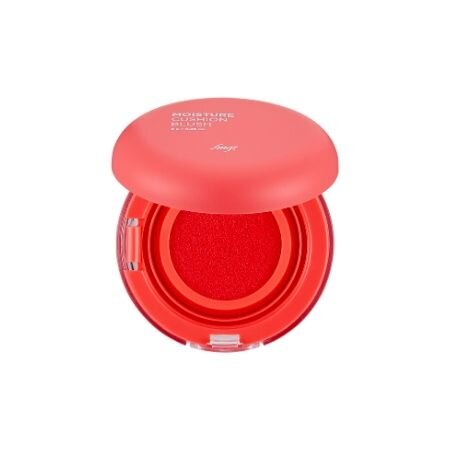 THEFACESHOP fmgt Hydro Cushion Blusher, SGD25/~USD17.99
Finally, we can move on to the centrepiece. Before you can create your very own heaven, brush on some warm shade across your cheeks. Don't hold back. Colour your cheeks more than usual and run the brush across your nose. It's important that your blush is vibrant because it will be the colourful base on which your bright clouds will be drawn upon. For a pigmented watercolour-like glow on your cheeks, try out the THEFACESHOP fmgt Hydro Cushion Blusher that evenly and easily blends.
Ethereal clouds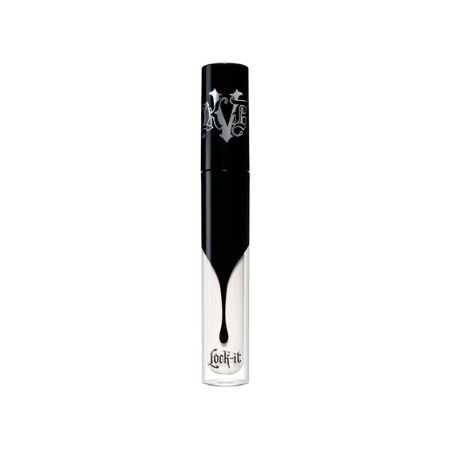 KVD Vegan Beauty Lock-It Concealer Crème, SGD41/~USD29.50 (Photo from: sephora.sg)
Now it's time for the most fun yet also most difficult part: the clouds. With a fine brush, draw on the clouds using a white concealer like the KVD Vegan Beauty Lock-It Concealer Crème. To make the clouds appear more naturally, try to draw the shape in different sizes, distributed evenly across your cheeks. Not everyone's great at drawing, and most definitely not on our own faces, so be patient. Take time to practice and you'll surely be able to achieve a perfect look.
Delicate details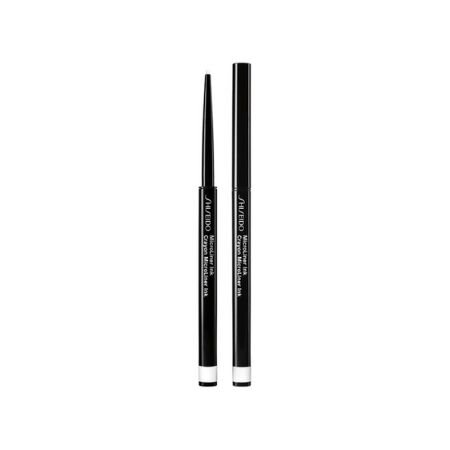 Shiseido MicroLiner Ink - Crayon Matte Eyeliner, SGD38/~USD27.35 (Photo from: sephora.sg)
Personalise your look and add some tiny details both on your lids and your cheeks with a fine eyeliner. To define your clouds' details or add sparkling stars, you can use a white eyeliner like Shiseido's MicroLiner Ink - Crayon Matte Eyeliner. But of course, you can also have fun with other shapes with other coloured eyeliners. Draw hearts, birds, or even planes — just go do you!
Shimmering glow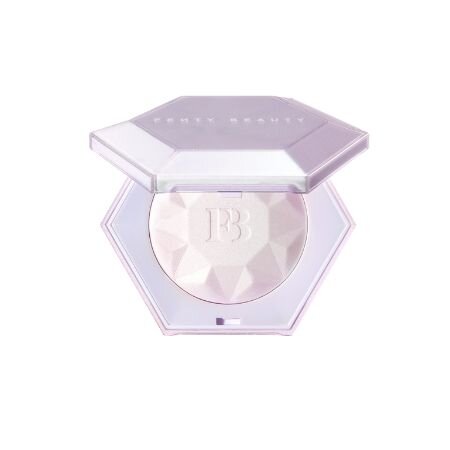 Fenty Beauty Diamond Bomb II All-Over Diamond Veil, SGD56/~USD40.30
Highlight your cloud makeup by adding a slight shimmer to your features. A highlighter like Fenty Beauty's Diamond Bomb II All-Over Diamond Veil is perfect to add show-stopping brightness. Its peachy iridescent crystal-like glow is a perfect complement to your heavenly art.
Heavenly lips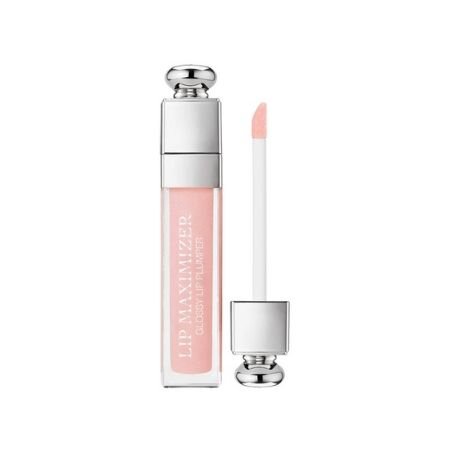 Lip Maximizer in Light Pink, SGD50/~USD35.98 (Photo from: sephora.sg)
Your cheeks are your show-stopper, but you don't want to leave your lips without attention. To finish your look, try out Diorsnow Lip Maximizer. The lip care gloss offers a volumising-effect that plumps your pout with an astonishing shine. Choose a subtle colour like light pink so that it doesn't overpower your detailed cloud makeup.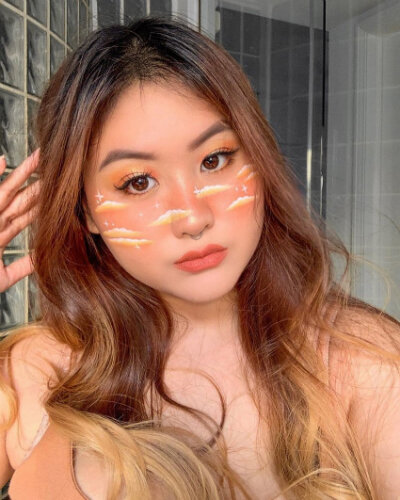 Peachy hues make for a dreamy cloud makeup look (Photo from: ShaniaEvelyn)
The key to creating your own heaven is having fun. Don't let the intimidating techniques stop you from trying it out. Experiment with a rainbow of colours and practice until you achieve a look that's perfectly you.
(Cover photo from: ShaniaEvelyn)
Want a more subtle glam look? These Too Faced palettes can help.
Comments, questions or feedback? Email us at [email protected].