Say hello to the new and improved Clarins Virtual Boutique Cafe! This refreshed online space is hosted on the brand's Singapore website. Now, you'll not only be able to shop Clarins products but also enjoy new perks and features.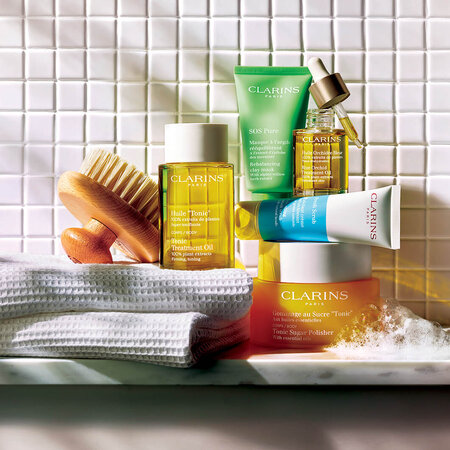 Clarins Virtual Boutique Cafe Features
The Clarins Virtual Boutique Cafe features free personalised, one-on-one online consultations. You can pick a 10-minute consultation which covers basic topics such as ingredient inquiries, how to pair skincare items and more. Meanwhile, the 20-minute consultation dives into your lifestyle and your specialised skincare concerns.
You can also watch live shows where Clarins Beauty Coaches share wellness and beauty tips. The live shows will also feature exclusive live show promotions and discounts.
Missed the live show? You can also watch Clarins Online Tutorials. The Beauty Coaches will teach about "skincare mixologie", proper application techniques and more.
If you want to take it a step further, you can also join a masterclass where expert Beauty Coaches deep dive into specific concerns. Each masterclass lasts for 30 minutes and is priced at SGD50. It includes a welcome gift and an SGD50 e-voucher.
Check out the Clarins Virtual Boutique Cafe here.
Comments, questions or feedback? Email us at [email protected].