2020's officially history and we couldn't be more excited to kick start the new year on a fresh note. As we enter January territory, we've identified a few must-haves that will empower us to define the new year on our own terms — whether it's investing a little more in our skincare routine or adding fun yet versatile pieces to our closet. From Tom Ford's latest do-it-all SPF skin protector to Aesop's Callippus Aromatique Candle, here's our selection of chic style, beauty and lifestyle picks that are set to shape our outlook for the year.
Adornmonde Rehan Ear Cuff Set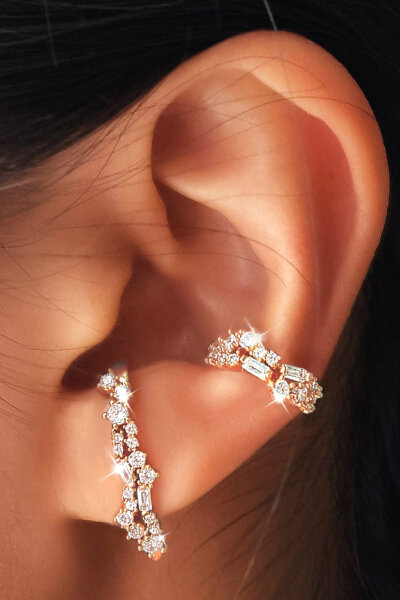 "2020 was gonna be the year I finally got a tragus piercing, but COVID-19 and several other things got in the way so it'll just have to wait a little longer! I'm actually still a big fan of the curated ear trend since it offers so many ways for someone to make a visual statement through your choice of ear jewellery.
Till then, I've got my eye on this Rehan ear cuff set from Adornmonde, as I reckon that ear cuffs are one super easy option to step things up a notch effortlessly, without the need for a piercing (or to wait for it to finish healing). You could go sleek and minimalist one day with a super slim piece, cute and dainty another with tiny stones and details, or even strong and glamorous with a bold design, depending on how you feel and what look you want to go for."
Tom Ford Face Protect SPF 50/PA++++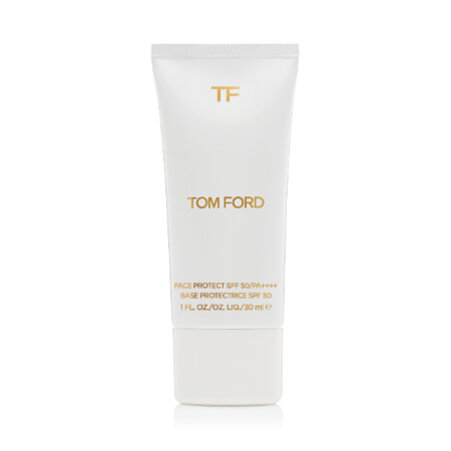 "This year, as I approach my mid-20s, I plan to take my sunscreen game more seriously. I've been doing research on what's best for my skin and found out that it's quite hard to find the perfect sunscreen. I want something nourishing and hydrating but not tacky, lightweight but doesn't have too much alcohol content. You could say that I'm like Goldilocks searching for the right balance!
One sunscreen I have my eyes on is the Tom Ford Face Protect SPF 50/PA++++. It's packed with anti-oxidants and soothing ingredients yet promises to be lightweight and fast-absorbing. On top of that, the label says it can act as a primer. Now, that's an offer I can't refuse."

POMELO Pastel Rainbow Off Shoulder Dress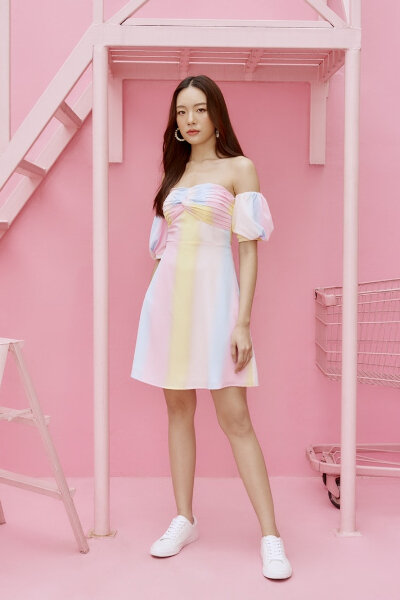 "This 2021, I'm committing to maintaining a brighter outlook on things. What better way to do so than by injecting some (more) whimsy into my style? This Pastel Rainbow Off Shoulder Dress from POMELO exudes colour and fun without being too much. Plus, the adjustable and removable shoulder straps make this a two-in-one outfit. I can also wear it with heels or with sneakers, depending on my mood, so it will be a nice addition to my closet."
Aesop Callippus Aromatique Candle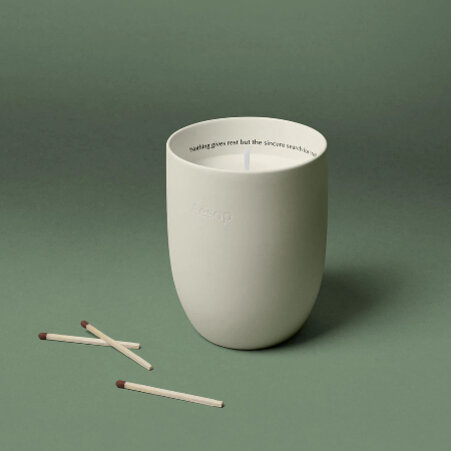 "I'm a fan of Aesop's deliciously fragranced products, hence I was thrilled to learn that they have finally launched a candle collection. As someone who believes in setting intentions for the day, being able to light a scented candle to help get my day started is important to me. With this, I've already added the Callippus Aromatique Candle to my wishlist and I believe it'll make a great addition to my home."
(Cover photos from: aesop.com, pomelofashion.com and Tom Ford Beauty)
Next, check out our list of inspirational books that will give you hope for 2021.

Comments, questions or feedback? Email us at [email protected].