Breakouts happen due to any number of factors: clogged pores, stress, poor diet, allergic reactions, hormonal imbalances and so on — and they're completely normal. But it doesn't mean we shouldn't do anything to help deal with them. When they happen, our first line of defence is an effective acne spot treatment that can provide speedy damage control and offer our skin the relief it needs. Here, we round up the big guns of pimple-fighting products, recommended by dermatologists and regular users alike.


The drugstore favourite: Neutrogena On-The-Spot Acne Treatment




For a quick fix that won't break your wallet, try Neutrogena's On-The-Spot Acne Treatment. Formulated with 2.5% benzoyl peroxide, this spot treatment penetrates deep into pores to target the P. acnes bacteria without causing extreme dryness or irritation. Get it for only SGD11.50.
For pesky pustules: CosRx Acne Pimple Master Pad


We'll say it again, do NOT pop that pimple. To avoid picking at pimples that are ripe for the popping, stick on one of these pimple patches from the CosRx Acne Pimple Master Pad. The hydrocolloid stickers work by drawing out and absorbing oil and gunk from your pores, effectively eliminating the infection but minimising scarring. Get a pack of 24 for only SGD5.31.
For stubborn cystic pimples: Differin 1% Acne Gel




Differin's 1% acne gel is a fan favourite for containing a prescription-strength retinoid, adapalene, which unclogs pores and encourages cell turnover for faster skin repair. It helps fight and regulate cystic acne which tends to hide under the skin surface, making it difficult for topical spot treatments to reach. The best part? You can also use this over-the-counter product all over your face to prevent future breakouts. Get it for SGD19 over-the-counter in leading drugstores in Singapore.
For calming redness and inflammation: Mario Badescu Drying Lotion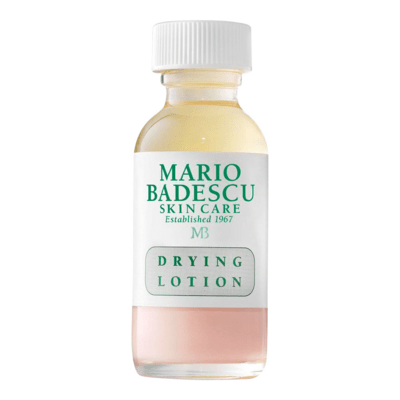 The award-winning Mario Badescu Drying Lotion spot treatment contains a blend of salicylic acid, sulfur, and zinc oxide to dry up pimples overnight while the addition of calamine helps bring down the redness and soothe inflammation. Get this magic potion for only SGD36.
The quick fix: Murad Rapid Relief Acne Spot Treatment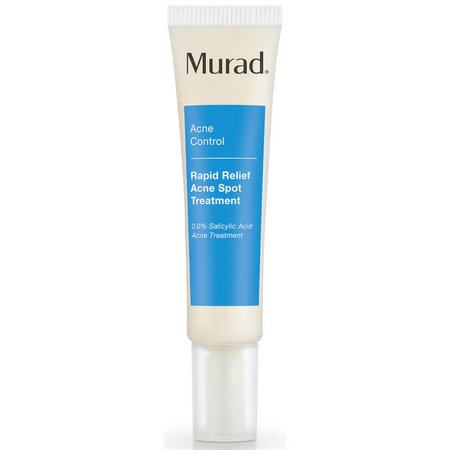 Murad's Rapid Relief Acne Spot Treatment contains 2% salicylic acid, a patented complex inspired by thyme and pine, horse chestnut, and oat extracts. It claims to reduce redness and blemish size within an impressive four hours. Its clear gel formula makes it great for use during the day and night. Get a tube for SGD30.
For multiple blemishes: Peter Thomas Roth AHA/BHA Acne Clearing Gel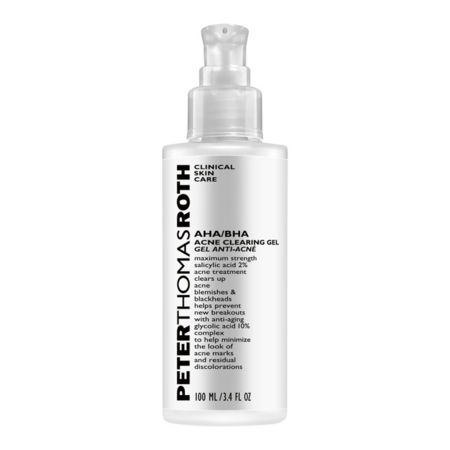 For those whose skin responds well to acids, Peter Thomas Roth's AHA/BHA Acne Clearing Gel might be for you. It features a blend of salicylic and glycolic acid which aids in unclogging pores and smoothing skin texture. It also helps in reducing blackheads and whiteheads. Get it now for SGD96.
For a natural solution: Burt's Bees Natural Acne Solutions Treatment Cream


Burt's Bees Natural Acne Solutions Maximum Strength Treatment Cream features a naturally-derived salicylic acid extracted from Willow Bark to fight breakouts. Licorice Root Extract and Tamanu Oil help nourish and repair skin. Add it to your routine for only SGD18.
For continuous care even post-breakout: Origins Spot Remover Acne Treatment Gel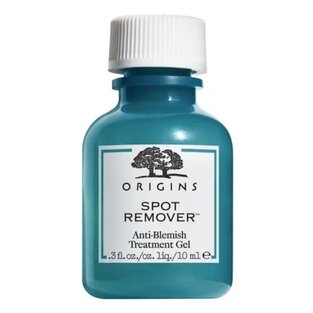 Prone to heavy scarring no matter how careful you are with your breakout treatment? The Origins Spot Remover Acne Treatment Gel promises to help deal with visibly correct acne-related skin issues even after the main spot has healed. This product is formulated with 1.5% salicylic acid that helps fight pore-clogging factors that lead for future breakouts. Get it for SGD35.
For quick but effective aggregation prevention: Gatsby Facial Wipes Acne Care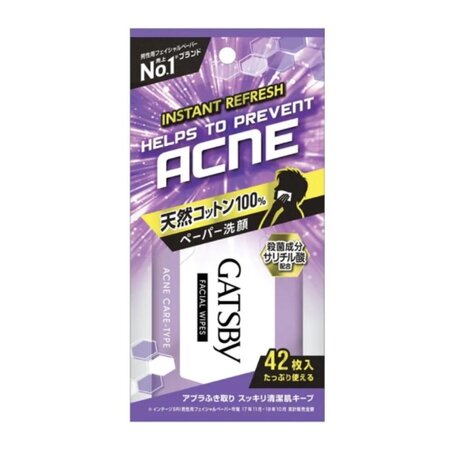 Sweat, dirt, and being covered with a face mask can further aggregate existing spots which would lead to longer healing time. But it's not always convenient to give our face a quick wash to deal with these factors, especially when we're out and about the entire day. Gatsby Facial Wipes Acne Care provides the solution to this dilemma. The product contains salicylic acid to help deal with acne-causing bacteria and Smooth Powder that deals with excess oil without clogging or drying your skin. Keep a pack of 42 on your everyday bag for only SGD6.90.
For painful bumps: Acnes Medicated Sealing Jelly Shrink Acne Treatment Gel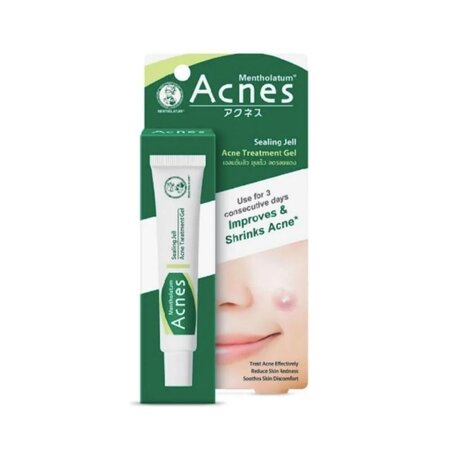 One of the worst things about breakouts? Bumps that are not only visible but also excruciatingly painful. Acnes Medicated Sealing Jelly Shrine Acne Treatment Gel uses salicylic acid, centenella asiatica, and 20% sulphur to fight acne bacteria and soothe painful breakouts in as quick as three days. Next time you have a nasty spot, make sure you have this on your arsenal which you can grab for only SGD9.90.
Which of these picks will make your 'bye bye acne' beauty kit?
Comments, questions or feedback? Email us at [email protected].