Beauty products with floral ingredients have been a staple in the cosmetics world for centuries. By taking the beauty of Mother Nature, makeup and skincare products are infused with antioxidants and vitamins found in these blooms to make skin look radiant and fresh. It's no wonder that flower-inspired (and powered) beauty products were predicted by WGSN to rise in popularity, even more, this year.
A brief history of botanical beauty products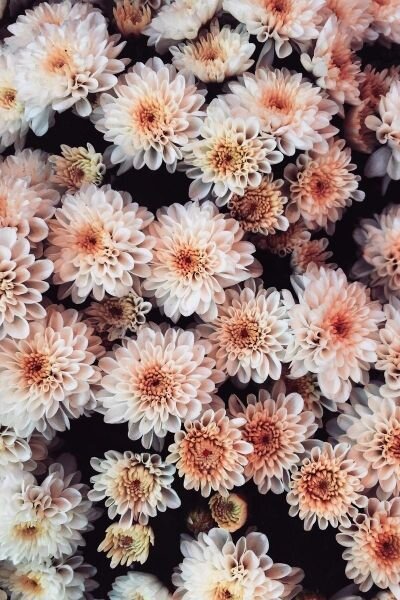 The earliest records of beauty products with floral ingredients was in Ancient Egypt, where they used lilies and roses in perfumes for ancient rituals. Closer to home, Asian skincare has always been rooted in botanical ingredients. From Japan's fermented skincare to China's herbal teas, these organic elements have always had a place in Asian beauty routines. Floral ingredients, initially commercially used as fragrance add-ons, were discovered to have more potent properties that enhance our appearance. Hence, new flower-inspired beauty products are launched every year without fail — and we keep buying them.
Flower-powered recommendations
Now that you have some historical knowledge of botanical beauty, here are some beauty products with floral ingredients that we'd recommend you to try.
For a glowing complexion: AHC Peony Bright Collection
A study has shown that peony flower extracts are very effective in treating hyperpigmentation and dark spots. The AHC Peony Bright collection took all that goodness for a complete skincare regimen for those dealing with hyperpigmentation. Using K-Ferment Technology, the pink peony essence was carefully extracted so you can enjoy full skin-brightening effect at each step.
For a beautiful flush: Dear Dahlia Blooming Edition Paradise Dual Palette Blusher Duo
K-beauty brand Dear Dahlia has a whole range of flower-inspired beauty products. They infuse all of their makeup with the Dahlia Variabilis flower extract, a floral ingredient that has rich antioxidant properties that can soothe skin irritations. Our favourite is the Blooming Edition Paradise Dual Palette Blusher Duo (SGD49/~USD35.84). It has two blushes in matte and shimmery finishes that you can apply on your cheeks for a natural flush.
For gleaming tresses: Love Beauty and Planet Indian Lilac & Clove Leaf Shampoo
Another beauty product with floral ingredients is the sulfate-free Love, Beauty and Planet Indian Lila & Clove Leaf Shampoo (SGD76.07/~USD55.63 for a pack of two). Indian lilac, or neem, is a sweet fuchsia bloom used in Indian herbal beauty traditions for its regenerative properties on hair and skin. After cleansing with this, follow it up with the conditioner from the same range for flower-powered hair restoration.
For supple body skin: L'Occitane Shea Ultra Rich Body Lotion
Don't forget to give the rest of your body some TLC. Another flower-inspired beauty product you should use is the L'Occitane Shea Ultra Rich Body Lotion (SGD48/~USD35.12). It's infused with organic shea butter and calendula flower extract, also known as "pot marigold", which is widely known for its skin-soothing properties.
For a lovely scent: Marc Jacobs Daisy Eau De Toilette
Finally, finish off your routine with a quick spritz of the iconic Marc Jacobs Daisy Eau De Toilette (SGD160/~USD117.02 for 100ml). The charming, youthful fragrance has notes of soft white violets and wild berries with hints of jasmine. The blooming bouquet of daisies on the bottle cap makes this scent truly irresistible.
Now you can head out the door with confidence, thanks to these flower-inspired beauty products.
(Cover photo from: @ahc.official)
See how the Clozette Community rocks a rosy lip look.
Comments, questions or feedback? Email us at [email protected].