Already neck-deep in Christmas shopping? Or are you stumped on where to start? A good option is making self-care packages filled with skincare and makeup products that suit your loved ones' preferences and lifestyles. Whether it's for a friend just starting out to explore the powers of lipstick or a loved one with particular tastes, there's always a piece of beauty for every person in your life. Scroll through our beauty gift guide to give you an idea of what to shop for in prep for Christmas 2020.

For the makeup newbie: Charlotte Tilbury Walk Of No Shame Lip Kit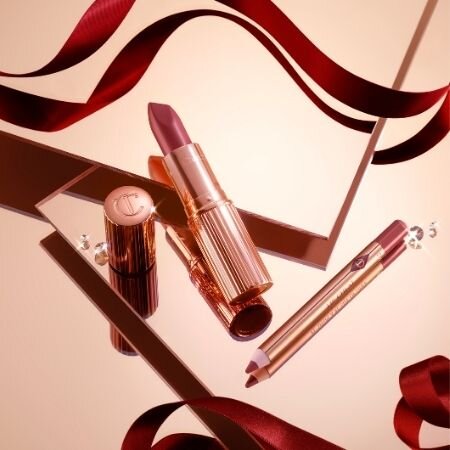 Whether it's your younger cousin just starting on her beauty journey or a friend who's looking for a style revamp, there's always a makeup newbie in our life. Why not treat them to their very first luxury makeup product? The Charlotte Tilbury Walk Of No Shame Lip Kit is the ultimate confidence booster. Featuring the berry-rose hues of a travel-size Lip Cheat in Walk of No Shame and a full-size Matte Revolution Lipstick in Walk of No Shame, this lip kit is perfect for creating the look of natural-looking, just-kissed pouts. And as its name suggests, it will give her the confidence to smile and take on the world — one lipstick at a time.
For the busy mum: RE:ERTH Rejuvenate & Smooth Festive Bundle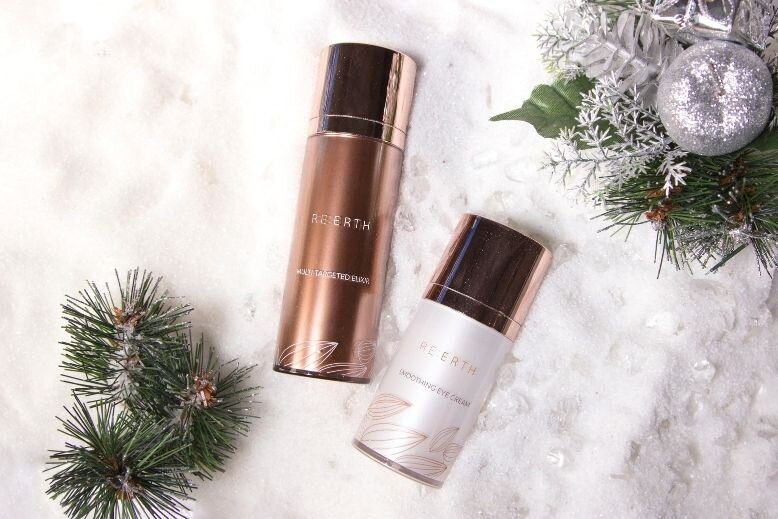 We all know a mum who juggles multiple hats at once. Why not gift her with a skincare bundle that suits her busy lifestyle? RE:ERTH is offering holiday-special sets of their popular skincare products that promise to give users that coveted mochi skin. She'll particularly enjoy the Rejuvenate & Smooth bundle, which contains the RE:ERTH Smoothing Eye Cream to nourish her eye area for brighter and firmer eye contours. Then, she can top it off with the RE:ERTH Multi-Targeted Elixir for a flawless complexion.
For your picky sis: The Body Shop Advent Calendars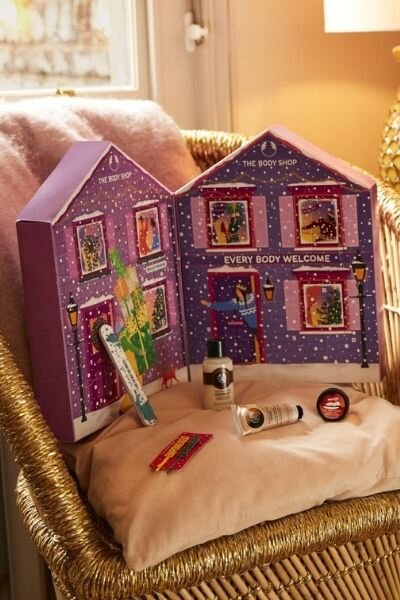 Shopping for someone with particular tastes takes a lot of effort. Why not give them a variety of options in one go? The Body's Shop's Make It Real Together Advent Calendars feature The Body Shop's best-selling products, from skincare to bodycare, in one exciting Christmas-themed package. Your sibling will have fun going through each pocket and discovering a new product to try each time.
For the certified girlboss: ETUDE Glittery Snow Collection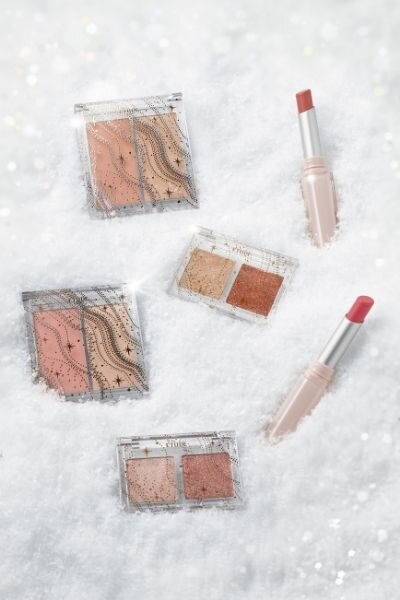 Have a friend who just delved into solo entrepreneurship? Why not give them something that matches the new sparkle in their eyes like the ETUDE Glittery Snow Collection? This Christmas, ETUDE was inspired by the frozen fractals of sparkling snow and made a limited-edition makeup and skincare collection just for the season. It consists of two face palettes, two eye palettes, two shades of the brand new Powder Veil Lips-Talk range and an exclusive ETUDE Glittery Snow Moistfull Collagen set. This is an amazing gift for an inspiring friend.
For the minimalist: NUDESTIX Smokey Nude Glow Kit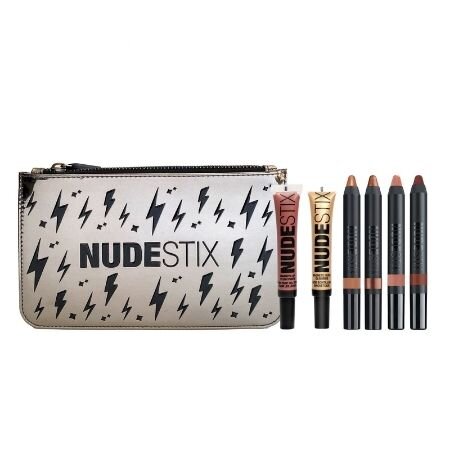 If you're shopping for a gift for someone who prefers to stick to the essentials, this minimalist makeup kit would be a good idea. The NUDESTIX Smokey Nude Glow Kit was curated by the brand's co-founder Taylor Frankel, who handpicked her all-time favourite multitasking makeup products. The six-piece kit is perfect for creating smokey, nude, and glow looks at any time of the day. Plus, it comes in a chic metallic clutch to keep it all organised. Neat!
For the homebody: LUSH Christmas 2020 Collection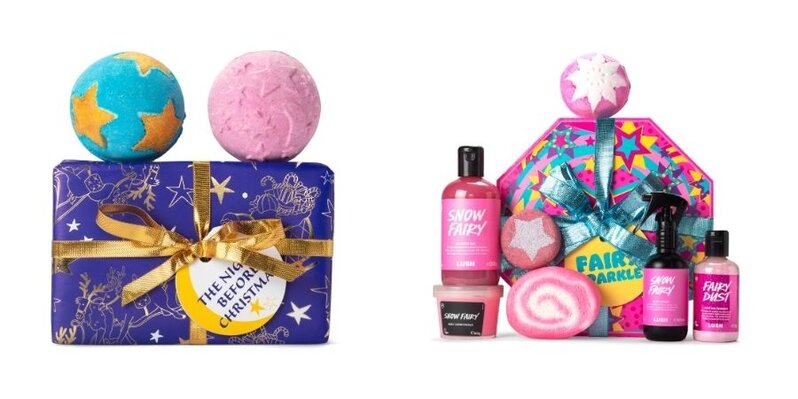 For our loved ones who most enjoy spending their time in the comfort of their homes, why not add a special element to their safe haven? LUSH's Holiday Collection for Christmas 2020 will turn their bathroom into a home spa with its collection of seasonal bath and body products. From the The Night Before Christmas Bath Bomb Set (SGD35/~USD25.93) that transforms their bathtub into a pool of calm to the deluxe Fairy Christmas Gift Set (SGD169/~USD125.21) to add a subtle sheen to your skin, your homebody friend will certainly enjoy your pick.
For the budding food photographer: Dior Diorific Vernis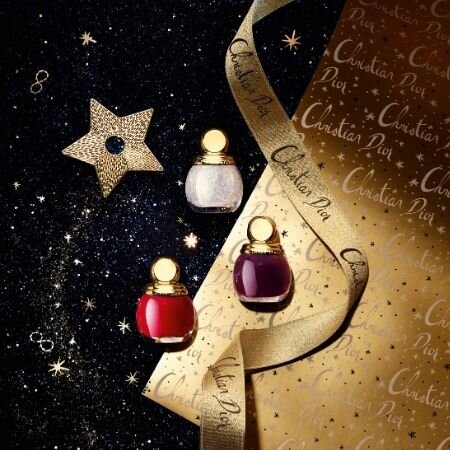 Have a friend who can't help but document every dish they cook and order? As their very own hand models, a well-groomed manicure is an absolute must for 'gram-worthy photos. Take it a step further with the Diorific Vernis from Dior Beauty's Golden Nights Holiday 2020 Collection. Rich red, plum, and pink shades will stand out even with just one stroke. When topped with the glitter-speckled Golden Snow topcoat, it makes any manicure even more eye-catching. Get them exclusively at Dior counters in Singapore.
For the social butterfly: AERIN Amber Musk Holiday Gift Set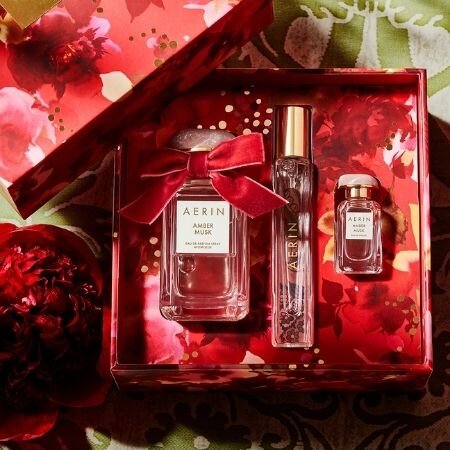 Lastly, for our friends who thrive in the company of other people, they deserve a gift that will leave a lasting impression. The AERIN Amber Musk Holiday Gift Set features an AERIN best-selling perfume — a rich blend of sensual florals, distinctive amber and creamy musk to create one invitingly cosy scent that lingers in the air and in people's memories. To make it the ultimate gift, this seasonal set features a limited-edition 50ml bottle of Amber Musk adorned with a festive red velvet bow, an Amber Musk Travel Spray and a mini travel eau de parfum. Perfect for on-the-go, subtle touch-ups.
For more gift ideas, head over to our various shopping guides in fashion, beauty, and lifestyle.
Comments, questions or feedback? Email us at [email protected].