When it comes to solving our acne and other skin problems, azelaic acid is an under-the-radar skincare ingredient that needs to be discussed more. While we love our salicylic acid and tea tree oil, azelaic acid is not as popular but no less effective than these skincare powerhouses. Here's everything you need to know about azelaic acid and reasons why you should consider adding it to your skincare repertoire.
What is azelaic acid?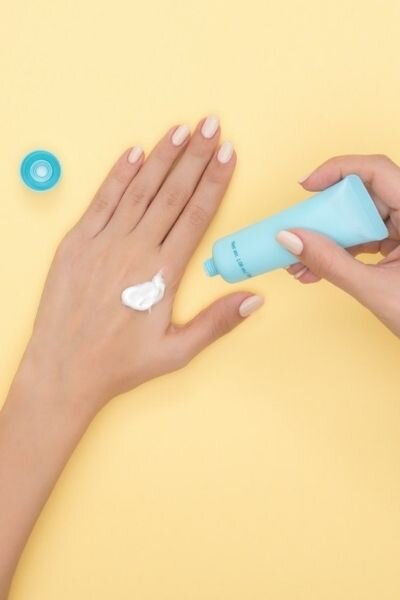 Azelaic acid is a dicarboxylic acid that acts as a gentle exfoliant. Naturally found in the grains wheat, rye and barley, it can be used to soothe inflammation, unclog pores, and gently remove dead skin cells. It usually comes in gels, creams, and foam formulas.
Azelaic acid has antibacterial properties, especially with p. Acnes, the culprit behind common acne breakouts. Once absorbed into the pores, it inhibits these acne-causing bacteria and prevents the growth of blemishes.
It can also help with hyperpigmentation, as research shows that azelaic acid has the added benefit of eliminating melanocytes, which are the skin cells that cause the appearance of dark spots.
As for its exfoliating properties, its acidity encourages a quicker cell turnover which corrects dull complexions and removes impurities from the skin. It also helps with acne scarring.
How to add it into your skincare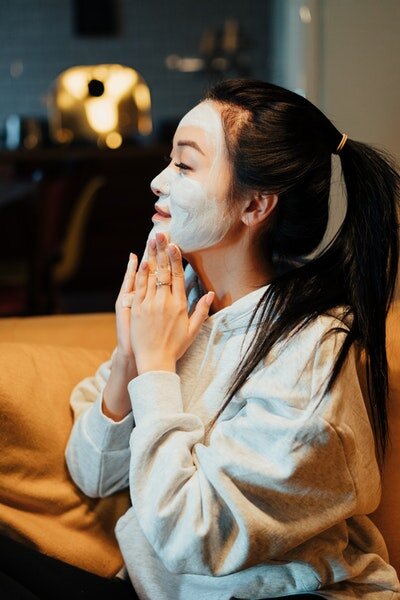 While various studies on azelaic acid have shown favourable results, these are typically medical-grade (read: prescription required) formulations with at least 15 to 20 per cent of the compound included. Products with these high levels of azelaic acid are just as effective as those with 5 per cent benzoyl peroxide and 0.05 per cent tretinoin. The difference is azelaic acid is gentler on the skin and less drying.
You can't find that in over-the-counter products, but even products with 10 per cent of azelaic acid deliver results in weeks on mild to moderate acne cases, so it's best to amplify the powers of azelaic acid with other skincare ingredients. In particular, AHAs (like glycolic acid), BHAs (like salicylic acid), and retinol prep the skin to better absorb azelaic acid. It is generally safe to use in tandem with most skincare ingredients, but you should always patch-test and start off with smaller amounts in the beginning.
Azelaic acid is gentle enough to be used twice a day, in the morning and in the evening, but those with sensitive skin should use it every other day. You can use it immediately after a toner or mix it with a moisturiser. Since azelaic acid thin outs the skin, you should double up on your SPF to protect your skin from sun damage.
Where you could find it
There are a few brands offering azelaic acid in their products, so keep an eye out for these top recommendations for when they're in stock.
The Ordinary Azelaic Acid Suspension 10%
As one of the most popular over-the-counter azelaic acid products available, The Ordinary's Azelaic Acid Suspension 10% comes in a gel-cream formula that brightens the skin.
Paula's Choice 10% Azelaic Acid Booster
Aside from azelaic acid, Paula's Choice 10% Azelaic Acid Booster also contains salicylic acid to brighten and even out the skin. You can use it to spot-treat blemishes or apply it all over the face.
REN Clean Skincare Ready Steady Glow Daily AHA Tonic
One toner with azelaic acid is the Ready Steady Glow Daily AHA Tonic from REN Clean Skincare. It boosts azelaic acid's effects with lactic acid and willow bark salicin to bring back radiance to the skin.
For Beloved Girl Vitamin A Cloud-Silk Mask
The Vitamin A Cloud-Silk Mask contains a derivative of azelaic acid called potassium azeloyl diglycinate which helps regulate sebum production. Combined with Vitamin A, this mask primarily promotes cell turnover to reveal a more radiant skin complexion.
Azelane Clinical Whitening Soap
Another skincare product with potassium azeloyl diglycinate is the Azelane Clinical Whitening Soap. Formulated by board-certified Filipino dermatologists, this soap not only brightens hyperpigmentation and treat acne but also eventually helps control oiliness.
(Cover photo from: @paulaschoice)
Next, get to know the skin-soothing ingredient called centella asiatica.
Comments, questions or feedback? Email us at [email protected].