Want to get more than sun protection from your sunscreen? Perhaps an instant tone-up effect or the ability to make your makeup last longer — with a dash of skin-nourishing benefits minus the stuffiness. Well, the new Anessa Day Serum promises to give you both sun protection and skin care in one.
Curious to know how this new tone-up sunscreen from the No. 1 sunscreen brand in Japan for 21 years* can elevate your suncare routine? Read on.
Turn UV rays into skin-enhancing beauty beams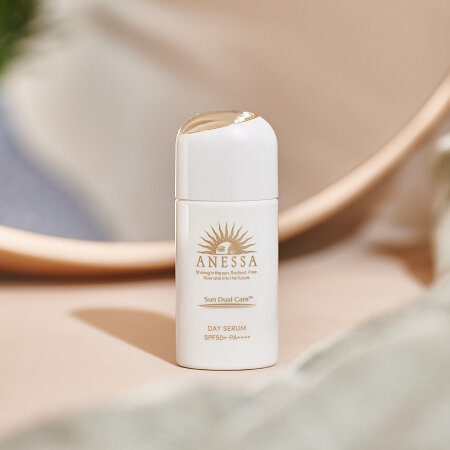 We all know that excessive exposure to ultraviolet rays can make the skin look weathered and dull, but is there a way that we can actually use the sun to our advantage? Anessa offers an innovative way to harness the power of the sun in our favour. The Anessa Day Serum is formulated with the world's first Anessa Sun Dual Care Technology, which is designed to filter out UV rays and convert them into Beauty Beams. It does so with the help of spirulina platensis extract, a UV protective ingredient that converts a portion of the UV rays into a skin-enhancing glow.
Moisturise, plump and tone up your skin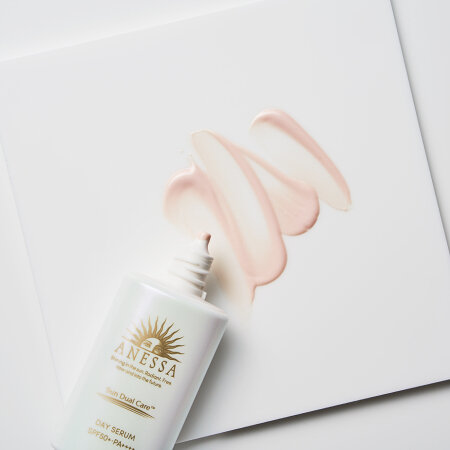 This tone-up sunscreen doesn't just protect your skin, it pampers it too! The Anessa Day Serum contains hydrating hyaluronic acid, plumping collagen, and botanical extracts that keep your skin smooth and hydrated throughout the day. This rich blend helps improve the appearance of wrinkles and fine lines.
You simply have to apply the sunscreen after your moisturiser to get an instantly brighter appearance and make your makeup last longer. Since the sunscreen has a lightweight emulsion-like texture, you can comfortably reapply it multiple times throughout the day. It also boasts a strong resistance to sweat, water, friction, and mask stuffiness — perfect for anyone with an active lifestyle or loves to spend their time outdoors.
Where to buy the Anessa Day Serum in Singapore
Want to add this sunscreen to your stash? The Anessa Day Serum is exclusively available in Singapore through Shopee, Lazada, Watsons e-store, iShopChangi, KrisShop and in-stores at Watsons, Don Don Donki, Welcia-BHG, and Fairprice where it's priced at SGD49.90 per 30ML.
Need this multitasking SPF-slash-makeup primer? Head over to the Anessa Singapore Shopee, Lazada, Watsons, iShopChangi and KrisShop stores to add it to your cart.
Comments, questions or feedback? Email us at [email protected].