How much can change in four years? It turns out, a lot can happen in that short period of time, especially when it comes to makeup trends. 2016 was a time of Insta-brows and heavy foundation, creamed contouring, and liquid lipsticks. Fast forward to 2020, where no-makeup makeup looks are more popular and skincare is queen. If you're feeling a little bit nostalgic, you're not alone.
YouTuber and influencer Ashley Quiroz posted a video last week, showing the difference between how beauty trends have changed over the years. The side-by-side comparison is quite spot-on. We'll break down the specifics of the beauty trends that have come and gone and went on to evolve to what we see on social media today.
Ace that foundation base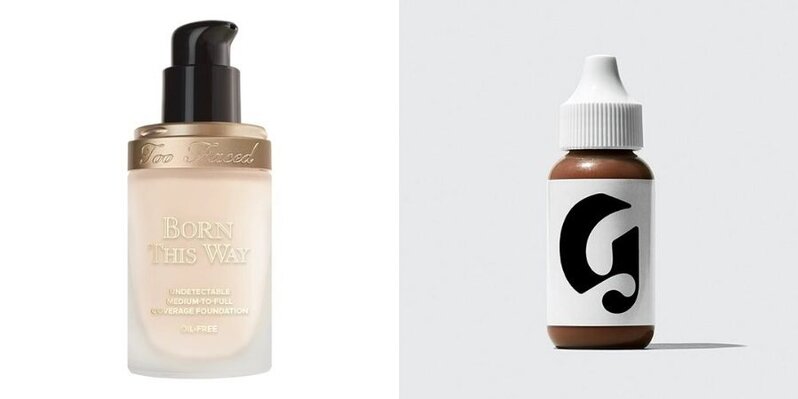 Left: Too Faced Cosmetics Born This Way Foundation, SGD61/~USD__ (Photo from: sephora.sg). Right: Glossier Perfecting Skin Tint, USD26 (Photo from: glossier.com)
It was all about a matte base in 2016. This obsession with matte foundations led to an obsession with picture-perfect skin. Acne, redness, and other "flaws" were covered up by heavy duty complexion products, even when not necessarily needed. The only hint of shine you'd have were from your highlighter and glitter eyeshadow. Quiroz also pointed out that warm undertones were popular during this year.
In 2020, we see a flipside to the trend with dewy and sheer finishes taking the lead. BB/CC creams and sheer-coverage foundations are for everyday, while heavier complexion products are reserved for special occasions. This could also be related to the popularity of K-beauty and glass skin, which focuses on skincare and a natural-looking base.
Brows on fleek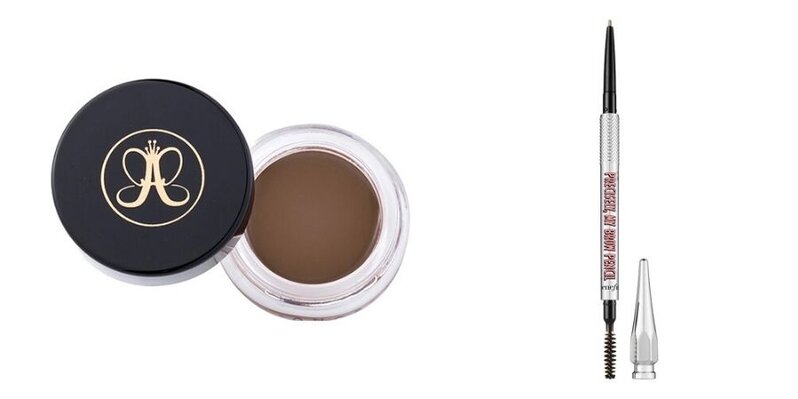 Left: Anastasia Beverly Hills Dip Brow Pomade, SG35/~USD__ (Photo from: sephora.sg). Right: Benefit Cosmetics Precisely My Brow Pencil, SGD44/~USD__ (Photo from: sephora.sg)
While Insta-brows first became popular around 2014, it prevailed as one of the most iconic beauty trends of the 2010s. Who could forget the cult-following that the ABH Dip Brow Pomade garnered around this time? Bold, crisp, and clean brows took over social media. Meanwhile in 2020, we see more women opting for natural-looking 'brows. Eyebrow pencils are used to make thin hair-like strokes to mimic natural brow hairs. Lighter shades are also used more often now. Brow gels are also quite popular, as it creates a natural-looking brow that's still well-groomed without the time-consuming application.
Glitter cut creases and winged eyeliner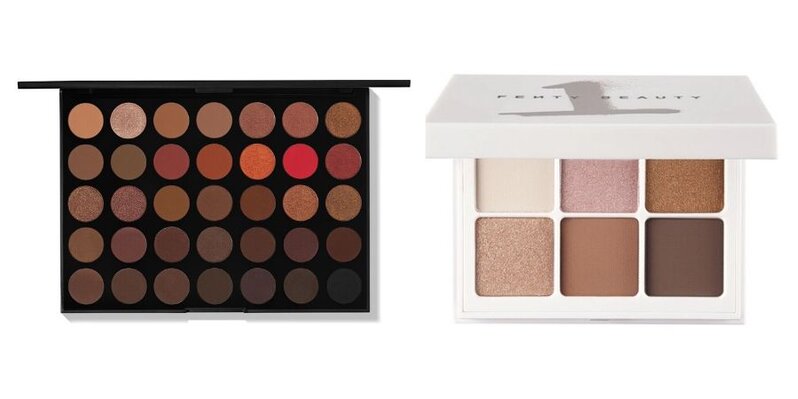 Left: Morphe 35O2 Second Nature Artistry Palette, USD25 (Photo from: morphe.com). Right: FENTY Beauty Snap Shadows in True Neutrals 01, SGD39/~USD__ (Photo from: sephora.sg)
Oh, the days of the glitter cut crease. After applying several transition shades, busting out a concealer to carve out a cut crease was quite popular on social media. Almost all makeup tutorials involved this step. A black winged eyeliner would be done off-camera, since it takes a lot of concentration and held breath to perfect it. It would be topped off with some full, heavy fake lashes to complete the dramatic effect.
Compared to today's popular eye looks, it's quite a jarring difference. Wispy lashes, light eyeshadow, and softer eyeliner are often seen on Instagram and YouTube makeup tutorials. Of course, with the rise of Euphoria-inspired makeup, some rhinestones will be thrown into the mix here and there.
Highlighted to filth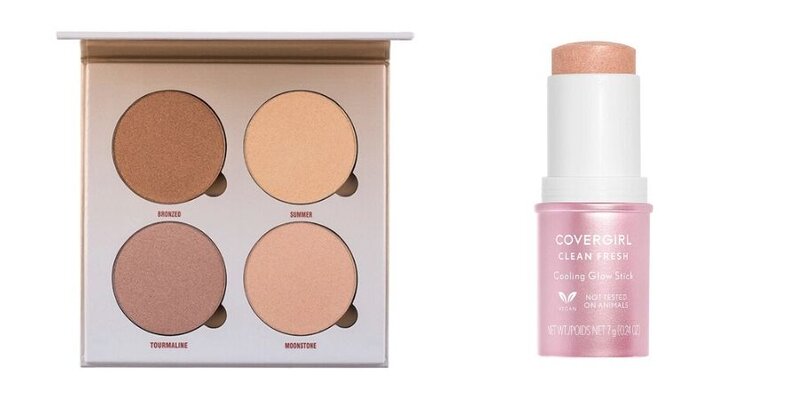 Left: Anastasia Beverly Hills Glow Kit in Sun Dipped, SGD70/~USD__ (Photo from: sephora.sg). Right: Covergirl Clean Fresh Cooling Glow Stick in So Gilty, SGD15.50/~USD__ (Photo from: amazon.sg)
Perhaps the most stark contrast can be seen in how highlighter is applied. Four years ago, stark bright highlighters dominated the scene. If you weren't glowing for the gods, there's something missing in your look. Nowadays, makeup trends tend to lean towards a more natural, lit-from-within glow. Softer highlighters are used to add a hint of sheen to the skin or use a blush with a slight glow. This is complemented by a skincare routine, which amplifies the skin's radiance.
Overlined lips and matte liquid lipsticks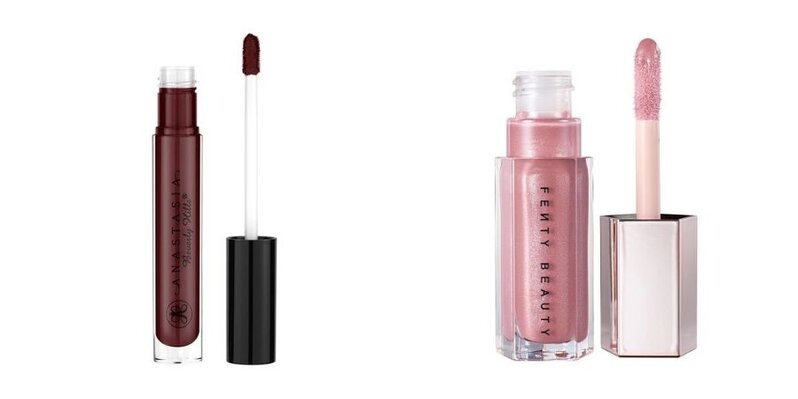 Left: Anastasia Beverly Hills Lipgloss in Vamp, SGD30/~USD__ (Photo from: sephora.sg). Right: FENTY Beauty Gloss Bomb Universal Lip Luminizer in Fu$$y, SGD32/~USD__ (Photo from: sephora.sg)
In 2016, bold brows and lips were very common. The bolder the look, the better. It certainly allowed people to experiment with colour combinations. Beauty gurus like NikkieTutorials normalised striking, colourful makeup looks as well as makeup as a form of self-expression. Lip liners, overlining a la Kylie Jenner, and matte liquid lipsticks reigned supreme. 2020 is more toned down in comparison: nude lips and glosses are on-par with the popularity of matte and velvet lipsticks.
(Cover photo from: @asghotcakess)
For more makeup comparisons, here's the difference between Korean and Japanese makeup.
Comments, questions or feedback? Email us at [email protected].