There was a sudden rise in Singaporean women getting tattoos in 2013. Since then, more and more Singaporeans — just like the rest of the world — have started embracing this form of self-expression. However, there's still a growing stigma in Singapore surrounding this art form, with employers claiming that they'll be less likely to hire a person with tattoos.
Even so, there are many Asians, especially Gen-Z-ers, choosing to openly embrace and experiment with tattoos, sometimes using them to symbolise social movements or to make a personal statement. And chances are you're reading this because you're considering getting one too (if you haven't yet).

If you're thinking of getting your first (or a new) ink, read through this guide we devised with the help of tattoo artist Kat from @vinterdoodle on tattoo aftercare — from right after you got your ink to weeks after.


How to prepare for your new tattoo (whether you're a first-timer or not)
1. Take note of your allergies and medications
"Inform the artist if you have known skin allergies or sensitivities," said Kat. This is to avoid complications and skin irritation when you get inked.
If you're a first-timer, consult your doctor or dermatologist before getting a tattoo.
Some medications might also thin the blood, so make sure you also consult with both your doctors and tattoo artist about your meds before your tattoo appointment.


2. Avoid sun-tanning and alcohol for three days to a week
It's important for your skin to be healthy and your blood to not thin when getting a tattoo to avoid excessive bleeding during the process. Making sure that you're avoiding factors that would make your body sensitive to pain is a top priority.
"There are stories about getting tattoos when drunk or on impulse when walking by a tattoo studio. Of course, those are possible but not recommended," Kat advised.
Aside from tattoos being permanent, your body might not be in its best shape to "take in the ink well" if you're intoxicated or not 100% committed, so best avoid getting tattooed on a whim.


3. Show up in your best form
Kat said: "It would be best to have ample rest the night before, hydrate and eat well before the session. You tend to be more sensitive to pain when feeling tired and hungry."
Not only would this make you feel more at ease with the process, but it would also help you communicate better with the tattoo artist about your body and the ink you're getting.
Plus, heading to a tattoo appointment while hungry or sleepy will definitely affect your pain tolerance and nerves especially if a session takes longer than expected.


What to watch out for after getting your new tattoo
1. Scabbing and itching is normal
Tattoos are technically created by poking the skin with ink so getting wounds and scabs is quite normal. Itching around the area as a result of these abrasions are to be expected too.
2. Pus, swelling and burning sensations are not normal
Your skin might have varying levels of sensitivity depending on where you're getting your tattoo. You might notice the area where you got your tattoo reddening or still being sensitive to pain after a couple of days post-tattooing and that is because your skin is healing.
However, take note of serious issues like pus, swelling, or getting a painful burning sensation around the area. If you experience these a couple of days after getting your tattoo, consult with your doctor or dermatologist right away. This might mean that an infection has occurred.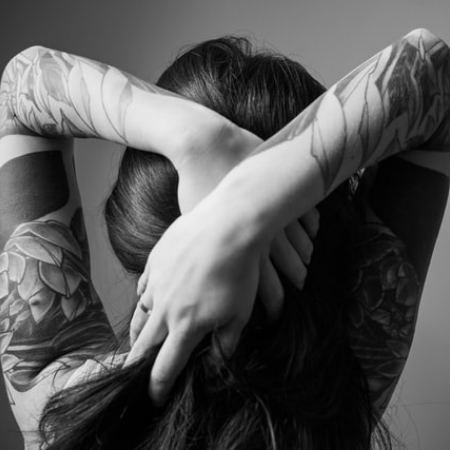 Easy tattoo aftercare instructions
1. Use a 'second skin'
Kat shared that she usually provides a "second skin", a transparent medical-grade adhesive tattoo cover that's meant to protect the skin while the area is healing, for her clients. The second-skin serves as a temporary shield against potential environmental stressors. She recommends her clients remove the second skin within 24 hours, especially if it gets uncomfortable or if water gets underneath the adhesive.
2. Do not pick out the scabs
As you may now know, it's normal to get scabbing after getting a tattoo. Make sure you avoid picking out the scabs to avoid irritation, prevent pulling out the ink and prevent scarring, which will affect the final look of the tattoo.
3. Clean your new tattoo properly
Just put the skin under running water with no soap. If you prefer to use soap, go for something that's mild and unscented. Then pat the area dry and avoid rubbing it. Treating the area gently, especially in its first couple of days, helps avoid skin irritation.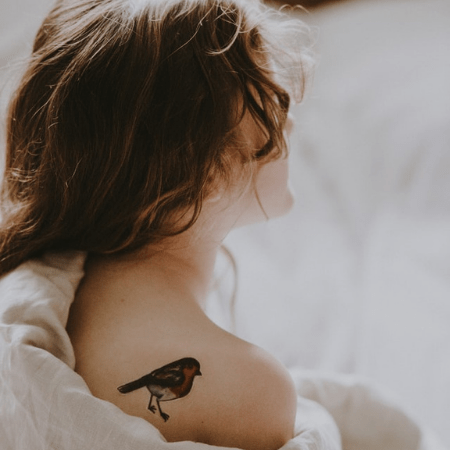 4. Avoid certain skincare products while healing
"If my clients want to moisturise the area during the healing period, my personal recommendation would be aloe vera rather than Vaseline or lotion," said Kat.
She shared that aloe vera dries faster and will not create an oily layer on top of the skin, which lessens the chances of bacteria buildup in that specific area.
If you feel the need to moisturise using a lotion, go for something unscented and make sure that only a thin layer is applied. We recommend these
non-greasy body lotions
.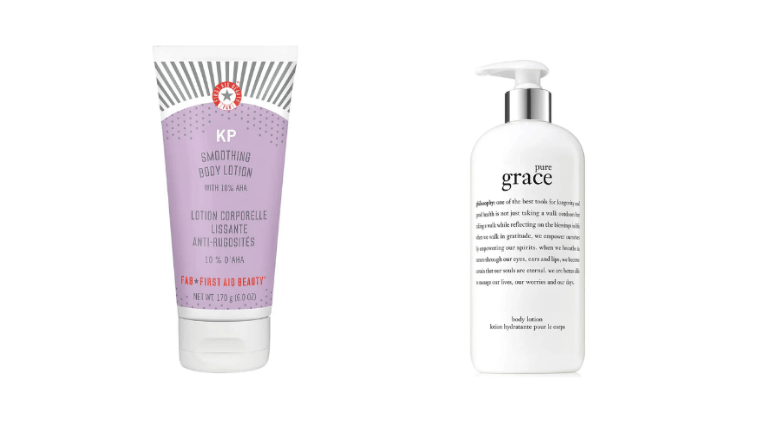 Once the tattoo has completely healed (a.k.a. no more scabbing and itching), use lightweight sunscreens and moisturisers to maintain the area. You can start with these gentle but powerful
sunscreens
for that extra UV protection.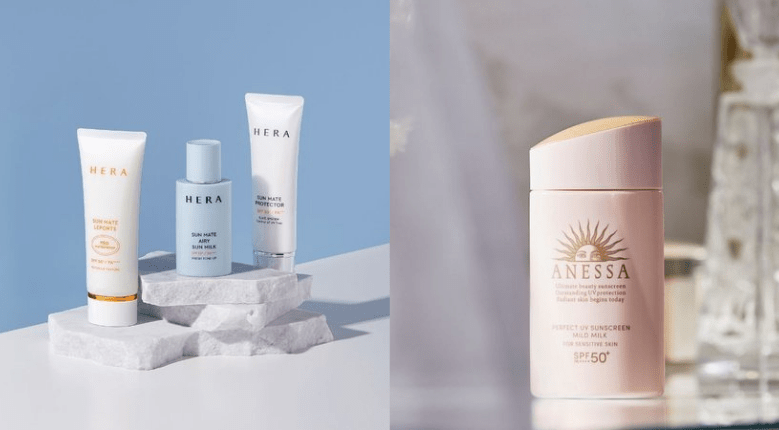 "Honestly, leaving the tattoo untouched would be fine too," Kat added.
5. Avoid doing strenuous activities
The skin where you got your tattoo (and the muscles underneath it) will be sensitive in the next couple of days so avoid straining activities. This is to avoid bruising or itching around the area.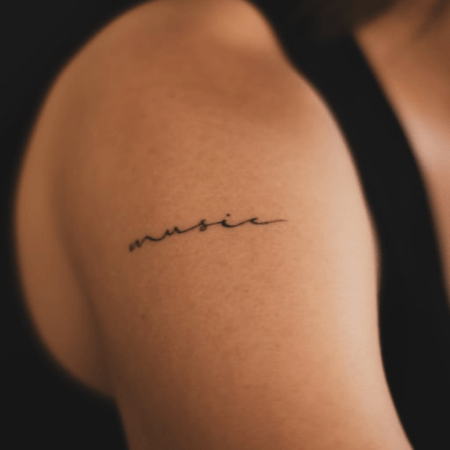 Are tattoo touch-ups required?
Tattoos are on our skin so it's normal for them to be affected by the natural changes our skin undergoes. That's why tattoos' colours tend to fade or they lose some details after a couple of years.
Getting a touch-up isn't necessary, but it's recommended especially if you want to bring back your tattoo's vibrance.
It wouldn't take as long as getting a new tattoo since retouching only requires replenishing your tattoo's original details, but proper precautions should still be followed.



How to get a tattoo covered or removed
There are two ways to get rid of an unwanted ink or a tattoo you regret.

1. Cover it up with another tattoo
The first option is to cover it up with another design. You have to work with your tattoo artist to see which design would work best for the cover-up. This is also important if you have your own design in mind to make sure the end result would meet your requirements.
2. Go for laser removal
If you want to completely get rid of a tattoo, laser removal in skin clinics or hospitals would work best. The tattoo wouldn't completely be blasted off in one session in most cases, since the results depend on the age, size, and colour/s of the tattoo. This process also tends to be pricier compared to having your tattoo covered up.
Now, getting a tattoo is a commitment and isn't something you just decide on because it's trendy. But whatever your reason is for getting a tattoo, always remember that health and safety are equally as important as your self-expression.
Getting a new piercing soon too? Make sure you read this first.
Comments, questions or feedback? Email us at [email protected].