Eyelash extensions do a lot to effortlessly perk up your look. They give you the convenience of not having to apply as much eye makeup and still end up looking bright-eyed and pretty. However, caring for them is quite a commitment. Nobody wants to walk around with an incomplete set of eyelash extensions, so the right type of care is a must.
Ready to unlock the secrets to maintaining fluttery, fanned out lashes? Check out our complete guide on how to take care of your eyelash extensions, plus find the different styles of lashes, how they're applied and the longevity with some added tips from lash-loving TBL Bureau members.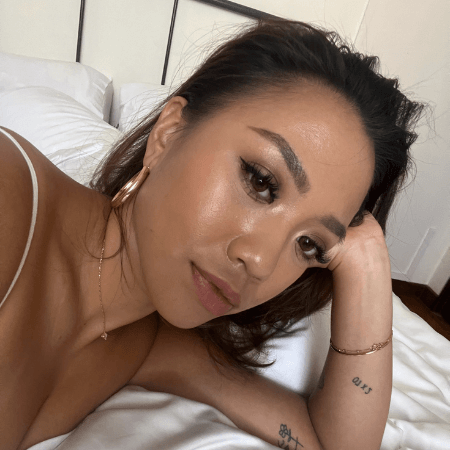 How do eyelash extensions work?
Eyelash extensions are made from semi-permanent fibres crafted from silk, mink, or synthetic materials resembling natural eyelash hair. Just like
false lashes
, they're applied using an adhesive. However, the adhesive used on eyelash extensions is meant to last longer than your usual eyelash glue. Lash extensions are also applied on top of your natural lashes unlike falsies that are applied on the eyelid skin.
Types of eyelash extensions
There are a lot of eyelash extension styles, lengths, and volume sizes to choose from. Eyelash extension lengths usually range from 5MM to 18MM and volumes go from one-dimensional to six-dimensional strands. The volume determines how fanned out the strands look.
As for the styles, you can choose from the J-curl which follows the natural curve of your lashes; the B-curl which is also natural-looking but gives a mascara-like lift; the C-curl a.k.a. the most popular curl that gives a wide-eyed look; the D-curl which is a dramatic upward curl similar to lush falsies; the CC-curl which is almost an incomplete circle; and the L-curl which is more pointed at the base and sticks at an angle.
CC-curls and L-curl lashes are usually too much for daily wear, which makes B-, C-, and D-curls the most common options you can find in lash bars.
Creative Manager Laura, who's a fan of getting eyelash extensions, shared: "I have been getting lash extensions for over two years and I just think it makes my life so much easier. On most days, I don't even apply any make-up because I already look awake with lash extensions. I do natural, 11MM to 13MM (short to long lashes at the ends for that cat-eye look) and C-curl."


Things to remember before getting eyelash extensions
Now that we've got the basics covered, it's time to talk about things to consider if you're planning to get eyelash extensions.
1. Test for allergies
Make sure you take note of any allergies or skin sensitivities or better yet consult your dermatologist before getting the service. The eye area is extremely sensitive so the lash adhesive or any other external materials used in putting lash extensions has the potential to irritate the area. If possible, ask the lash artist to help you do a patch test prior to getting the procedure done.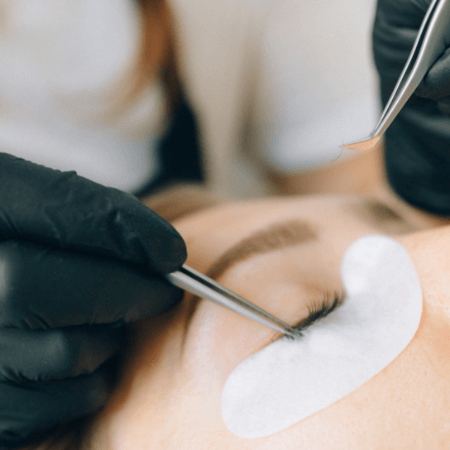 2. Consult your lash artist when it comes to choosing the right kind of lash extensions for your eye shape and lifestyle
Finding the right kind of lash extensions for your eyeshape is a lot more complicated than finding the right winged eyeliner style or eye makeup look to fit your features. As mentioned earlier, because of varying curl types and volumes, every lash extension tends to be unique to the wearer. This is why planning things out with your
lash artist
is important to ensure that your lash extensions would give you the intended wide-eyed look instead of the illusion of droopy eyelids.
While getting eyelash extensions can be quite convenient for the girl who doesn't want to wear a lot of eye makeup, this beauty service might not be for you if you have an active lifestyle and minimal time to allot to daily aftercare. As our co-founder and Business Director Cheryl shares, "I've had my eyelash extensions done once before and found them troublesome to maintain."
Remember: commitment, commitment, commitment!
What to do on the day of your lash extensions appointment
There's really not much prep needed when it comes to getting lash extensions. You simply hop on to the assigned reclining chair or bed in the lash studio and let the lash artist do the work. However, it'll be a much smoother process to arrive without any eye makeup on so that the lash artist can proceed right away.
How long does it take, is it painful, and what to do immediately after
Applying eyelash extensions usually takes just around 45 minutes to one hour or so but it won't take longer than two hours. It's not painful at all but should you feel any discomfort or stinging (due to the adhesive), you must inform your lash artist right away.
Once the procedure is done, there's really not much to do than just give your new lashes a quick comb using a clean spoolie your lash artist would provide. After that, you can start admiring your new look.
Remember to refrain from washing or wetting your lash extensions at least two hours after you've gotten the procedure done. This is to allow the adhesive to settle in.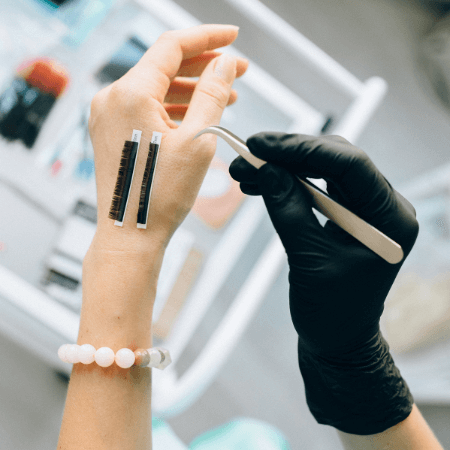 Eyelash extensions longevity
Eyelash extensions last depending on the lash volume and the aftercare process. The most typical range would be two to four weeks, with inevitable shedding.
How to properly take care of your eyelash extensions
1. Cleanse your eyelash extensions gently
Since eyelash extensions are on your eyes, you don't want to risk irritation (or worse, lash mites!) and want to keep the eye area as clean as possible. However, getting your extensions wet can cause the strands to fall off easier as the glue gets diluted when you do.
TBL Bureau Editor Becks prefers to use a mini cotton stick to clean her extensions. "I also don't splash water onto my face while cleansing," she adds. Carefully cup some water in your hand and drizzle it onto your skin, wiping away the facial foam rather than letting the water run down your face.
Oil-based cleansers also tend to affect the adhesive more, so gentle water-based cleansers are more preferable when cleaning your lash extensions. Some lash studios also sell a special cleansing foam that's especially formulated for lash grooming.


2. Brush them with a clean spoolie every morning and every night to keep it in place
Just like caring for your crowning glory, giving your eyelash extensions a good but gentle brush to keep it in place is necessary. Activities like bathing and sleeping can leave your lashes tangled, which (1) may make them look weird and clumpy and (2) make the strands prone to tugging and shedding easily. Get a clean spoolie and gently give the strands a comb just like how you usually do your mascara.
3. Hold off on the eye makeup
It's easier for residue to get stuck on eyelash extensions so avoiding
eye makeup
, especially cream and powder products that can stick to the strands, is preferable. It's not absolutely forbidden to use eye makeup when you have lash extensions on but make sure you revert to our tip on proper cleansing when you do.
4. Don't rub your eyes or pick on your lashes
It might feel tempting at times but don't do it! Becks advised, "Don't ever rub your eyes! The trick is to use a fingernail to gently poke at the itchy spot. Not rubbing your eyes also means you don't subject yourself to premature lines."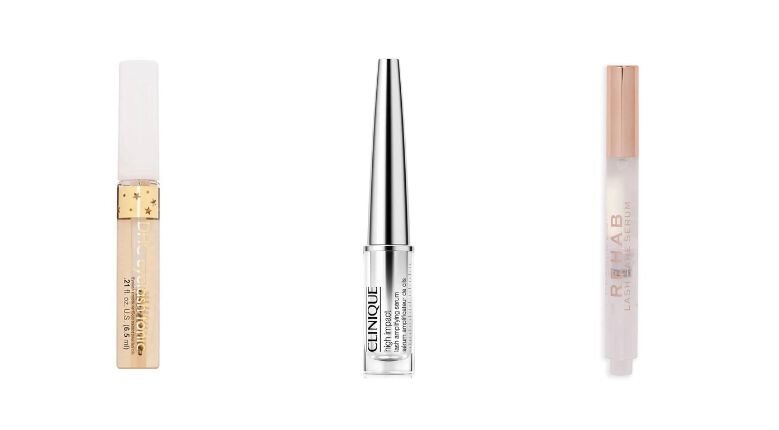 5. Use lash serum
Your eyelash extensions are glued to your natural lashes. That's why when you rub your extensions or when they fall off naturally, your real lashes tend to be part of the casualties too. To make sure you keep your natural lashes strong and healthy, add lash serums like the
DHC Eyelash Tonic
(SGD21.50), the
Clinique High Impact Lash Amplifying Serum
(SGD61.50), or the
Makeup Revolution Rehab Lash Nourishing Serum
(SGD17) to your aftercare routine.
6. Let your lash extensions fall off on their own
Your lash extensions would shed off eventually and you'd sometimes be compelled to tug on them if they start looking uneven. However, doing so will only harm your natural lashes and might even cause pain and irritation on your lids.
If you want to have your lash extensions removed, go to a professional. You can also opt for a retouch session, which costs less than getting another full set of lashes installed.
Eyelash extensions are not the easiest to maintain. But once you got the hang of it (especially by following our guide), it's guaranteed to change the way you see your lashes for good.
Not yet ready to commit to eyelash extensions? Check out these magnetic lashes instead!
Comments, questions or feedback? Email us at [email protected].