This article was first published on 4 August 2022.
Tired of your mascara clumping or smudging by the end of the day due to Singapore's heat? Consider switching to a clear mascara.
Clear mascara can help define, curl, and lengthen your lashes without adding any tint to them. If you want a fuss- and mess-free application, this is the way to go.
How to use a clear mascara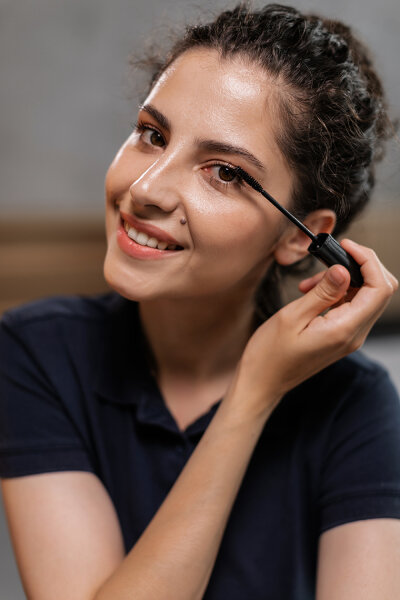 ICYDK, clear mascara is a multipurpose makeup product. Aside from defining and nourishing your lashes, it can be used as a primer for your regular mascara. You can also use it as an alternative to brow gels to define and set your brows. We wouldn't recommend doing both with one mascara since your brow products can mix with the clear formula. However, if you don't use eyebrow pencils, pomades, and other similar products, a clear mascara may be all you need.
Now that you know how else you can use clear mascara aside from on your eyelashes, here are some options you have in Singapore.
1. Dior Diorshow Maximizer 3D Mascara Primer-Serum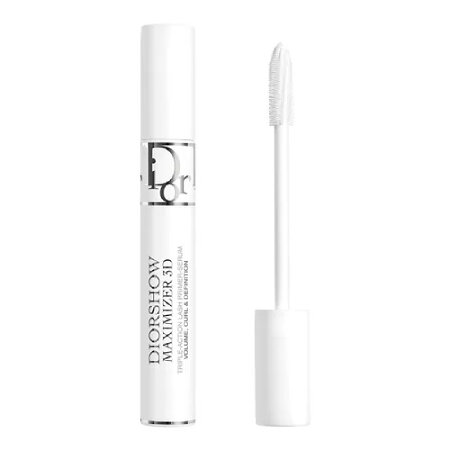 If you want to prime and nourish your lashes underneath your regular mascara, Dior's primer-serum mascara hybrid is a worthy splurge. It promises to boost your mascara's performance and improve your lashes' volume, curl and definition as the days go by.
Why it's great: It's formulated with cotton nectar and cornflower floral water to pamper your lashes.
It's available at Sephora for SGD57.
2. Huda Beauty Legit Lashes Waterproof Topcoat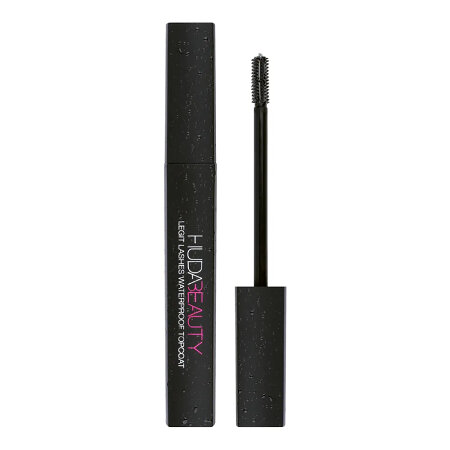 While clear mascaras are typically used as an "undercoat", this one from Huda Beauty was formulated to seal in your mascara and make it water-, sweat- and smudge-proof. All you need is to apply it on top of your mascara, covering your lashes from root to tip, and let it set for 30 seconds. The precision brush, which is shorter in length than regular mascara wands, makes it easy to apply.
Why it's great: It has a jelly-like texture that contains film formers and flexible resins that make your lashes hold their curl throughout the duration of wearing the topcoat.
It's available at Sephora for SGD28.
3. Elf Cosmetics Clear Brow and Lash Mascara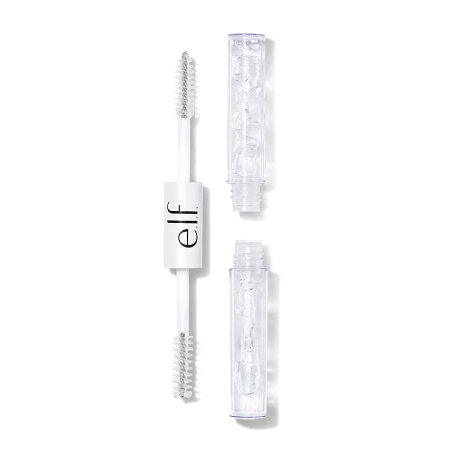 Remember when we said don't use the same clear mascara for your lashes and eyebrows? This one takes the hassle out of it all by having a dual-ended brush. No more double-dipping! The clear gel is formulated without phthalates, parabens, nonylphenol ethoxylates, triclosan, triclocarban, and hydroquinone so you don't have to worry about any nasties going near your eyes.
Why it's great: It's enriched with conditioning ingredients and formulated to last the whole day.
It's available on the brand's website, where it offers shipping to Singapore, for ~SGD4.
4. NAMING Touch-Up Lash Maker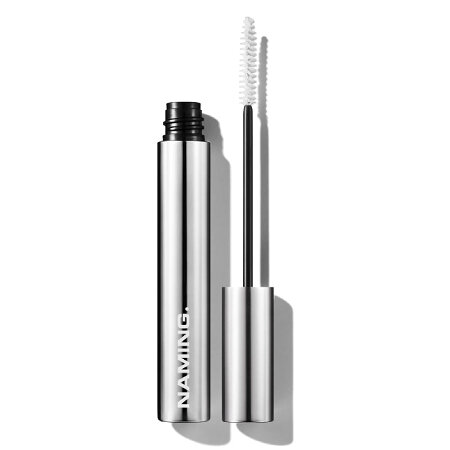 Korean makeup brand NAMING has a clear version of its lash-defining mascara called Fixer that lives up to its name. It literally fixes your lashes and mascara in place to make they last throughout the day without smudging.
Why it's great: When used underneath black mascara, this clear mascara makes the black mascara more durable and your lashes more defined.
It's available on BEAUBIT for SGD24.
5. BBB London Luscious Lash Oil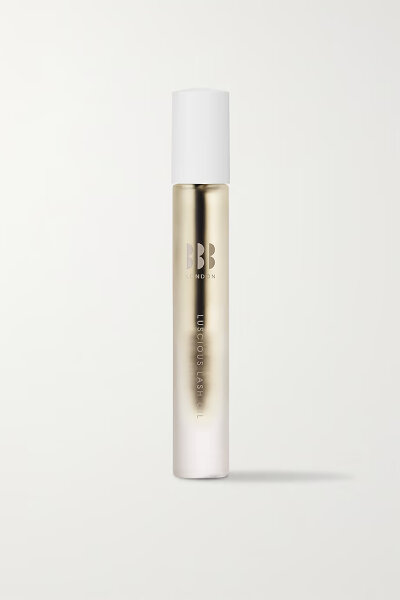 Okay, we're pushing the limits of what a mascara entails but hear us out: this overnight lash treatment helps keep your lashes strong and nourished. You can definitely wear it as your everyday mascara instead of one with colour, especially if you previously had lash extensions. The mascara wand makes it easy to capture and coat every single lash with the formula and separate the lashes from one another.
Why it's great: It contains seven natural oils including rosemary, jasmine, jojoba and apricot to condition your lashes back to health.
It's available on NET-A-PORTER for SGD45.
6. Maybelline Great Lash Mascara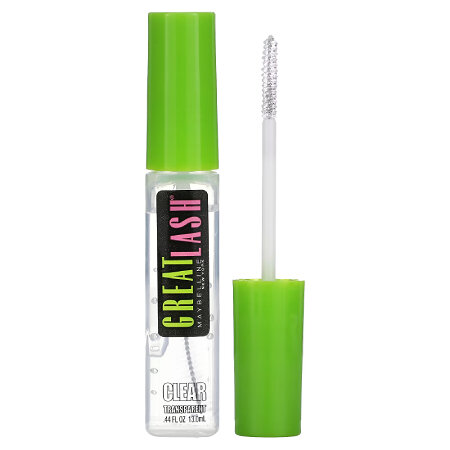 Maybelline offers an affordable clear mascara version of its iconic Great Lash Mascara. It has a slim mascara wand that makes it easy to go right to the root of your lashes and coat every single one in its formula.
Why it's great: It promises to condition, groom, and separate your lashes and brows just as well as the original formula.
It's available on iHerb for SGD12.26.
7. Physicians Formula Mineral Wear Diamond Mascara Clear Diamond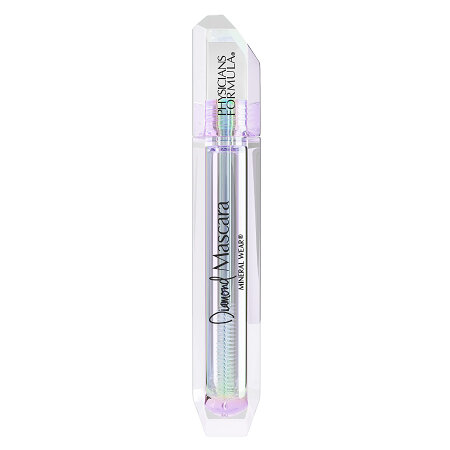 Physicians Formula describes its clear mascara as a five-in-one option that gives your lashes and brows a natural yet polished look. It claims to prime, condition, groom, tame and hold your eyelashes and brows in place.
Why it's great: It's formulated with diamond dust, peptides, mineral water, and vitamin E to give it a subtle sheen and intense nourishment.
It's available on Amazon for SGD17.20.
8. Wet 'n' Wild Mega Clear Brow & Lash Mascara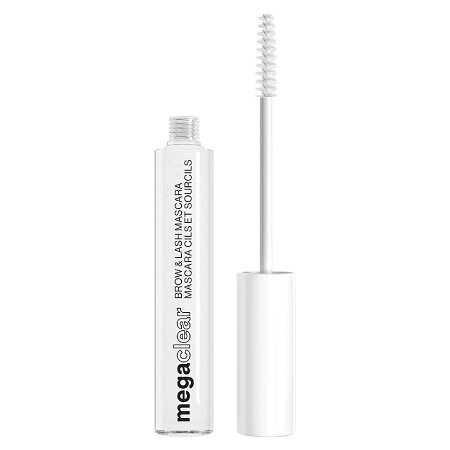 This drugstore clear mascara is as simple as it gets. It does its job of sculpting your brows and defining your lashes when you use it as a primer and topcoat. It's very affordable, so it won't break the bank if you pick it up.
Why it's great: It's formulated with soy protein and provitamin B5 for some subtle lash conditioning.
It's available on Amazon, where it's priced at SGD4.61.
9. Etude Dr. Mascara Fixer For Perfect Lash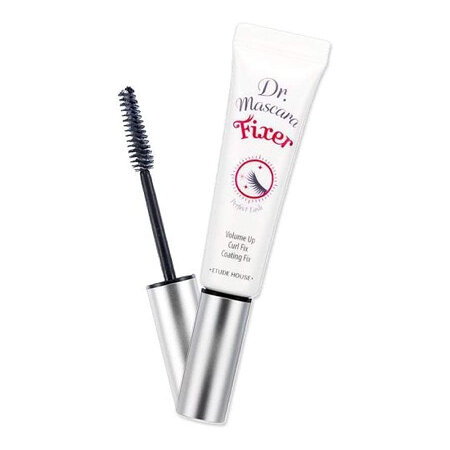 If you have straight or droopy Asian lashes, this clear mascara offers a strong lifting and curling hold to counter your lashes' natural shape.
Why it's great: It's enriched with Black Food extracts to help condition your lashes too.
It's priced at SGD8 per 6ML on Shopee.
10. Canmake Quick Lash Curler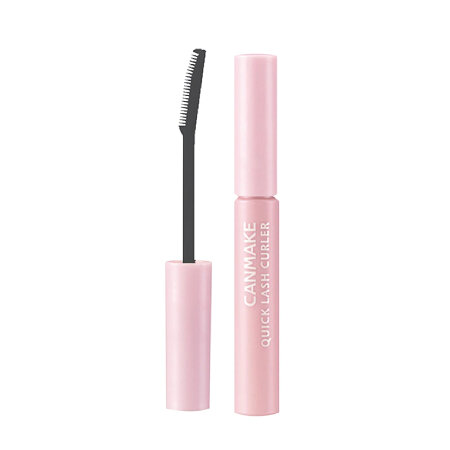 This Japanese clear mascara promises to give your fluttery lashes a curling boost that lasts throughout the day. It's different from other mascaras on this list since it's specifically made to go on top of your regular mascara.
Why it's great: It has a cool double-ended comb that will help you remove any clumps and achieve cleanly separated lashes.
It's priced at SGD17.05 at Watsons.
11. Chanel La Base Mascara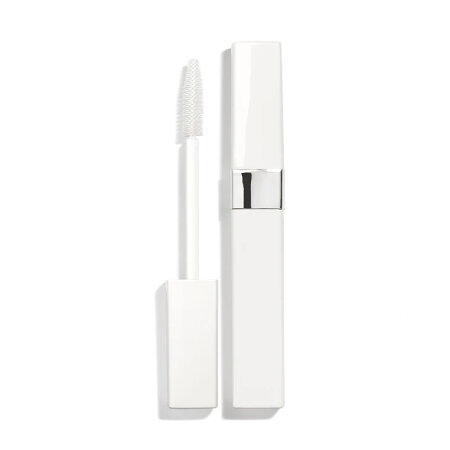 Chanel's version of the clear mascara is actually a strengthening and volumising lash primer. It can be used on its own to give your lashes some shine, under mascara to enhance the appearance of your lashes, or as an overnight strengthening mask.
Why it's great: The formula is enriched with Meadowfoam oil derivative that's known for its reparative and fortifying properties.
It's priced at SGD59 at Chanel Beauty boutiques.
(Cover photo from: elfcosmetics.com)
Pair your clear mascara with a sheer lipstick for the ultimate clean girl makeup look.
Comments, questions or feedback? Email us at [email protected].