Xiao Zhan, also known as Sean Xiao, is one of the most popular Chinese entertainers in the industry today. He has graced many 'Influential People All Over The World' lists throughout his ongoing career and has a huge following not just in China but also in other parts of the globe.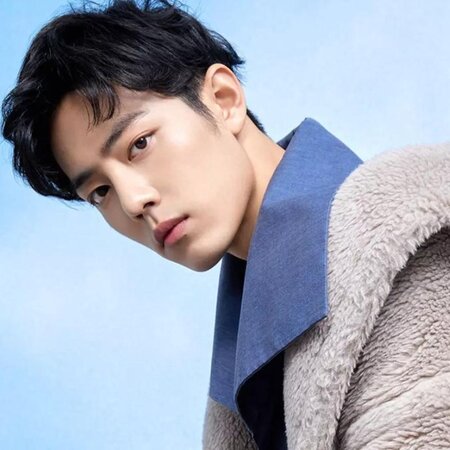 Because of the spike in his popularity as an actor, musician, and model, he's become the face of many global luxury brands like Tod's, Gucci, Audi, Yves Saint Laurent, and more.
Beyond these achievements, one of the most interesting things about Xiao Zhan's popularity is the unwavering support for his 2019 drama The Untamed in which he co-starred with Wang Yibo. The drama remains to be one of the most popular C-dramas globally.
If you're just joining the Xiao Zhan hype train, allow us to guide you through some of his best TV shows that will solidify your love for the C-actor.


1. The Untamed
We're starting strong with one of Xiao Zhan's most globally loved series.
The Untamed
is about Wei Wu Xian (Xiao Zhan), a cultivator of the dark arts. He was ostracised and hated because he possessed demonic powers. He was also a reincarnation of his past self, which died 16 years prior to the series' current timeline.
Because of his reincarnation, he ended up meeting people from his previous life. This includes Lan Wang Ji (Wang Yibo), his most trusted friend and ally from his former life. Their circumstances led them to solve mysteries together, which paves the way for the unravelling of the truth behind Wu Xian's first death.
Fun fact: Despite the series not being marketed as a Boys' Love (BL) series, The Untamed gained a huge BL fanbase due to novel, which inspired the series, having romantic themes involving the two main characters.
Why you'll love it: Whether or not you're in it for the BL elements, this C-drama has a beautifully crafted lore. The costumes, makeup, and sets also amplify the otherworldly vibe of the series, making it a great intro to fantasy C-dramas.
Watch The Untamed here.
2. The Wolf
This story is about a nameless young man (Darren Wang) who was brought up by wolves. While being pursued to pay for being wrongly accused as the murderer of the Emperor's godbrother, he fell into a cliff and eventually got rescued by a powerful clan. He was then adopted under the name Chu You Wen/Prince Bo.
Prince Bo fell in love with Ma Zhai Xing (Li Qin), a woman from a noble family. Ma Zhai Xing is friends with a mysterious wanderer named Ji Chong (Xiao Zhan) who is also in love with the maiden. Ji Chong has a vague past, which later played into the complications between his and Prince Bo's political alliances.
Why you'll love it: The love triangle may be the main driving force of this drama, but its political themes definitely add to its charm and intrigue. The character development of the leads can also be considered one of the main highlights of the story.
Watch The Wolf here.


3. Duolou Continent
Tang San (Xiao Zhan) lost his mother at a very young age. He grew up with his father who viewed him as someone very mature and smart for his age. When Tang San reached 16 years old, he was sent to the Nuoding Academy to be a Soul Master. During his stay here, he met the orphan Xiao Wu (Wu Xuan Yi) who eventually became his friend. They ended up falling in love as they spent more time together.
Tang San's journey to becoming a Soul Master continued, however, the more he and other students became popular among noble families who aid the cultivation of their powers, the more Tang San got involved in several imperial threats, including secrets that reveal truths about his mother's death.
Why you'll love it: Duolou Continent is funny, exciting, heart-fluttering and action-packed, making it a great family drama. The chemistry between Xiao Zhan and Wu Xuan Yi is also pretty charming to watch.
Watch Duoluo Continent here.
4. The Oath Of Love
If you want to take a break from Xiao Zhan's historical or fantasy TV shows, this series is a great option. It's about Lim Zhi Xiao (Yang Zi), a music department junior majoring in cello. She's a go-getter who is determined to become renowned in her craft, however, everything in her life changes after her father is diagnosed with cancer.
After her father was hospitalised, Lim Zhi Xiao met Gu Wei (Xiao Zhan), the doctor in charge of her father's treatment. Gu Wei also faced a lot of personal troubles, but he found comfort in Lim Zhi Xiao's company as they spend more time together.
Why you'll love it: While this drama's focus is on the budding romance between the two lead characters, it also explores themes of filial responsibility and the relationship between parent and child. It also explores finding ways to celebrate bliss amid seemingly hopeless circumstances.
Watch The Oath Of Love here.


5. Super Star Academy
For the last entry, we're doing a throwback to Xiao Zhan's first-ever TV show, 2016's
Super Star Academy
.
This drama is about the titular Super Star Academy, a school set in a parallel world where people are ranked based on their star signs. Money, age or educational background means nothing to this establishment.
Cheng Zhi Er (Wang Yu Wen), who has been a constant victim of bullying, ended up receiving an invitation to enrol at the school. There she befriends the dependable and 'seemingly normal' Wan Shi Cun (Bai Shu), as well as the school's resident rich boy Fang Tian Ze (Xiao Zhan).
Why you'll love it: Whether or not you're into astrology, this drama's take on star signs will surely leave you intrigued. Its comedy is also pretty spot-on, promising a lot of laughs in its most lighthearted moments. Plus, a cute love triangle between the drama's good-looking main cast? What's not to love?
Watch Super Star Academy here.
Comments, questions or feedback? Email us at [email protected].