Attention Meteor Garden fans! Get ready to fall back in love with Jerry Yan (a.k.a. our beloved Dao Ming Si) in his new Chinese drama (C-drama), The Forbidden Flower. This is his latest acting project, following the 2020 rom-com Count Your Lucky Stars where he co-starred with Meteor Garden 2018 remake alum Shen Yue.

The Forbidden Flower plot
This urban romance C-drama revolves around He Ran (Ruohan Xu), an aspiring painter who comes from a rich and conservative family. She has a serious illness (later revealed to be leukaemia), but it doesn't stop her from wanting to explore what's beyond the world she knows.
One day, He Ran meets Xiao Han (Jerry Yan) at a hair salon. She immediately falls in love with him after seeing him and hearing his voice for the first time. He Ran later learns that Xiao Han is a horticulturist and salon owner from a nearby town.


Acting upon her love at first sight, He Ran tries to learn more about Xiao Han and makes it a point to be part of his daily life. At first, Xiao Han was hesitant to accept He Ran's advances but the two eventually fall in love, finding happiness in each other's company. However, He Ran's illness catches up to her while Xiao Han has no clue about her condition.
Reasons to watch The Forbidden Flower
1. The cinematography is beautiful
Nothing sets the mood better in a drama than beautiful cinematography. The warm tones used in most scenes when He Ran and Xiao Han are together help immerse the audience in the feelings and worldview of the two characters. Bright neon lights juxtaposed with just the right amount of shadows also add to the series' mesmerising visuals.
The camera work and the scoring also work their wonders, perfectly matching the emotions each scene intends to evoke.


2. The story is fun and sensual but also deep, tasteful, and emotional
Judging by the trailer alone, you would think that this is nothing more than a sexy, flirty romance drama. He Ran is aggressive in her attraction towards Xiao Han and is often making the first move to draw him in. Xiao Han, on the other hand, is your typical broody male lead who provides great tension with his quirky female counterpart. It's perfect for those who love a 'push and pull' kind of narrative because these two characters own the trope.
However, despite its many cliches, the drama still circles back to what makes these characters relatable: their pain. He Ran and Xiao Han's experiences, despite being tailored for their characters, can still feel very real to viewers. Their struggle in finding happiness and satisfaction in life's day-to-day mundanity, and their seemingly escapist natures, are something that many people share in real life.
Spoilers aside, this C-drama will definitely make you laugh and feel flustered, angry, sad, and more with its simple yet compelling narrative. But be warned: as you get further into the episodes, make sure you have a box of tissues on hand!


3. Jerry Yan as Xiao Han sports looks that are definitely inspired by Dao Ming Si's wardrobe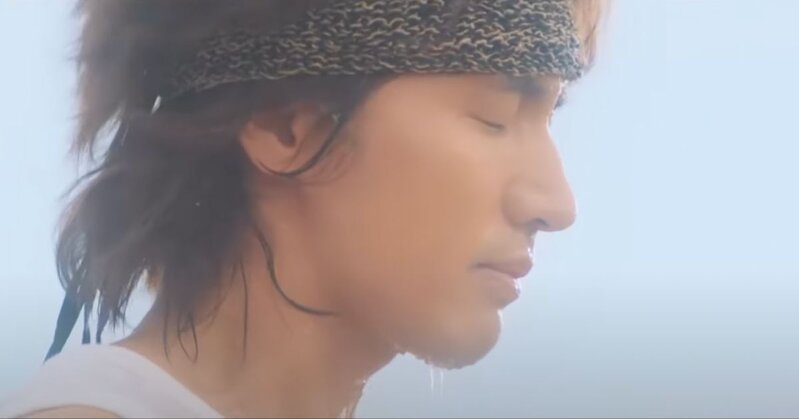 Whether or not it's intentional, Jerry Yan's looks in this drama definitely remind us so much of his style as Dao Ming Si from his 2001 hit series. In several scenes, he is seen wearing a bandana around his forehead much like the F4 leader's signature look. In others, his long locks matched with button-down polos are reminiscent of his ensembles in Meteor Garden Season 2. If Jerry Yan is your first Asian drama crush, then The Forbidden Flower will definitely bring back all those feels!
Where to watch The Forbidden Flower in Singapore
Watch Jerry Yan's 2023 C-drama
The Forbidden Flower
on
WeTV
and
Viki
.
Speaking of Meteor Garden, check out our full review of F4 Thailand here.
Comments, questions or feedback? Email us at [email protected].