This article was first published on 10 March 2023.
We like our vengeance delivered via a Rainbow Deluxe Taxi service. If you haven't started on the popular Korean crime thriller Taxi Driver, then it's the best time to catch up while waiting for season 3. Here's your guide to what you'll find in season 2 and what we know about the upcoming season.


Taxi Driver Season 2 trailer and plot
Actor Lee Je Hoon plays the role of Kim Do-gi, an ex-special forces turned taxi driver who takes revenge on behalf of victims who failed to be protected by the law. He joined the Rainbow Taxi company after he found out that he was being recruited for something more. He became a crime fighter responsible for wreaking havoc in the lives of the perpetrators. He does this by taking on disguises or unassuming roles before driving them to their place of torment.
He's joined by an underground team who's committed to executing justice their own way. If you're wondering why they're ready to risk their lives for their covert operation, it's because each member of the team has personally experienced the painful feeling of being failed by society's poor justice system.


3 things to expect in Taxi Driver Season 2
If you loved the vigilante vibes of season 1, then you can expect that there will be more real-world issues that the crew will be facing and more satisfying revenge stories for season 2. We've rounded up what you can expect in this new season and added a few of our predictions.
1. Le Je Hoon's character Kim Do-gi and his team are back in the game minus Esom's character prosecutor Kang Ha-na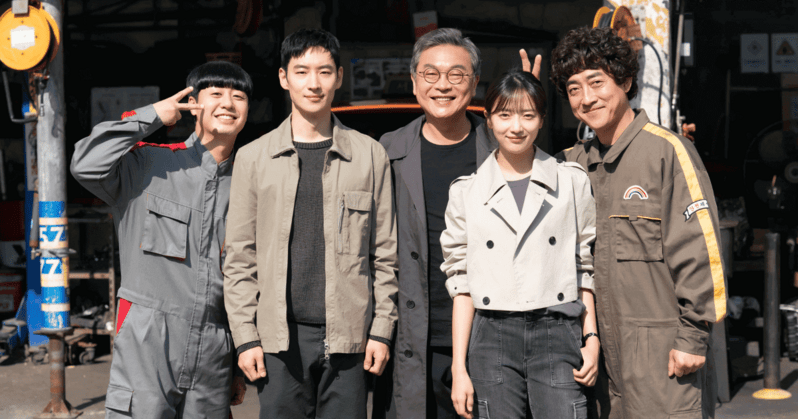 Season 1 ended with the team breaking apart and living their own individual lives. However, it also teased the possibility of a second season and left viewers wanting more. And we got it!
Aside from Lee Je Hoon reprising his role as Kim Do-gi, we also see Pyo Ye Jin return as the team's talented hacker Ahn Go-eun, Kim Eui Sung as the mastermind of the team, and Jang Hyuk Jin and Bae Yoo Ram as mechanics Choi Kyung Goo and Park Jin Eon, respectively, who also provide the comedic relief in this otherwise dark drama.
However, Esom's character, the passionate prosecutor Kang Ha-na (who was investigating the team but then decided to join them in season 1) is no longer coming along with the team for this season. According to her agency, she could not return to the drama because of conflicts with her schedule.


2. Shin Jae Ha's character Oh Ha-joon is giving off suspicious vibes
Shin Jae Ha's character Oh Ha-joon is the new employee of the taxi service. We first see him as a seemingly innocent and sweet guy. However, there's no big antagonist revealed yet for season 2 and it seems too coincidental for him to stumble across the entrance to the team's secret underground lair. We also don't want to be wary of him because of his past works, but his role as someone who comes off as kind at the start feels all too familiar.
3. Love is in the air for Lee Je Hoon and Pyo Ye-jin's characters
In season 1, we could sense the chemistry between Lee Je Hoon and Pyo Ye-jin's characters, even though the drama only left us wondering if something would ever happen between the two. In season 2, their characters have to go undercover as newlyweds, and we could feel the sparks flying. We can't wait for the storyline to unfold, and we're hoping for the best for these two.
Where to watch Taxi Driver season 2 in Singapore
Taxi Driver
season 1 is available via
Netflix
and
Viu
, however, season 2 is currently only available via
Viu
.
Taxi Driver season 3
The new season will still be created by Korea's SBS TV network, but the cast and crew have not been confirmed.
Taxi Driver
season 1 and 2 star
Lee Je Hoon
revealed that while he still wants to be a part of the project, he has not received an official offer yet. Stay tuned for more official details.
Comments, questions or feedback? Email us at [email protected].