If you're feeling adventurous and ready to try out a show that's far from your usual slice-of-life or rom-com dramas, then step into the rich fantasy world of Shadow and Bone. Season 2 was just released last week, and we've rounded up the answers to some of the burning questions you might have about this new chapter.


Shadow and Bone cast and plot
But before we dive into Season 2, here's a bit of a background about the series.
Shadow and Bone
is based on the books by Leigh Bardugo which are also known as the Grishaverse books. Season 1 of the Netflix series is adapted from the first book of the
Shadow and Bone
trilogy as well as the
Six of Crows
duology. Season 2 is based on both the second and third book of the trilogy, namely,
Siege and Storm
and
Ruin and Rising.
While the books and the show have striking differences,
the adaptation has the blessing of the author
.
In Season 1, orphan Alina Starkov (Jessie Mei Li) discovers that she has the power to unleash light and is dubbed the Sun Summoner which was once only thought to be a myth in the land of Ravka. From being a nobody, she then enters the world of the Grisha, people who are skilled in varying degrees of magic. She is then believed to be the chosen one who could destroy the monstrous Shadow Fold that divided their land.
Aside from Alina, we get to see compelling characters such as Alina's childhood best friend Mal (Archie Renaux), the dashing Darkling (Ben Barnes), the Crow Club crew, which includes Kaz Brekker (Freddy Carter), Inej Ghafa (Amita Suman), Jesper Fahey (Kit Young), and more.


Their story continues in Season 2, so let's get right into it now.
3 things you need to know about Shadow and Bone Season 2
1. We get to know more about the power of merzost
In Season 1, the Darkling (a Shadow Summoner) used the power of merzost to create the Shadow Fold (or simply, the Fold) which divided their land and turned their people into volcra or monstrous creatures that eat human flesh. So it has always been seen as a forbidden and dark kind of magic in the Grishaverse.
In Season 2, we get to see how merzost is more than just a tool for evil, but can also have the power to revive a person. There is more to its nature that can be explored further if Netflix gives us Season 3.


2. We get to see more of Alina and Mal's relationship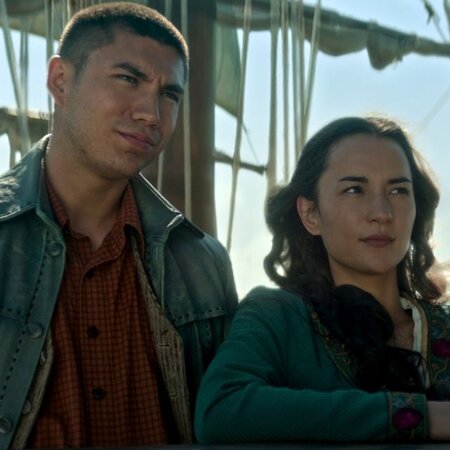 A great chunk of Season 1 was about the deep friendship between Alina and Mal, which reached a precarious point when they were separated from each other. It didn't help when Alina fell hard for the Darkling before she found out that he was deceiving her.
And that's what we love about Mal, who stayed honest and loyal to Alina. Their bond grows deeper as they head off together to more treacherous lands in Season 2. They have to beat the Darkling, and in order to do so, they need allies and the "amplifiers" which can increase Alina's power and destroy the Fold.


3. There's a (literally) fiery plot twist at the end
In the Shadow and Bone lore, one has to kill an amplifier to gain its power. After getting one in the first season, Alina is on the search for the two others she needs in order to face the Darkling and his growing army of shadow monsters. She already has the stag and the sea whip, and now, she's on the search for the last one, the firebird which turns out to be none other than Mal.
Where to watch Shadow and Bone in Singapore
Head off to the Grishaverse and stream Seasons 1 and 2 on
Netflix
.
Speaking of Netflix shows with a second season out now, check out The Glory.
Comments, questions or feedback? Email us at [email protected].