K-pop has been taking over the world for quite some time now and a lot of fans have been flying to South Korea to live out their fangirl dreams. If you're one of those people, especially if you're a Carat (a fan of SEVENTEEN), read below to see which cafes around Seoul you can visit to recreate photos taken by SEVENTEEN members!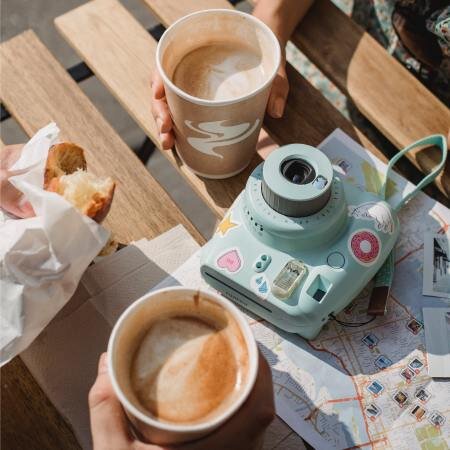 1. Cafe Backyard Builder
If your interests include motor bikes and Joshua or Mingyu is your SEVENTEEN bias, this is the place for you. The cafe is motorbike-themed, with biking helmets, shirts, and photos are on display. It also has a second level with outdoor seating for those who want to eat and drink while catching some sun and taking in the city views. Joshua liked the place so much that he even posted two sets of photos from his Backyard Builder hangout with Mingyu on his IG feed!

Address: 152 Gwangnaru-ro, Seongdong-gu, Seongdong District, Seoul
2. Cafe Kuo's
This cafe is known for its croffles (croissant and waffles in one) that come in various mouth watering flavours. Just take a peek at their Instagram to see what croffle variations they have so you'd know why it's a must-go! The place also has a nice interior which you can use to take Instagram-worthy photos just like SEVENTEEN's Hoshi, who posted a couple of snaps on his personal IG, too!
Address: 17, Dosan-daero 49-gil, Gangnam-gu, Seoul
3. MMN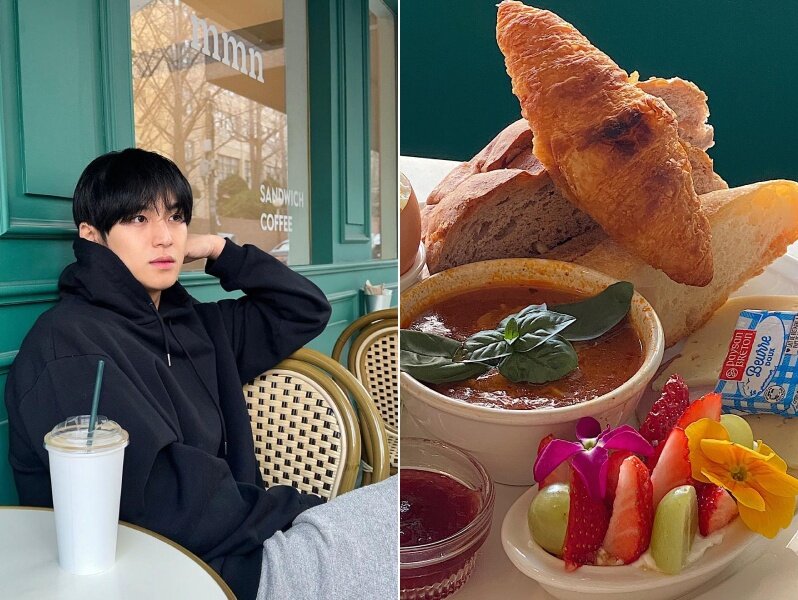 You know that feeling when something's too pretty that you don't want to touch it? Food at MMN is exactly that. It's probably why the place is packed on most days with friends, couples, and families enjoying brunch together. But there are times when you would see groups of friends taking turns sitting at a specific table outside because that's where SEVENTEEN's Mingyu took photos that he posted on Instagram!
Address: 39 Dosan-daero 66-gil, Cheongdam-dong, Gangnam-gu, Seoul
4. Bella Dessert Cafe


[17'S 도겸] 아~ 해보세여🥐 pic.twitter.com/uOP31p070L

— 세븐틴(SEVENTEEN) (@pledis_17) July 4, 2023
Cafe food in Seoul is on a whole other level; whether it's breakfast, lunch, dinner, or snacks, it's sure to be both yummy and appetising to look at. Which is probably why SEVENTEEN's DK captioned his post on X (formerly Twitter) with "Ah, try it" when he posted pictures of him eating a pastry from Bella Dessert Cafe! Scrolling through the cafe's Instagram, we can see why DK said that — look how good this looks!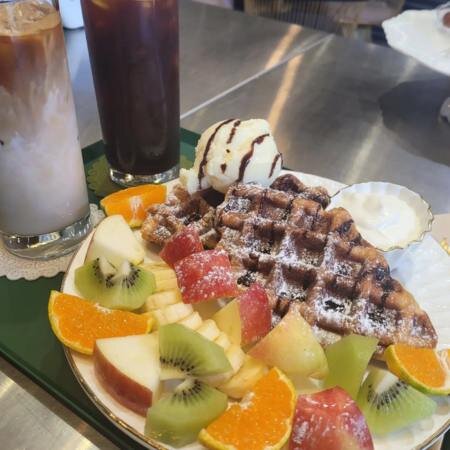 Address: 7, Dusan-ro 5-gil, Geumcheon-gu, Seoul
Which cafe are you visiting?

(Cover photo from: @min9yu_k)
Missing Seoul? Check out these Korean street food recipes.
Comments, questions or feedback? Email us at [email protected].