The World Of The Married star Kim Hee-Ae's recent K-drama Queenmaker has officially landed on Netflix and if you haven't watched it already, here's the sign to binge it this weekend.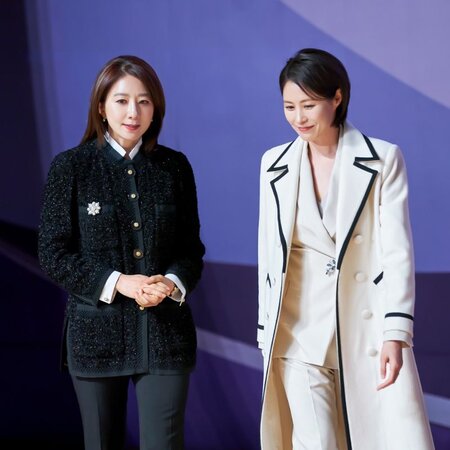 Queenmaker plot and cast
The story starts with Hwang Do-Hee (Kim Hee-Ae), a corporate strategy general manager and 'fixer' for the major conglomerate, Eunsung Group. She is in charge of dealing with anything that has to do with Eunsung Group's public image, often going to lengths to sway the public's opinion in favour of the Eunsung family and their business.
Hwang Do-Hee is well aware of the dirty business that she often gets involved with when it comes to cleaning after Eunsung Group's family members. However, after one unfortunate incident that made her question her loyalties, she ends up being on the receiving end of Eunsung Group's wrath.
Meanwhile, there's human rights activist and lawyer Oh Kyung-Sook (Moon So-Ri). She has launched a strike campaign against Eunsung Group after several wronged labourers sought her help. She gets involved with Baek Jae-Min (Ryu Soo-Young), a member of the Eunsung family who is aiming to be Seoul's new mayor. Angered by the underlying corruption surrounding Baek Jae-Min and Eunsung Group's plan to take over Seoul's mayoral seat for their own advantage, Oh Kyung-Sook impulsively declares her intent to also run for office.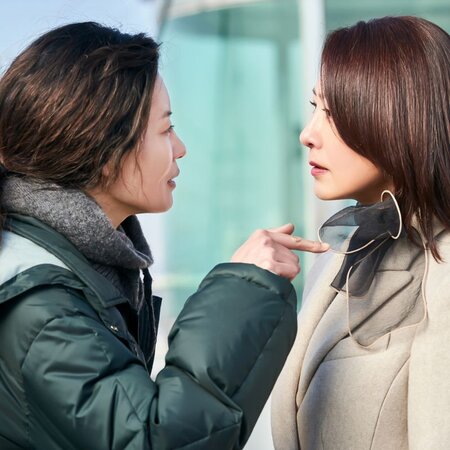 Aiming to right her wrongs as Eunsung Group's former fixer, Hwang Do-Hee offers to help Oh Kyung-Sook's campaign as the party's campaign manager.
Sounds exciting? Here are more reasons to binge Queenmaker's 11 episodes right now.
3 reasons to watch Queenmaker
1. The plot covers socio-political issues that are, to some extent, universally relatable using a fresh perspective.
Corrupt politicians, greedy capitalists, a good-versus-evil trope — these themes are not new to political dramas, be it from the East or West. But despite being cliche, these kinds of dramas still capture the viewers' attention because it's something that most of us are familiar with. It's a reality that we often see as soon as we tune in to news broadcasts or check our social media.
What sets Queenmaker apart from other political dramas, however, is its use of a 'public relations' and 'image building' perspective to be the centre of the story. Instead of just focusing on the drama surrounding political campaigns, it dives deeper into the behind-the-scenes of these events, zooming in on the existence of troll farms, fake news, media bribery, cybercrime, and more.


2. The drama also portrays many layers relating to misogyny and feminism
Another reason to watch
Queenmaker
is its take on misogyny and feminism especially when it comes to politics and media perception. One example would be the political and public attacks on Oh Kyung-Sook as she runs for office.
Her credibility to be a leader has been questioned several times, with people commenting on her choice to be an activist and a politician instead of focusing on her family. This is in contrast to her male opponent, Baek Jae-Min, whose public charm is all about being a good husband backed by nothing more than just kissing his wife for the press on several occasions.
Oh Kyung-Sook has also been subjected to body shaming numerous times, with memes making fun of her looking sweaty during protests and rallies, as well as pornographic edits of her body making rounds on the internet — things that Baek Jae-Min never had to deal with.


Speaking of Baek Jae-Min, he often takes less responsibility for his actions, with the women in his life — like his wife Eun Chae-Ryoung (Kim Sae-Byuk) and his aide Guk Ji-Yeon (Ok Ja-Yeon) — taking most of the hit when it comes to his political scandals.
It's also worth noting, though, that the drama doesn't entirely villainise Baek Jae-Min. It was never about the battle of the sexes but rather a commentary on the effects of unbalanced societal expectations between men and women, especially when mixed with public opinion.
Internalised misogyny was also addressed in the drama several times, with many of the female-led characters often using weaknesses related to their sex and gender identity to one-up each other. On the flip side, the characters eventually helping each other out against the patriarchal and misogynistic society that caused them their struggles in the first place was also featured in the drama.


3. Kim Hee-Ae's onscreen fashion will inspire your powerdressing wardrobe
If you think Kim Hee-Ae's fashion in
The World Of The Married
is enviable then you'd also love her style in
Queenmaker
. As a public relations specialist, Kim Hee-Ae's fashion as Hwang Do-Hee leans more towards belted normal-length coats and button-downs which are great for office powerdressing even in our tropical region. Other key elements of her style in this drama include thin-heeled pumps, minimalist necklaces, and scarf ties. The K-actress exudes elegance even with the simplest ensembles and this drama serves visual notes on how to dress chicly without too much effort.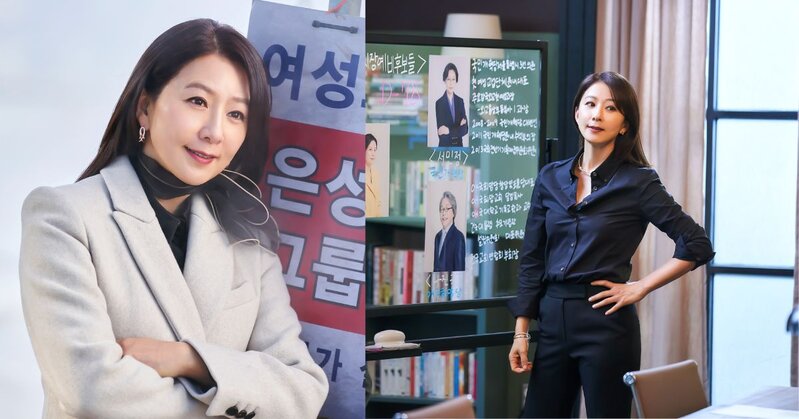 Where to watch Queenmaker in Singapore
You can now stream all 11 episodes of
Queenmaker
in Singapore via Netflix.
From one power woman to the next, here's our full review of the Michelle Yeoh-starrer Everything, Everywhere All At Once.
Comments, questions or feedback? Email us at [email protected].