Lee Min-Ho's latest K-drama, Pachinko, started airing on Apple TV on 25 March. The drama will have a total of eight episodes with new episodes dropping every Friday until 29 April.


Pachinko plot
The story revolves around Kim Sun-Ja (Jeon Yu-Na as a kid, Kim Min-Ha as a teen, and Youn Yuh-jung as older Sun-Ja), a woman who was born and raised in Busan during the Japanese occupation in Korea. She falls in love with Koh Han-Su (Lee Min-Ho), a powerful and rich man with a mysterious background. Due to a series of events, Kim Sun-Ja moves to Japan and experiences the hardships of a Korean immigrant living in another country. Sounds intriguing, right?
Who are the members of the Pachinko cast?
As you may now know, Lee Min-Ho (
The King: Eternal Monarch
) leads the
Pachinko
cast along with Kim Min-Ha (
Partners In Justice
). Noh Sang-Sun (
Bloody Romance
) completes the main cast as Baek Isak, a church priest who offers to marry Sun-Ja after finding out she got married out of wedlock due to her affair with Han-Su. They are joined by Jin Ha as Baek Solomon, a worker who aims to enter the big leagues in the corporate world set in 1989. Baek Solomon is Sunja's grandson.
Veteran actress Youn Yun-Jun, best known for her roles in The Housemaid and My Husband Got A Family also participated in this drama as the older version of Sun-Ja.
Aside from Lee Min-Ho and Youn Yuh-Jung, Pachinko's main cast members are quite new to the K-drama scene, which definitely gives the series a fresh and exciting flavour. That's why we decided to look into some fun facts about these actors to get to know them even better.
1. Lee Min-Ho (Koh Han-Su)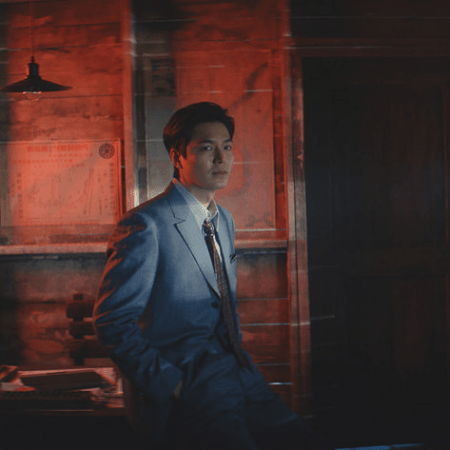 We already know Lee Min-Ho from his many successful dramas, starting from his breakout role as Gu Jun-Pyo in the Korean version of
Boys Over Flowers
. There's also his portrayal of the charmingly smart Lee Yoon-Sung in
City Hunter
, and his cunning con artist role as Heo Joon-Jae in
Legend Of The Blue Sea
. But
Pachinko
is the first time he's actually playing a villain (or villain-like) character in a drama.
Apart from that, did you know that prior to acting, his dream was actually to
become a football player
?
Unfortunately, Lee Min-Ho's dream of playing professionally was cut short when he got injured in 5th grade. Still, he is known to be a huge fan of the sport up to the present, with Manchester United's Cristiano Ronaldo being his favourite player.
But that's not all. His acting career was almost put to a major halt, too, when he got into a serious car accident in 2006. This was three years prior to bagging the lead role in Boys Over Flowers.
He was with his childhood friend and now fellow actor Jung Il-Woo (49 Days, Moon Embracing The Sun) when it happened. They were going on a trip with two other friends when they got hit by another car from the opposite lane. Lee Min-Ho was in a coma for weeks and suffered multiple injuries. In the end, Lee Min-Ho and Jung Il-Woo survived but their two other friends didn't.
Despite these many challenges, Min-Ho was able to debut as an actor and is known to be one of South Korea's most sought-after leading men today.


2. Kim Min-Ha (Kim Sun-Ja)
Kim Min-Ha as teen Kim Sun-Ja. (Photo from: apple.com)
Pachinko is Kim Min-Ha's first lead role. She doesn't have a lot of TV shows and films in her portfolio but one of her most notable appearances is playing the younger version of Sun Hee in the Park Shin-Hye-led 2020 film The Call.
The 26-year-old breakout actress shares the same agency as Squid Game's Jung Hoyeon!
But film acting wasn't exactly her first love, instead, she wanted to become a voice actress. This was inspired by her love for anime growing up, which even led her to attend formal training on how to become a voice actor. However, as fate would have it, Min-Ha bagged small television and film roles over the years that led her to audition for Pachinko. Given her impeccable acting in the drama, we're so glad fate led her here!

3. Youn Yuh-Jung (older Kim Sun-Ja)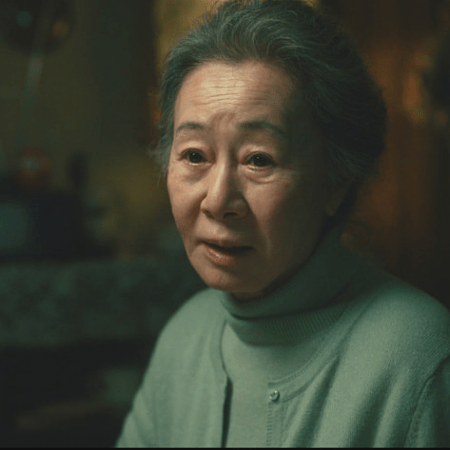 The beloved South Korean veteran actress has been in the entertainment industry for over 50 years. She has over a hundred dramas and films under her belt. In 2020, she received critical acclaim for her portrayal of Soon-Ja in the film
Minari
. This role made her the first South Korean actress to receive the Best Supporting Actress award in various international award-giving bodies including the Screen Actors Guild Awards, British Academy Film Awards, and the Academy Awards. She's also the first South Korean actress nominated for a Critics' Choice Movie Award under the same category. Talk about a highly impressive record that's hard to beat!
4. Noh Sang-Sun (Baek Isak)
Similar to Kim Min-Ha, Noh 'Steve' Sang-Sun doesn't exactly have a lot of acting jobs listed on his resume. However, his modelling portfolio is another story. Sang-Sun has graced the pages of Marie Claire and GQ Korea multiple times. He has also walked a number of runways for DKNY.
His character in Pachinko's career is definitely a lot less glamorous than his real-life career. But we're hoping this won't be the last we'll see Sang-Sun onscreen considering his impressive performance as Baek Isak.


5. Jin Ha (Baek Solomon)
Jin Ha's first K-drama role may be
Pachinko
but his previous works are actually more international-based. He's appeared in the FX limited series
Devs
with
Parks & Recreation
's Nick Offerman and
Scott Pilgrim Vs. The World
's Alison Pill, as well as the Broadway musical
Hamilton
with Lin-Manuel Miranda.
However, he was recently under fire when netizens discovered his old Tumblr blog containing photos of middle-aged and elderly women taken without consent. The photos were also posted along with sexually suggestive captions. The actor has since taken down the blog and apologised for its existence. He also deleted all his social media accounts following the incident.
We're not sure what to feel about the matter entirely (it falls into the many situations of 'to cancel versus not to cancel someone for their past actions' category which is a different conversation altogether) but right now, we sincerely hope he meant what he said about regretting his past actions.
What kind of roles are you excited to see the Pachinko cast in after this drama? Watch this space for the latest about this cast and more K-drama news in the future.
(Cover photo from: apple.com)
Comments, questions or feedback? Email us at [email protected].