Lee Jong-Suk is one of the most recognisable male leads in K-drama today. It's no wonder why his latest series Big Mouth (co-starring Girls' Generation's Lim Yoona), where he portrays a mediocre-lawyer-turned-swindler, caught the attention of viewers. And his rich acting portfolio is something definitely worth sifting through especially if you're in need of a series that surely won't disappoint. Below, five Lee Jong-Suk dramas on our must-watch list that you need to have on yours too.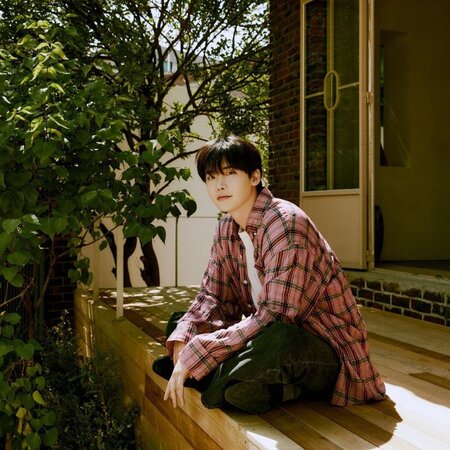 1. Big Mouth
This Lee Jong-Suk drama, which is his latest hit, sees him as Park Chang-Ho, a so-so lawyer whose poor reputation leads him to a life-threatening situation. After getting into an accident, his personality suddenly changes, eventually turning him into a notorious swindler.
Lee Jong-Suk is joined by his real-life close friend and Girls' Generation member Lim Yoona in the drama. Yoona plays Park Chang-Ho's feisty but loving wife, Go Mi-Ho.
Why you'll love it: Big Mouth has the perfect balance of romance, comedy, and suspense, leaving the audience craving for more at the end of every episode. The drama also provides smart commentary on crime and corruption in real-life.
Stream Big Mouth here.


2. Romance Is A Bonus Book
Cha Eun-Ho (Lee Jong Suk) is a talented writer. He is also the youngest chief editor in the publishing company he's working at. He meets Kang Dan-Yi (Lee Na-Young), a new hire in his department. Dan-Yi used to be a popular copywriter but due to some circumstances, her career took a turn. She was unable to find a new job until she got hired at Eun-Ho's company under false pretenses.
Why you'll love it: While this drama certainly takes a page out of countless romcom cliches early into the story, it develops depth as it progresses. It explores themes surrounding self-doubt and people's definition of success, making it relatable for anyone struggling to find a voice in their chosen careers.
Stream Romance Is A Bonus Book here.
3. While You Were Sleeping
This drama is about Jae-Chan (Lee Jong-Suk) and Hong-Joo (Bae Suzy), two strangers who met in their dreams. They don't know that the other person actually exists in real life, but they both realise that the 'cases' that happen in their dreams really occur in their waking life. Because of this, they decided to work together and try to solve the cases in an attempt to prevent them from happening in reality.
Why you'll love it: This drama's unique concept is definitely something intriguing. And while it has a strong crime-thriller element, it also has lighthearted comedic moments, as well as romantic arcs that give the drama the perfect balance.
Stream While You Were Sleeping here.


4. W: Two World Apart
This one's another fantasy drama starring Lee Jong-Suk to add to your watchlist. The actor plays a webtoon character named Kang Chul. Kang Chul's happy childhood turned tragic when his family was murdered and he was accused of the crime. He vowed to find the real killer and take revenge. Fast forward to a decade later and Kang Chul ends up as a multimillionaire who set up Project W, a TV program meant to find the culprit behind his family's fate. However, things take a weird turn when he meets Oh Yeon-Joo (Han Hyo-Joo), the daughter of his webtoon's author.
Why you'll love it: Don't we all wonder what will happen if we meet our favourite fictional characters? This drama gives us a glimpse of that, making it a fun and immersive experience. Plus, it has lots of intriguing hooks. How can Yeon-Joo and Kang Chul get together if one's from the webtoon universe and one's from the real world? You'll have to watch it to find out.
Stream W: Two Worlds Apart here.
5. Pinocchio
This drama stars Lee Jong-Suk as Dal-Po and Park Shin-Hye as In-Ha. Because of a series of events during their childhood, the two are raised together like family. However, as they grow older, Dal-Po realises that he's starting to develop feelings for In-Ha. In-Ha, on the other hand, has Pinocchio Syndrome, which causes her to hiccup everytime she lies. Due to certain circumstances, both Dal-Po and In-Ha try to pursue a career in news reporting.
Why you'll love it: This drama is generally well-written and has a good theme centred on truths and lies. The characters are also very compelling, making you feel for each of them and find something relatable in each of them. Interestingly enough, the drama is already so good that it can stand alone even without the romance arc, but if you're here for that, then consider it a bonus!
Stream Pinocchio here.
Comments, questions or feedback? Email us at [email protected].