Kim So-Hyun (not to be confused with It's Okay Not To Be Okay's Kim Soo-Hyun) is a fantastic child-actress-turned-leading-lady who constantly wows audiences with her movie and TV performances. Her most recent role is Mok Sol-Hee in The Lovely Liar where she plays a woman who can sense if someone is lying. The drama continues to charm audiences weekly. But if it's not your cup of tea, there are other Kim So-Hyun movies and TV shows we recommend binging.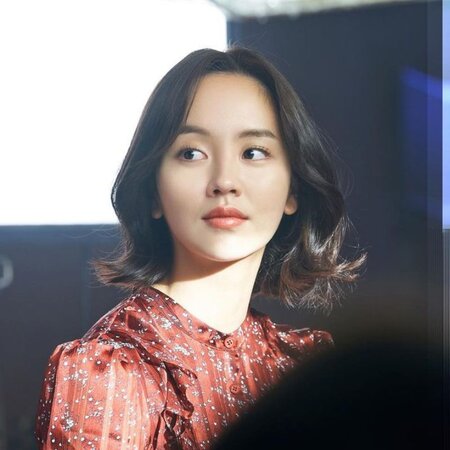 1. TV Show: Goblin/Guardian: The Great and Lonely God
Kim So-Hyun may not be the main lead of this
top-rated K-drama
but she was able to capture the viewers' hearts with her portrayal of the Queen. Even with just a handful of scenes, Kim So-Hyun was able to portray how torn the Queen was in choosing between her brother Kim Shin (Gong Yoo) and her true love, the Emperor (Kim Min-Jae), knowing well that the two were being played as pawns by the Emperor's evil adviser Park Joong-Hun (Kim Byung-Chul). The Queen was memorable for her honourable sacrifice, which became one of the centres of Kim Shin's anguish in the modern timeline.
Why you'll like it: Despite receiving several criticisms about the age gap of its main characters, Goblin is still undeniably one of the best K-dramas to date with its storytelling, cinematography, and lore. It's a highly-rated K-drama for a reason and Kim So-Hyun's performance is one of its most notable aspects.
Watch Goblin here.


2. TV Show: The Tale Of Nokdu
Asian dramas usually use a gender-bend narrative with the women pretending to be the opposite sex. However,
The Tale Of Nokdu
puts a spin on this usual trope and puts its male lead in the position of pretending to be a woman. It stars Jang Dong-Yoon as the titular Nokdu who transforms into Lady Kim Nok-Soon to enter a widow's village to find the assassin who attacked his family. He later meets Dong Dong-Joo (Kim So-Hyun), a courtesan-in-training who dreams of living a better life beyond the village.
Why you'll like it: If you're a fan of historical K-dramas, you'll surely love The Tale Of Nokdu. It combines romance, action, political commentary, and comedy, and the charming main leads deliver fantastic performances that take the audience along for an adventurous ride.
Watch The Tale Of Nokdu here.
3. TV Show: Love Alarm
Love Alarm
is about Kim So-Hyun who plays Kim Jo-Jo, a high schooler who seems cheery on the outside but is actually dealing with her family's dark past. One of her schoolmates, Lee Hye-Young (Jung Ga-Rim), likes her. Meanwhile, Lee Hye-Young's best friend Hwang Sun-Oh (Song Kang) wants to know if Hye-Young really likes Kim Jo-Jo so Sun-Oh tries to pursue her. The three of them get caught in a love triangle made even worse by Joalarm, an app that tells you if someone within a 10-metre radius likes you but doesn't give you any clues about who they are.
Why you'll like it: If you like TV shows that are funny, a little bit cheesy, and feature an attractive main cast, this is the show to tune into. The plot also matures as it goes along, leading to an exciting conclusion in Season 2 (no spoilers, though!).
Watch Love Alarm here.


4. Movie: The Last Princess
This semi-biopic starring
Crash Landing On You
's
Son Ye-Jin
is about Princess Deokhye, Korea's last princess. It recounts the princess' journey as a captive during the Japanese's rule over Korea and covers events from her youth to the last days of her life. Kim So-Hyun played the teenage version of the character.
Why you'll like it: The pressure of playing the younger version of Son Ye-Jin must've been tough since Ye-Jin is known as South Korea's melodrama queen, but Kim So-Hyun's delivery proved she could do any role justice. The two actresses portrayed Princess Deokhye's hardships with a mindful yet compelling performance.
Watch The Last Princess here.
5. Movie: Unforgettable
Unforgettable
is about an unmotivated radio DJ (Park Yong-Woo) who receives a letter from 23 years in the past. He recognises one of the names mentioned in the letter, which contains a story about five friends navigating through first loves and entering adulthood. Kim So-Hyun plays Soo-Ok, a member of the friend group the story is about. She has a health condition that makes it difficult for her to walk. Three of her friends are also secretly in love with her.
Why you'll like it: This coming-of-age story is heartwarming and might even leave you in tears. The beautiful cinematography makes up for its minor lapses in storytelling, with some scenes masterfully immersing the audience in the narrative.
Watch Unforgettable here.
Comments, questions or feedback? Email us at [email protected].