Love the idea of getting a tattoo but you just know you won't be able to handle the pain of the needle? Maybe you also can't commit to a design for a lifetime. Don't fret — you can still get your artistic self-expression fix. Here's why you should consider getting a Jagua tattoo.
What is a Jagua tattoo?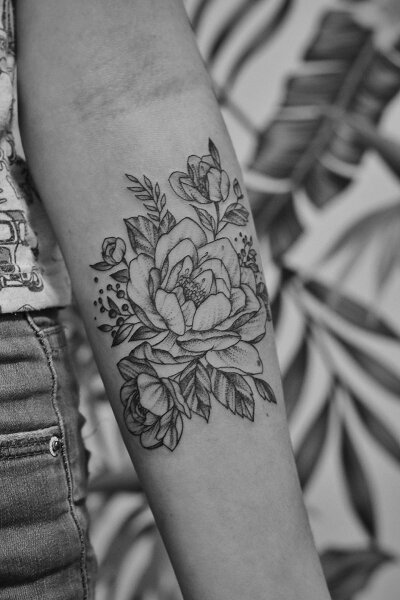 Jagua tattoos are done with an organic ink made from the Jagua fruit called Genipa Americana. It stains your skin with a beautiful blue-black hue that lasts for one to three weeks.
In contrast to permanent tattoos, Jagua tattoos do not penetrate the skin surface. In fact, it's been used by South American tribes to naturally decorate their skin and to serve as medicine in some cases. It's similar in terms of goal with henna, which uses a leaf-based ink that leaves a red stain on the skin, but the effect it imparts is different.
Since Jagua ink uses concentrated fruit juice, individuals who are allergic to tropical fruits and berries cannot get Jagua tattoos. It's also not recommended if you suffer from eczema.
Now that you know exactly what you're getting with a Jagua tattoo, read on to discover the Singapore-based artists that specialise in the temporary body art.
1. Henndrawn
Henndrawn's founder See Min is the pioneer Jagua tattoo artist in Singapore. She specialises in Renaissance art and flower patterns. She can also do hyper-realistic pieces and pop culture designs. See Min also offers workshops and event bookings, so you can get her to make your event more memorable.
Address: 164 Gangsa Road, Singapore 670164
You can book a slot for her workshops here.
2. Jynk Ink
Want a truly unique piece? Jen of Jynk Ink is the Jagua tattoo artisan to go to. Her drawing style ranges from botanical illustrations to flowy linework and freestyle drawings, showcasing her experience as an illustrator and animator.
Address: 183 Jalan Pelikat, #B1-15 The Promenade, Singapore 537643
Book your private appointment here.
3. The Little Jotter
Want to have the option of coloured ink? This freehand Jagua tattoo artisan plays around with brown, red, maroon, and dark green ink colours in addition to Jagua.
Book your appointment by sending her a DM on Instagram.
4. inkperfect.co
Don't have the time for a private session? Inkperfect.co makes Jagua ink tattoo stickers, both ready-made and custom, that you can just slap onto your skin. The tattoo will "develop" over the next 24 hours and darken into a more opaque hue.
You can shop for Jagua tattoo stickers here.
5. Cyann
Cyann calls herself a multidisciplinary artist who does Jagua tattoos, oil and watercolour painting, and graphic design. She offers private appointments at her Chinatown studio and accepts corporate/private events for her Jagua services.
Book an appointment here.
6. Tea_and_gasoline.co
Tristy of @tea_and_gasoline.co has an eclectic portfolio of Jagua art designs that can inspire your temporary body art. Oriental style? Hyperrealist? Line work? She can do it all.
Address: Various locations
Book an appointment by sending her a message on Instagram.
7. Ink+ Jagua Tattoo Studio
This home-based Jagua tattoo studio in Sembawang is run by two artists, @char_gua and @moonjagua. Their tattoo portfolio runs the gamut of anime-inspired designs and memes. So if you want a conversation-starting piece, this studio is the one to go to.
Book your appointment by sending them a DM on Instagram following their booking template.
(Cover photo from: @jynk_ink)
Here's how you can take care of your new tattoo.
Comments, questions or feedback? Email us at [email protected].