Sustainability — along with diversity and inclusivity — is one of the overarching themes of our editorial calendar. But what does sustainability mean to brands and consumers?

"Recyclable," "fair trade," "organic"— these are common sustainability claims by more and more products sold around the globe. And they do seem more important than ever as we remember and celebrate the 50th anniversary of Earth Day, an annual event meant to show support for environmental protection. A sustainable product could mean that it's sourced or produced responsibly, along with a myriad of other eco-friendly attributes. Closer to home, many
Southeast Asian designers
are already disrupting the fashion industry with their sustainability ethos.
Sustainability for consumers
Driven by increasingly discerning new consumers, the sustainability phenomenon is gaining momentum. A Nielsen survey notes: "In a recent global online survey, a whopping 81 per cent of global respondents feel strongly that companies should help improve the environment. This passion for corporate responsibility is shared across gender lines and generations. Millennials, Gen Z and Gen X are the most supportive, but their older counterparts aren't far behind." An Accenture survey of 6,000 consumers in 11 countries across North America, Europe and Asia shows that while consumers remain primarily focused on quality and price, 83 per cent believe it's important or extremely important for companies to design products that are meant to be reused or recycled.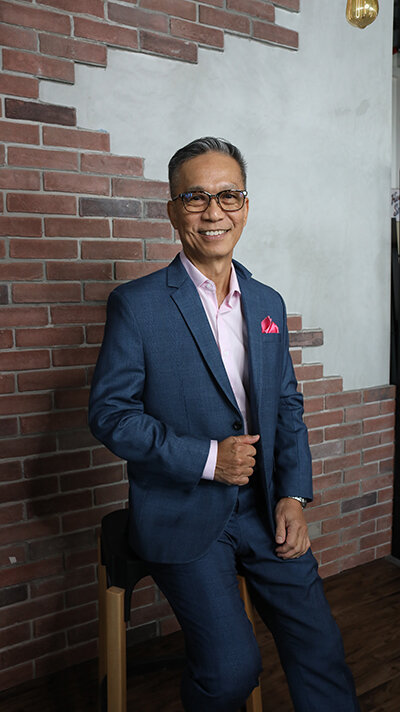 Empirically, my beauty-junkie spouse supports Hada Labo, a Japanese beauty brand who's a pioneer of eco-friendly refillable pouches. My son in his 20s is a fan of Dr. Bronner's, a natural soap brand that espouses regenerative organic agriculture, eco-packaging innovations — 100 per cent post-consumer recycled cylinder bottles and paper labels — and footprint reduction. To assuage my guilty pleasure of three convenient cups of coffee a day, I gladly suffer the inconvenience — albeit with a lot of help from my wife — of storing used Nespresso capsules and diligently returning them to the store where the used grounds are sent as compost to a local urban vertical farm and the recycled aluminium is given a second life.
However, there are also many studies that indicate that while many consumers support saving the Earth, such intentions do not necessarily translate fully into actions. Brands and marketers are facing a conundrum on how to address this "intention-action" gap. The holy grail is creating products at a price point consumers expect and are also sustainable. In short, to find the optimal pain-gain threshold — the point where consumers are willing to be inconvenienced or are prepared to pay a higher price for the incremental environmental benefits. Even if brands find the solution, how do they market this concept?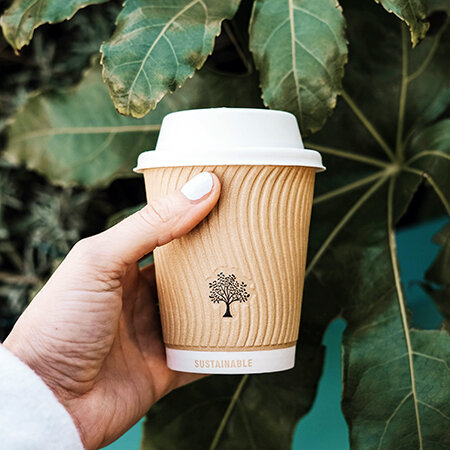 Harvard Business Review's "The Elusive Green Consumer"
provides valuable insights into how brands must decide whether to "talk to the heart or the brain" and be able to balance emotional levers and rational arguments. On emotional appeal, consumers are more likely to engage when they derive positive feelings from doing so. The study also indicates that promoting moderate amounts of guilt, sadness or fear is more effective than trying to elicit an overly strong reaction. In the case of a rational appeal, marketing messages that focus on local impacts and local reference points are particularly effective. In addition, messages that bear concrete effects of sustainable consumption behaviour — for example, let consumers know how much less trash will be dumped for every upcycled accessory they buy from the company or how many thousands of trees can be saved by buying recycled products — yield better outcomes.
Sustainability for brands
There's no doubt sustainability will be the hot topic for brands this decade. Let's hear from some representatives and industry experts —
Natalie Goh
, Marketing Manager, Hair Care Category of Unilever (Malaysia) Holdings Sdn. Bhd. ("UM");
Yang Kean Hye
, General Manager, Asia Pacific Brand & Singapore of The Body Shop ("TBS");
Semun Ho
, CEO of Textile and Fashion Federation of Singapore ("TaFF");
Helen Duce
, Founder of Green Ocean Group ("GOG"), a sustainable business consultancy — on how sustainability and profitability can co-exist while the search of the pain-gain limits of consumers continues.
What does it mean to be a sustainable business?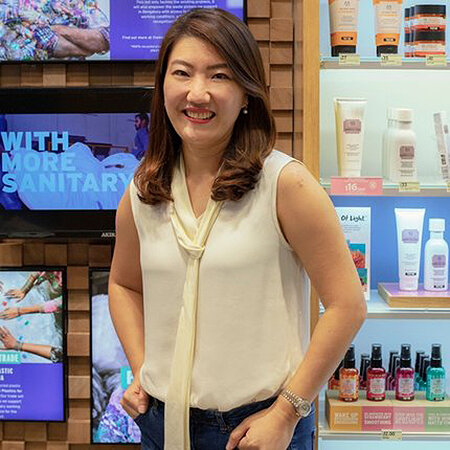 TBS
: We were proudly B Corp™ certified last September 2019, joining a global community of businesses demonstrating their commitment to sustainable business. Being B Corp™ certified means we meet the highest standards of verified social and environmental performance, public transparency, and legal accountability to balance profit and purpose. As part of the certification, The Body Shop has changed its governing status so that the company exists and is bound to deliver a commitment to the triple bottom line — which benefits the people and the planet, not just shareholders.
Why should brands embrace sustainability?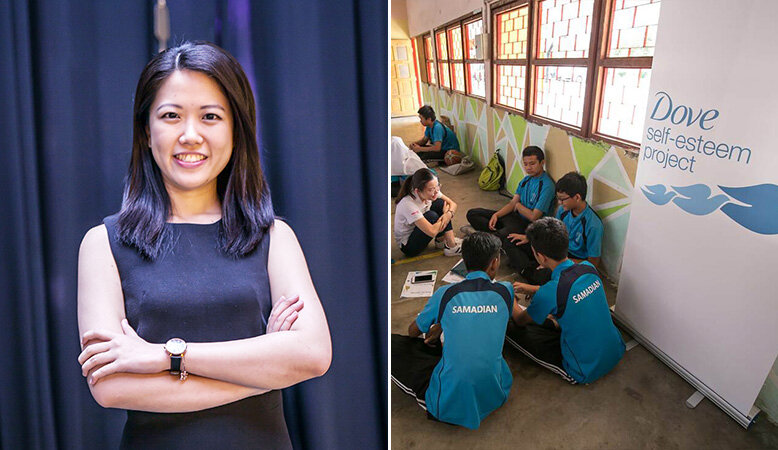 UM
: Our leading brands that have activated sustainability and purpose-driven strategies, such as Dove, Lifebuoy, Vaseline, etc. see faster growth than the rest of the business. We will continue to scale up current sustainability programmes that our brands drive and activate strong 'purpose'-driven brands that drive sustainable and long term growth.
TBS
: Like what our founder Dame Anita Roddick believes, we should always champion the use of business as a force for good. Hence, rather than relying on government policies, we should take the initiative to be role models and show responsibility for our environment, make wise decisions and do our part to ensure that future generations will get to see and experience the beauty of Mother Nature.
What are your company's initiatives on sustainability, and what does it mean to the new consumers? TBS
: It means they can start to take baby steps to play their part in protecting our environment. Be it bringing their own shopping bag as part of our Kick the Bag initiative or participating in our Return.Recycle.Repeat campaign by recycling their cleaned beauty empties with us.
How do you measure and account for sustainability? UM:
Unilever's Sustainable Living Plan (USLP) has been around since 2010. As we grow our business in Malaysia, we have three major goals set in place: improving health and well-being, reducing environmental impact by half, and enhancing the livelihoods of people. For example, we have launched Dove Self Esteem Project (DSEP), in close partnership with Women:Girls and World Association of Girl Guide and Girl Scouts (WAGGS) where we have reached out to more than 50,000 students in its pilot year to build awareness amongst the young generation on positive body image, improving their body confidence, and ultimately build their self-esteem as they mature into adulthood.
TBS
: Globally, we give our products and product categories an environmental score based on how easily they biodegrade and how the ingredients are made or sourced. Working closely with our suppliers, we achieved this progress by promoting sustainable ingredients and those created using 'green chemistry' (processes that reduce the use or production of chemicals that damage the environment). This is closely linked with our expanding Community Trade programme and increasing the number of ingredients of natural origin that we source. We also target to buy 250 tonnes of recyclable plastic, which is the rough equivalent of three million bottles, from our Community Trade partner by the end of this year. In Singapore, we have restarted our Return.Repeat.Recycle campaign last October and aim to collect a total of 62,000 plastic empties by the end of 2020!
What's the industry's take on sustainability? TaFF
: In recent years, sustainability has become a buzzword that has turned a few heads. Fashion is, unfortunately, the second largest polluting industry in the world, producing 10 per cent of global
carbon emissions
and consuming the second-highest amount of the world's water supply. In Singapore, statistics from the National Environment Agency (NEA) show that fashion waste such as textile and leather (205,800 tonnes) takes up 6.71 per cent of the overall landfill in the country. And only 6 per cent of fashion waste (14,000 tonnes) is being recycled.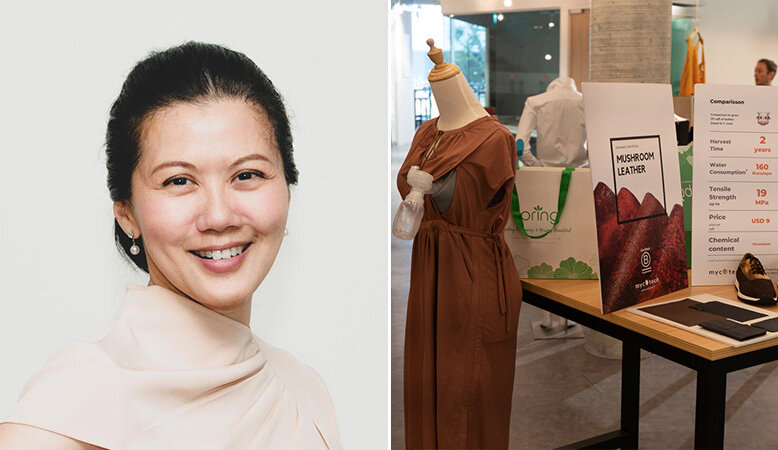 Sustainability is, therefore, one of our three key focus areas. TaFF has started raising greater awareness of sustainability with programmes such as The Bridge Fashion Incubator (TBFI). We have also partnered with environmentally oriented companies such as Lenzing, a company that produces wood-based viscose fibres in a manner less harmful to the environment. There is still inadequate economic and social investment made into policies, investigations, capabilities, development, and standards. In addition, sustainability is a complex web: every decision made on design, material, production and supply chain has an impact that may not be immediately obvious to its users and decision-makers. The idea of total sustainability can be a labyrinth that needs to be navigated carefully. Nonetheless, we all have a choice: do nothing, or start here and now.
Sustainability budgets — keep or cull in a global crisis? GOG
: In this unprecedented time of global turmoil, brand leaders are making difficult choices about which budgets to keep and which to cull. This may be our first big test of what makes a sustainability strategy truly 'sustainable'. For some, sustainability budgets have been early casualties of 'keep/cull' decisions. But for others who took the decision to invest beyond PR and embrace sustainability as a top-down business strategy, we see early signs that authentic leadership is a game-changer.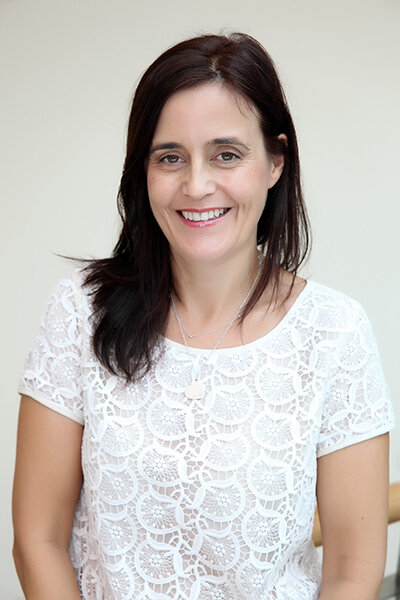 Companies like
Apple
, which embraced a lower-carbon 'digital' shift before the crisis, have adapted more readily to a virtual workplace. Brands like
Patagonia
with a fully embedded social policy are leading authentically with a people-first mindset. This is already catching the attention of social influencers, who have been quick to applaud the actions of CEOs like
Marriott
's Arne Sorensen for walking the talk. Of course, it's too early to say if this recognition for social impact will translate into brand loyalty. As we emerge from this time of social introspection, all eyes are on younger consumers whose futures are being shaped by the response to this crisis. It's clear that brands with authentic sustainability strategies will have the best stories to tell.
Comments, questions or feedback? Email us at [email protected].