Want to enjoy your beauty regimen without feeling guilty about how it can negatively affect the environment? There are a lot of ways we can make our beauty choices more friendly for our planet. It doesn't have to be a big, drastic lifestyle change. We can start being sustainable beauty consumers through small steps — from being discerning of the products we use to supporting earth-loving initiatives hosted by our fave beauty brands like the Herbal Essences X Watsons Singapore Forests For Good campaign.
If we can do our bit to reduce the environmental impact of our cosmetics products now, we're already doing Mother Nature and the future generations a big favour. Want to know how to be a more sustainable beauty consumer? Read on for some tried-and-tested tips you can easily start doing today.
Support beauty brands' sustainability initiatives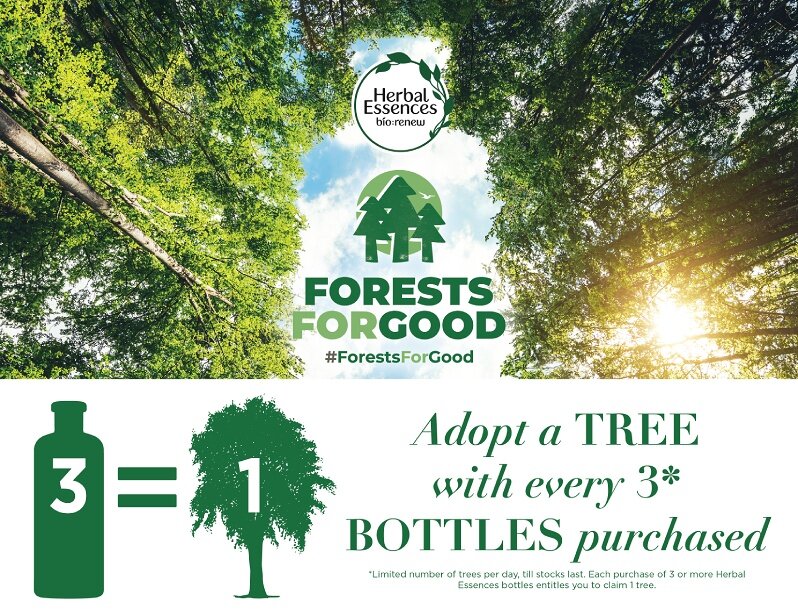 Supporting brands' sustainability initiatives is one way you can become a more sustainable beauty consumer. Consider participating in these brands' environmental projects like tree planting programs.
This year, Herbal Essences wants to be part of your sustainability journey and do more for the environment. The haircare brand is teaming up with Watsons Singapore for the Forests For Good campaign, where you can adopt a tree with every purchase of three Herbal Essences products.
The Forests For Good campaign was an incredible success in neighbouring countries like the Philippines, where more than 5,000 trees were planted during the campaign — that's equal to 75,000 carbon dioxide molecules removed from the atmosphere. If you're living in Singapore, you can now be part of the movement too! Participation in the Herbal Essences Forests For Good Singapore campaign will help the brand plant more trees in ASEAN countries.
How to plant a tree with Herbal Essences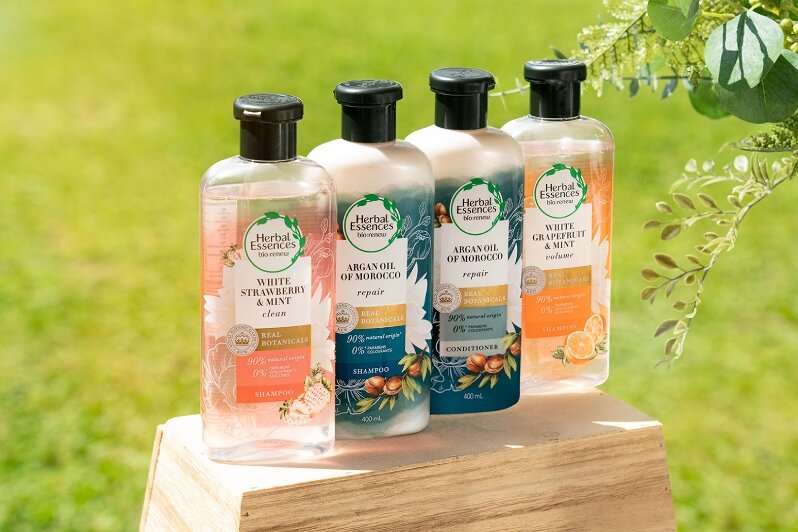 Want to know how you can support Herbal Essences' tree planting initiative? All you need is to follow the steps below.
Step 1: Purchase three bottles of any Herbal Essences bio:renew products from any Watsons Singapore store or its website to have one tree planted on your behalf.* You can adopt as many trees as you want! You just need to buy at least three bottles within a single receipt purchase.
Step 2: After purchasing your Herbal Essences products, scan the QR code at the product display to be directed to the redemption page. You will receive a unique code and link to the Forests For Good site.
Step 3: Click the link and enter your code to adopt your tree, name it, and even track its growth.
Choose products with reusable packaging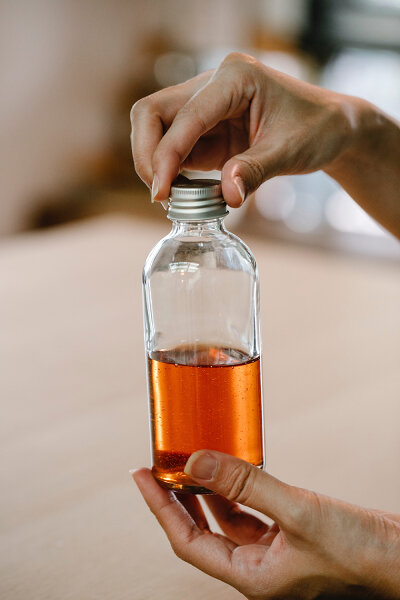 Here's one more way you can become a more sustainable beauty consumer: opt to buy beauty products with packaging that can be repurposed past its lifespan as a container. Glass packaging, for example, can be used as vases or chic containers for little knickknacks.
You can also support products that use sustainably made plastic packaging. These plastic packaging are typically made from post-consumer plastics, so these are already recycled and living their second life. P.S. The shampoo bottles used for the Herbal Essences bio:renew range are made of 25% post-consumer recycled plastic, so they're both kind to your hair and the environment.
You may also opt for zero-waste beauty products. These don't come in any plastic or foil packaging that you'll end up throwing away. Instead, these usually come in recyclable and biodegradable paper to keep it protected while in transit from the shop to your home.
These are just three ways you can be a more sustainable beauty consumer. Of course, there are a lot more we can do but taking these small baby steps now can have a big impact on Mother Earth in the long run.
Plant a tree today! Head over to Watsons Singapore to buy a trio of the Herbal Essences bio:renew products.
Be a plant parent today — the first 50 registrants who submit a sustainability pledge through the form below will be able to adopt a tree!
Comments, questions or feedback? Email us at [email protected].