Can't wait to unwind during the weekend? We get you. But before you log off from your devices and retreat to your safe haven, check out our curated guide to this weekend's (24 - 26 March 2023) most buzz-worthy events and happenings in Singapore that are worth a spot on your calendar — from elevating your makeup and fragrance game at the YSL Beauty LIBRE pop-up to enjoying a smorgasbord of food and drinks at Raikan Cahaya Ramadan 2023.
25 - 26 Mar: Make friends with felines at the Singapore Cat Festival 2023
Put your paws up as the Singapore Cat Festival is back this year! Designed to celebrate the local cat community and promote responsible cat ownership, the event will host over 50 curated brands and stalls for cat lovers to shop for essentials for their cats and exchange cat care tips.
If you're an aspiring cat owner, the Cat Welfare Society, SPCA Singapore and Purely Adoptions will be hosting adoption drives at the festival as well to help their feline friends find their forever homes.
The details: The Singapore Cat Festival 2023 will be held at Great World, Level 1 Atrium & Office Lobby, from 25 to 26 March 2023. The festival will be open daily from 11AM to 9PM. Admission is free.
Till 26 Mar: Get your glam on at the YSL Beauty Libre pop-up
If you're an avid follower of #PerfumeTok, chances are that you've come across YSL Beauty's Libre fragrance. The genderless fragrance is housed in a sleek, gold-hued bottle and exudes a "liberating" feeling (Libre means "free" in French) with its notes of blackcurrant, lavender, jasmine, vanilla and more.

Catch a whiff of this sexy scent — and discover new lippies and face base essentials to complete your look — at the YSL Beauty Libre pop-up located outside of ION Orchard. Check out the new matte lippies in The Slim Vibing Nudes collection and experience a mini makeover at one of the booths situated within the pop-up. The best part? You can also personalise your favourite YSL products with a UV print of your choice with the purchase of selected YSL Beauty products.
The details: The YSL Beauty Libre pop-up will be open till 26 March 2023. Find it at Level 1 (Outdoor) of ION Orchard, 2 Orchard Turn, S 238801.
Till 31 Mar: Check out 'The Mandalorian'-inspired activations at Funan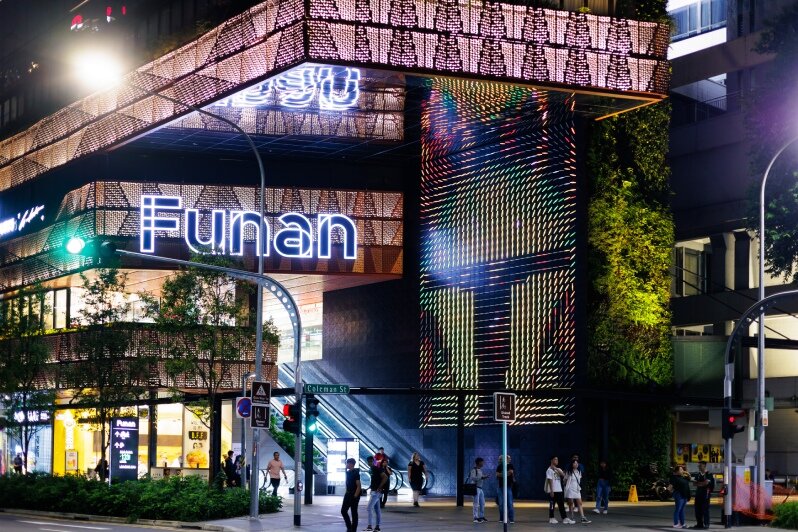 Star Wars fans, make your way to Funan this weekend to catch its 13-metre-high Kinetic Wall, which will display a special video showcase of The Mandalorian. Head to Underground Pedestrian Link at Basement 2 too to check out the 'This is the Way' art installation featuring elements of the series by homegrown artist Zul Othman (ZERO) and pick up Star Wars merchandise at the Action City Visual Pop-up.
The details: 'The Mandolorian'-inspired activations at Funan will be available until 31 March 2023. Funan is located at 107 North Bridge Rd, S 179105. Admission is free. Learn more here.
Till 16 Apr: Pop by Kampong Glam's Raikan Cahaya Ramadan 2023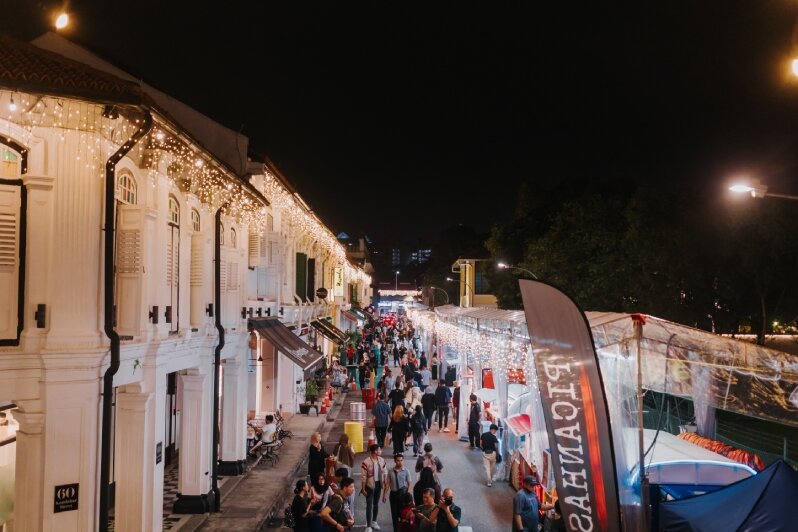 Haven't had the chance to hit up Ramadan bazaars yet? Be sure to visit Kampong Glam's Raikan Cahaya Ramadan, a month-long bazaar featuring spectacular light displays, performances, a 10-day charity drive and over 80 food stalls. You can also look forward to checking out over 20 retail booths helmed by independent artists for a variety of traditional and modern collectibles and clothes.
The details: The Raikan Cahaya Ramadan bazaar is located at Kampong Glam, 241 Beach Road, S 189753. will be available till 16 April 2023. Admission is free.
Visit & Other Stories' new boutique at Raffles City Shopping Centre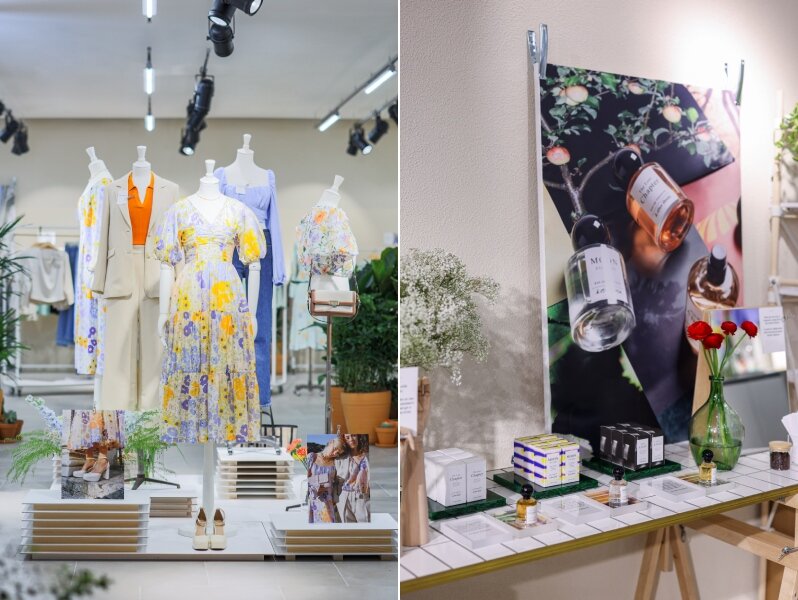 From Stockholm to Singapore: H&M's sister brand & Other Stories has opened its second Southeast Asia store, found at Raffles City Shopping Centre. To celebrate its launch, the brand has also partnered with local artist duo RIPPLE ROOT to spotlight the latter's hand-painted works, which are on display at the store-front windows.
The details: & Other Stories' latest store is located at Raffles City Shopping Centre, #01-02/02A, 252 North Bridge Road, S 179103. The store is open daily from 10AM to 10PM. Contact 6019 0028 for more details.




Till 9 Apr: Admire cherry blossoms and get up close with Pokémon at Gardens by the Bay
Stop and smell the cherry blossoms: Gardens by the Bay has unveiled its latest floral display at Flower Dome, which revolves around the theme of travel and showcases different interpretations of the sakura. Enjoy a variety of Japanese-themed events such as ikebana workshops, a traditional tea ceremony, mochi pounding, and folk dance and musical performances, organised in partnership with the Embassy of Japan in Singapore's Japan Creative Centre.
Other highlights that you musn't miss? Spot adorable Pokémon including Snorlax, Squirtle and Charmander within the space. Plus, meet and greet with Sakura Afro Pikachu on 18 March 2023 from 1PM and 1:30PM. You can also catch Pikachu on 19 March 2023 from 10AM and 10:30AM, and 1PM and 1:30PM at Flower Dome. Sneak a peek at the adorable Pikachu Dance too outside of Flower Dome on 18 March at 11AM and 2PM.
The details: Gardens by the Bay's sakura floral display is located at Flower Dome and will be available till 9 April 2023, from 9AM to 9PM daily. Ticket prices start at SGD8 for kids and seniors and SGD12 for adults. Get yours here.
Till 27 Mar: Visit Bottega Veneta's inflatable bouncy pop-up
Has the Bottega Veneta Casette bag been on your designer bag wishlist for the longest time? If you answered yes, it's time you made your way downtown as the luxury brand has opened a giant inflatable bouncy pop-up inspired by the bag outside of ION Orchard shopping mall. Snap your best fashion selfies there and work your wallet by shopping the brand's popular Cassette bags and their latest Summer 2023 collection. Be sure to drop by before the pop-up heads to its next stop, Thailand.
The details: Bottega Veneta's inflatable pop-up is located at the ION Orchard Outdoor Atrium. It will be available from 11AM to 10PM daily till 27 March 2023. Admission is free.
Till 30 March: Visit the "Nature of Art" exhibition at The Fullerton Hotel

Does being in nature inspire you? If you answered yes, don't forget to check out Kazakhstan-born, Singaporean artist Inessa Kalabekova's solo exhibition, "Nature of Art", which explores the sights and secret corners of Singapore's parks and gardens. The exhibition will feature 18 paintings that showcase Inessa's emotional journey between her internal self and the nature of life.
The details: The "Nature of Art" exhibition will be open till 30 March 2023 at East Garden Gallery, The Fullerton Hotel Singapore, 1 Fullerton Square, S 049178. Admission is free.


Till 30 Apr: Check out the Maison Margiela x Gentle Monster pop-up at Marina Bay Sands
South Korean-born eyewear brand Gentle Monster has staged a pop-up at its Marina Bay Sands boutique to celebrate the arrival of its collaboration collection with French luxury fashion house Maison Margiela.
The pop-up presents Gentle Monster's unique reinterpretation of Maison Margiela's signature elements, such as the black masks, loose thread and fabric details. P.S. Singapore is chosen as one of the seven cities in the world to showcase this highly anticipated collaboration between the two cult brands.
The details: The Maison Margiela x Gentle Monster pop-up is located at Marina Bay Sands, 2 Bayfront Avenue, #B2-103/104/105, S 018972. The pop-up will be available till 30 April 2023.
Visit 'Van Gogh: The Immersive Experience' at Resorts World Sentosa
Step into the universe of revered Dutch artist Vincent Van Gogh at this immersive exhibition that has finally landed on Singapore's shores. Located at Resorts World Sentosa, the exhibition is a "360-degree digital art experience" that will present more than 300 of Van Gogh's artworks in a multitude of mediums — think interactive installations, a VR (virtual reality) experiential journey, artwork displays and more that will give you a glimpse of his world.
Wrap up your journey at the thematic cafe space, which features an exclusive menu including Van Gogh-themed chocolates by Singaporean chef Janice Wong. You'll get to peruse an array of exclusive exhibition merchandise there as well.
The details: The 'Van Gogh: The Immersive Experience' exhibition is now open at Resorts World Sentosa, B1 Forum, 8 Sentosa Gateway, S 098269. The exhibition is open from 11AM to 8PM on Mondays, Wednesdays and Thursdays; from 10AM to 9PM on Fridays and Saturdays, and from 10AM to 7PM on Sundays. Tickets are priced at SGD15 for children and SGD24 for adults. Get your tickets here.


Till 30 Jul: Step into street culture at 'Sneakertopia'
Consider yourself a sneakerhead? This one's for you. The Sneakertopia: Step Into Street Culture exhibition is making its Asian debut at ArtScience Museum, which will showcase over 100 limited-edition sneakers and 70 artworks from both international and local creatives.
Featuring 10 colourful zones, the exhibition will take visitors on a creative journey through the world of sneakers and all its connected cultures. Highlights include Singapore-born singer JJ Lin's personal sneaker and artwork collection, a larger-than-life sneaker made from cardboard by French sculptor smoluk, and local creative Josiah Chua's BTS x McDonald's sneaker, which went viral in 2021. The exhibition also has a dedicated pop-up store for you to shop for new kicks, figurines and other lifestyle products to fuel your love for all things sneakers and streetwear.
The details: Sneakertopia will run till 30 July 2023. Tickets are priced from SGD14.70 per adult and includes entry to the MENTAL: Colours of Wellbeing exhibition. Get yours here.
Level up your Instagram game at 29ROOMS Asia
29ROOMS has made its international debut here in Singapore at Gardens by the Bay. Touted as the world's largest Instagrammable immersive event, it has 29 interactive spaces — ranging from artwork installations to 'sleep zones' — that are created in collaboration with artists, creators and the community.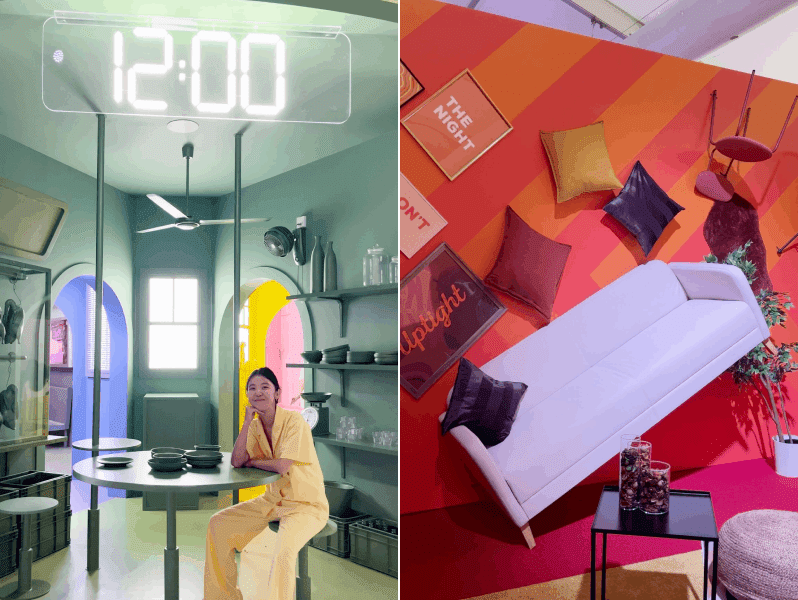 Perfume enthusiasts and fans of Billie Eilish will also get to catch a whiff of the singer's highly popular 'Eilish' fragrance, which makes its debut at 29ROOMS Asia's 'The Invisible Embrace' space. The best part? You'll be able to sample and purchase the fragrance too.
The details: 29ROOMS Asia is located at Gardens by the Bay, West Lawn. It opens on Friday, 10 February 2023, from Wednesdays to Sundays, till 16 April 2023. Tickets are priced at SGD44 per adult; SGD32 for students and children aged between 6 and 17, and SGD2 for children below the age of 5. Get your tickets here.
Broaden your senses at Joo Choo Lin's 'Dance in the Destruction Dance' exhibition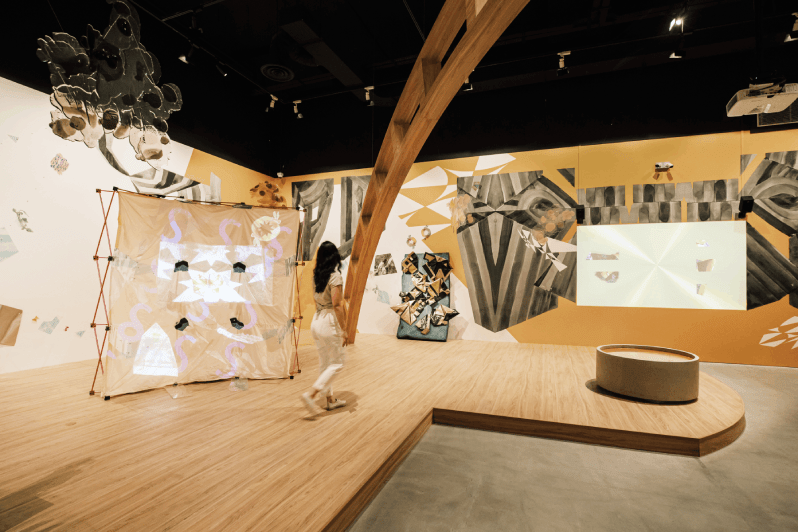 The Singapore Art Museum (SAM) has unveiled a new exhibition by artist Joo Choo Lin, which aims to bring us on a journey that "reimagines our perceptions of form, reality, and human consciousness" through everyday objects. The exhibition will be a multi-sensory experience, where it will feature an experimental use of object sculptures, video and performance. There will also be a 'slime pond' in the exhibit, where visitors will have the chance to toss their coins into a pool of slime and make a wish.
The details: The 'Dance in the Destruction Dance' exhibition is located at Gallery 2 of SAM at Tanjong Pagar Distripark. It will run till 16 April 2023. Admission is free for all visitors during the exhibition period.


Next, discover the 12 best restaurants in Singapore where you can satisfy your pasta cravings.
Comments, questions or feedback? Email us at [email protected].