TikTok has given birth to a lot of fashion aesthetics ever since it gained popularity. First, there's the E-girl, which takes inspiration from the '90s grunge and 2000s emo scenes. Next, there's the dreamy cottagecore, an ode to the simple rural lifestyle and flowy outfits. Now, there's the light and dark academia aesthetics with cosy knits reminiscent of how university professors are depicted in Hollywood movies. Think Dead Poet's Society, Jo from Little Women, and, to an extent, Harry Potter.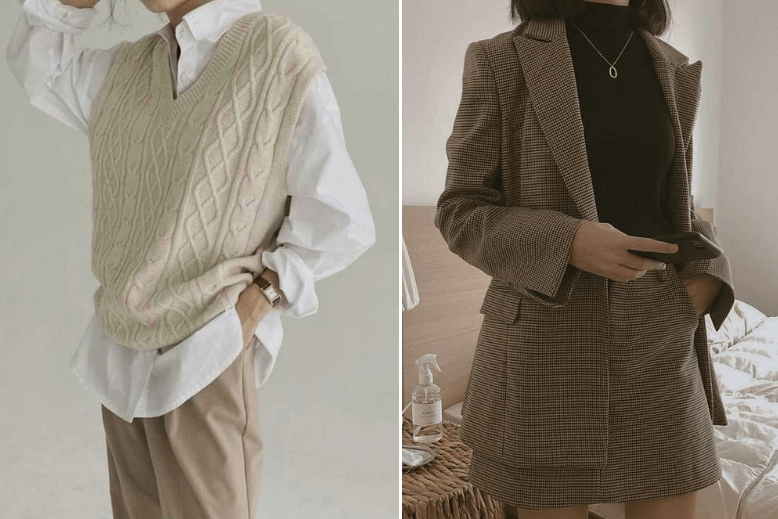 The so-called light and dark academia are both subcultures of the "academia" aesthetic, which "takes inspiration from the sophisticated environments of established educational institutions" or universities, according to L'Officiel USA. There are other subcultures, but these two are the most popular by far. The clothing pieces featured in this fashion subculture are Ivy League-inspired ensembles, largely because it celebrates and romanticises literature and the thirst for knowledge, according to i-D.
The academia aesthetic grew in popularity during the series of COVID lockdowns that made schools pivot to online learning, according to The New York Times. At a time when uncertainty was widespread, the dark academia aesthetic offered a nostalgic escape to a "simpler" time and lifestyle. The light academia aesthetic followed later on in the year, when people became more hopeful about society and school campuses reopening.
"Light" and "dark" pertain to the colour palettes that define these fashion subcultures. The calm and soft "energy" embodied by light academia revolves around cool-toned hues like creams, whites, and light browns. On the other hand, dark academia is its moodier, more chaotic sibling that prefers to wear blacks, greys, and dark brown hues. Where dark academia is about curling up indoors with a literary tome, light academia is about exploring life and finding happiness through outdoor excursions.
Ready to learn how to style the perfect outfits from these looks? Read on to find out how.
Tops: turtlenecks, sweaters, and long-sleeved blouses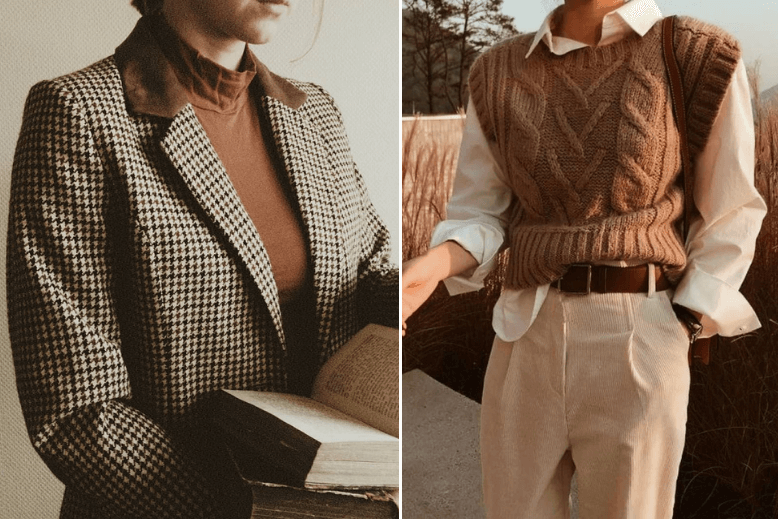 When it comes to acing the light and dark academia aesthetic, the tops you wear have a major role. The tops worn by academia enthusiasts are mainly turtlenecks, sweaters, and long-sleeved blouses. While layering these with other pieces like vests can be done, these are the staples to any outfit under this subculture. In our more humid area of the world, you can adapt this by choosing the same pieces but made with thinner fabrics.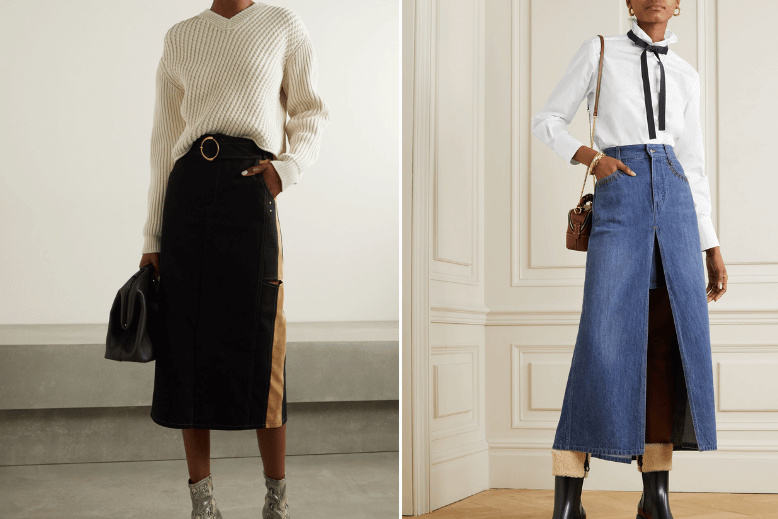 Check out the: Acne Studios cotton-blend sweater, a cosy top with a relaxed cut that suits most light and dark academia outfits since it can be worn on top of a crispy shirt or alone. For a more structured look, the Chloé's crisp cotton-poplin shirt has a slim fit you can neatly tuck into your trousers or skirt.
Bottoms: skirts and trousers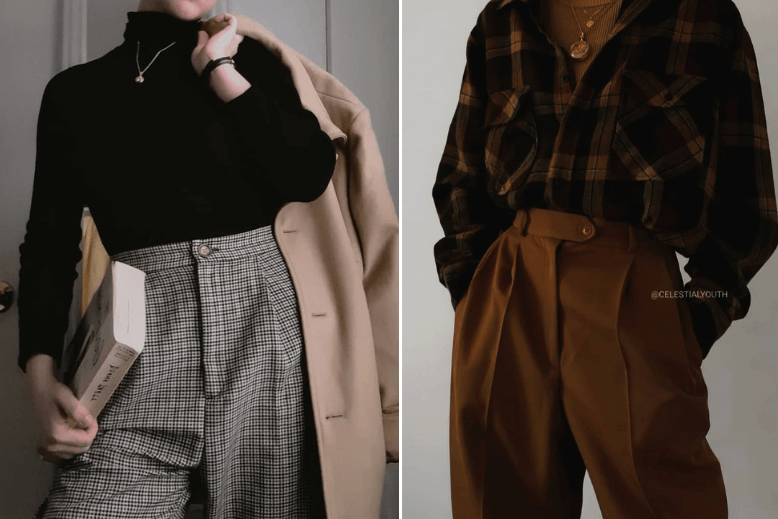 The academia fashion culture is very LGBTQ-friendly since the clothing allows for gender-neutral dressing. Plaid and solid coloured trousers are most commonly associated with this aesthetic but other options such as skirts and denim jeans can also be styled in this fashion.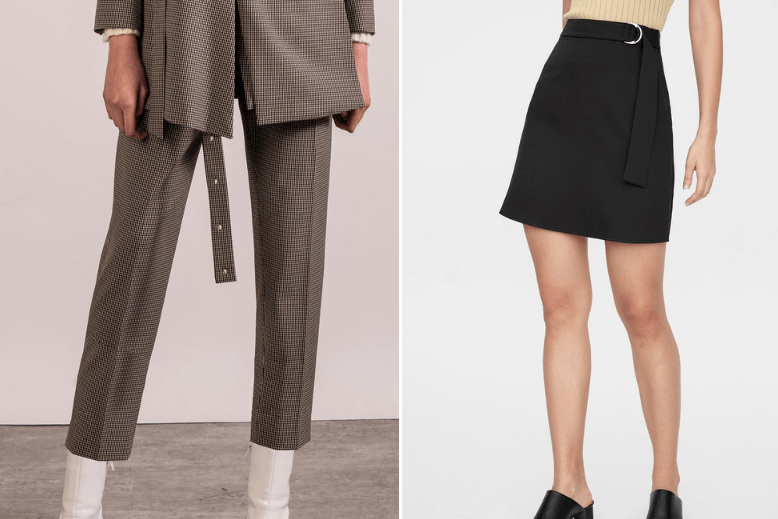 Check out the: Xinnatex New York Gingham Rayon Blend Belted Trousers, a classic pair of academia bottoms. You can also wear a high-waisted skirt, in a colour that suits light or dark academia, like this one from Pomelo.
Outerwear: tweed coats, blazers, and chunky cardigans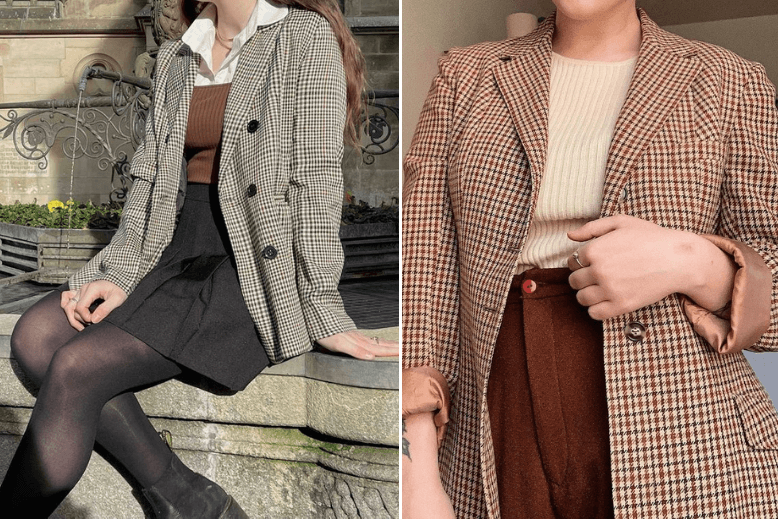 Light and dark academia outfits are very cosy if you think about it! Layering pieces and thick fabrics may remind of autumnal fashion, and it's exactly what this style asks for. Coats, blazers, and chunky cardigans may be optional in our case, but it certainly completes the look.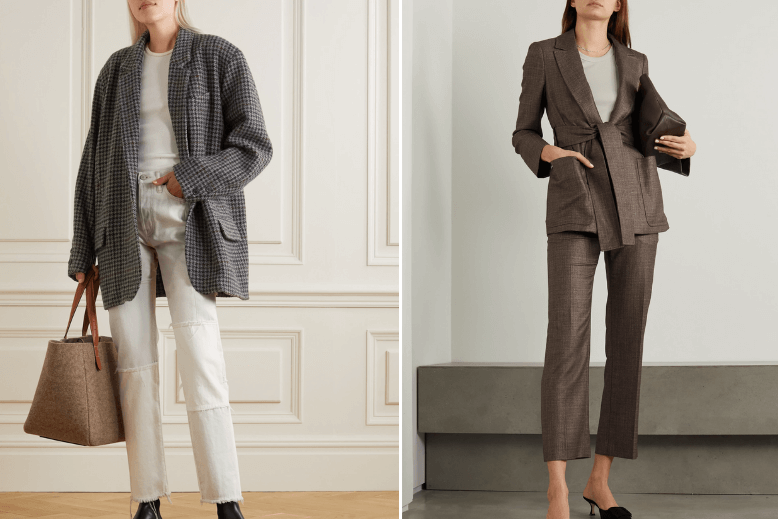 Check out the: Isabel Marant Étoile Kaito Blazer to inject some Parisian chicness to your outfit with the help of its sharp lapels and padded shoulders. If you want a more obvious body figure, this belted CASASOLA blazer shows off your waist while still keeping to the aesthetics' androgynous roots.
Shoes: Oxfords, loafers, or Mary Janes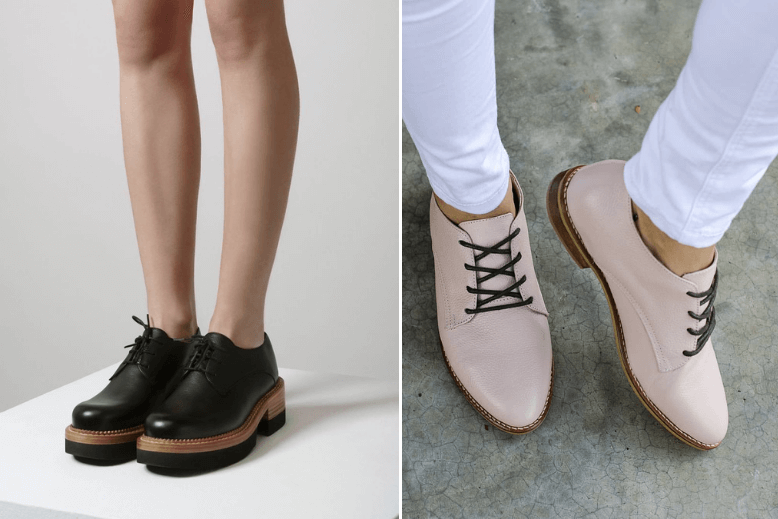 As for shoes, practical designs are a requirement for academia fashion. While classic and chunky Oxford shoes are most common, these can also be swapped for Doc Marten-style boots, loafers, and Mary Janes. Simple designs are preferred — you won't find any glitters or stilettos in these outfits.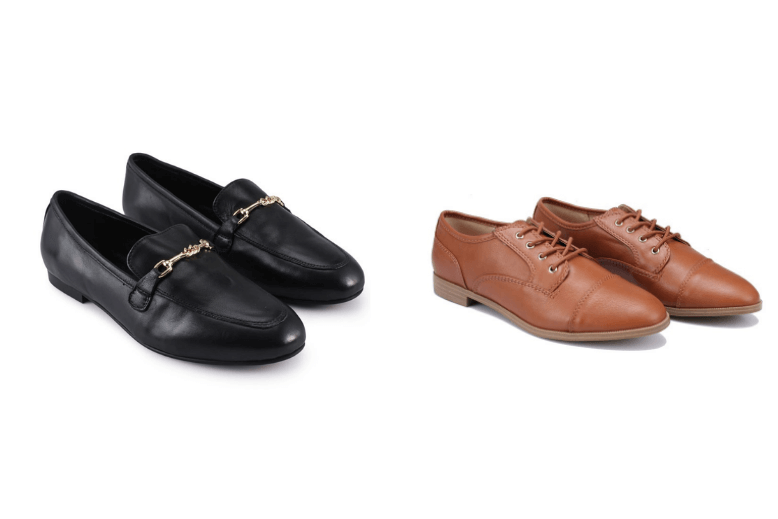 Check out the: Dorothy Perkins Liza Loafers for a casual dark academia outfit. For light academia lovers, the Call It Spring Katiie Smart Casual Shoes fit the bill perfectly.
Accessories: satchel bags and eyeglasses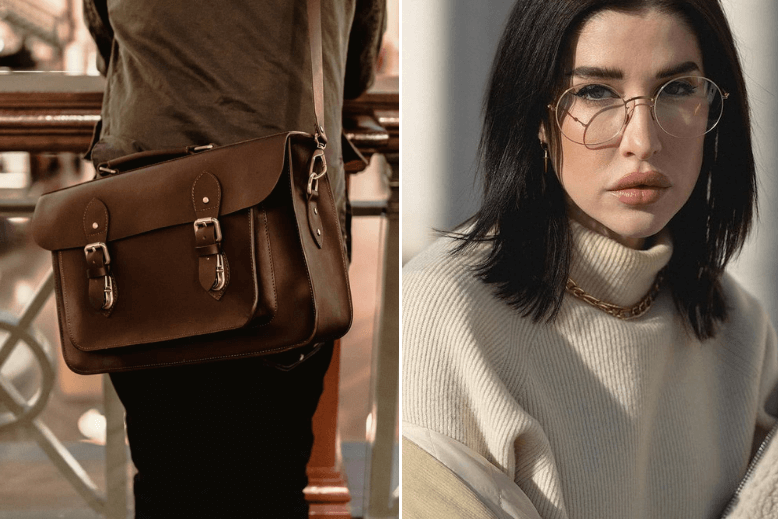 Light and dark academia fashion isn't complete without some smart-looking specs and a handy bag where you can "keep" your books. This goes back to the "thirst for learning" inspiration at the core of this fashion subculture.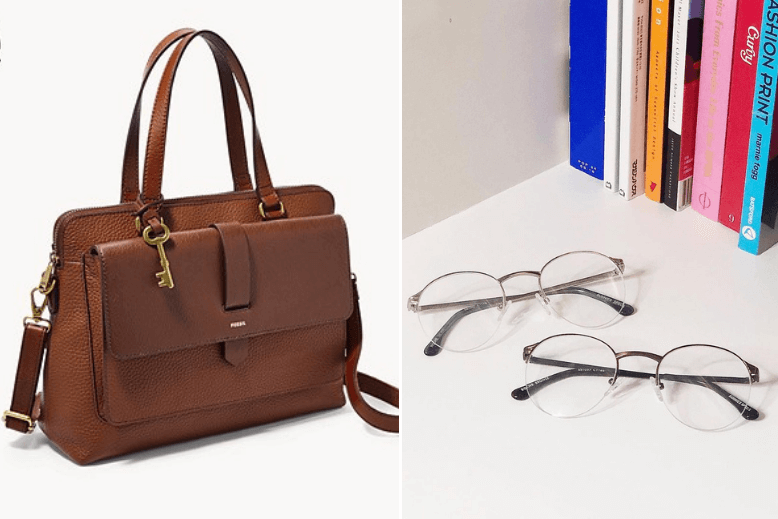 Check out the: Sunnies Studios Roche Eyeglasses, a new take on the classic round frames that's very popular in light and dark academia outfits. For satchel bags, the Fossil Kinley Satchel's brown leather material and Old English Brass hardware achieve the vintage feel of the academia social media aesthetic.
Now that you know more about the light and dark academia aesthetics, which one fits your style better?
(Cover photos from: @dark.academia.fashion and @light__academia)
Next, try your hand at making your own pinafore dress from scratch.
Comments, questions or feedback? Email us at [email protected].