This article was first published on 16 August 2022.
Ready to get a new tattoo? Or is it your first time getting inked? Regardless of your level of tattoo experience, you'd want to go with a reputable tattoo artist. You'd also want them to specialise in a technique that you're looking for.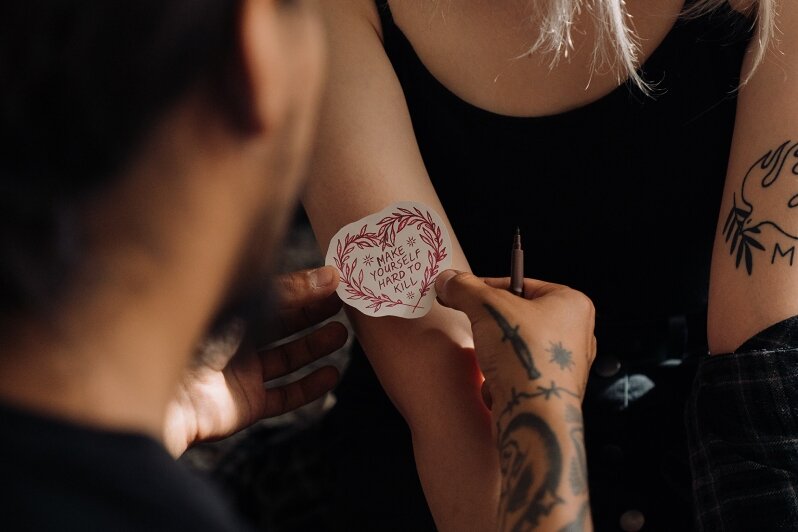 With tattoo culture continually growing in Singapore, there are more tattoo artists opening studios and offering their services to you. Curious to know who are the best tattoo artists in Singapore? Read on.
1. @iandamientattooer
Ian describes his tattoo style to be primarily ornamental and blackwork pieces, which are bold and eye-catching. If you like the look of daring, big tattoos then Ian's style is right up your alley.
Book your appointment by dropping him an email via [email protected]
2. @vinterdoodle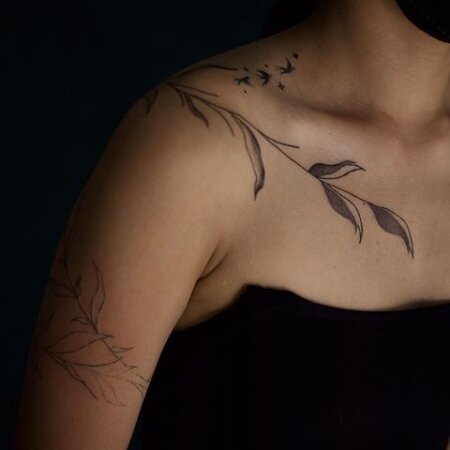 Kat doesn't have a strict style, but she does prefer to use the stick and poke technique which creates clean and fine tattoo lines. These are perfect for minimalist designs.
Book your appointment here.
3. @winnie_waiyin of Imagine Tattoo Studio
Hong Kong-born, Singapore-based tattoo artist Winnie describes her tattoo style as heavily inspired by Chinese paintings and calligraphy. Her works have a very dreamy, artistic characteristic and look like they've been lifted off a canvas and placed on your skin.
You can enquire or book an appointment by messaging her on Instagram.
4. @hello_tako
Victoria Woon, who goes by @hello_tako on Instagram, creates illustrative stick and poke tattoos. If you want a tattoo that has quirky, clean lines made with only black ink, then her style is definitely up your alley. P.S. She took up illustration at Parsons School of Design, so she can drum up pretty much anything.
Book your appointment here.
5. @crisis.mgt
Ash is a young self-taught, independent tattoo artist that injects a whimsical youthfulness in her designs. Her works are very playful, lighthearted, and charming. If you like quirky, character-like tattoos, she's your gal.
Book your appointment through the link in her Instagram bio.
6. @scarlettpokes of Black Dot Tattoos
If you want more artsy and colourful pieces, Scarlett's works will convince you to book her. Her style is very reminiscent of Disney and Studio Ghibli characters, which she's done before, but she also creates lovely flower and plant-inspired designs too.
Book your appointment here.
7. Alison Yen of Vagabond Ink
In the mood for very detailed, picturesque pieces? Yen of Vagabond Ink Studio specialises in these designs. She particularly enjoys the black & grey realism style.
Book your appointment here.
8. Ael Lim of Imagine Tattoo Studio
Ael took home awards from "Best in Realism" and "Best in Cover-ups" in Singapore's first tattoo convention back in 2009 and his craft has only improved from there. He makes hyperrealist pieces that look like portraits on skin.
You can enquire on his availability through email via [email protected] and WhatsApp via +65 91079181.
9. Samuel Yar of Of Gods and Monsters
If you like the look of Japanese tattoos — geishas, dragons, and gods — Samuel is the guy to go to. His distinctive bold and bright strokes of colours and lines make the designs look like they're alive on your skin.
Book an appointment by shooting him a message via Instagram.
10. @fleecircus
Lee Wai Leng, who goes by Fleecircus on Instagram, is a full-time illustrator and it reflects in her tattoos. You should definitely consider going to her if you want a portrait-style and linework type of ink.
Book an appointment by emailing [email protected]
11. @e.llocia
Colourful, whimsical, and fun. If this sounds like your taste in ink, @e.llocia's style will be a perfect match. She specialises in hand-poked tattooing and her work will turn your skin into a personal sticker book of permanent illustrations.
Book an appointment by emailing her via [email protected] or sending her a DM on Instagram.
Here are some tips on how to care for your new tattoo.
Comments, questions or feedback? Email us at [email protected].