"Coffee is love, coffee is life." If this quote sounds like music to your ears, it's time you pour yourself a cuppa as it's World Coffee Day today! To mark this brew-tiful occasion (pardon our coffee-laden puns), TheBeauLife decided to sit down for a chat with Natasha Conceicao, founder of inspirational, oh-so-cool lifestyle platform @onericeplease to chat all things coffee (and creating content).
Read on as Natasha tells us more about her top coffee spots in Singapore, her go-to coffee order, and her passion for weekend adventures with her beau, Erwin.
Two Curious Creatives; Onericeplease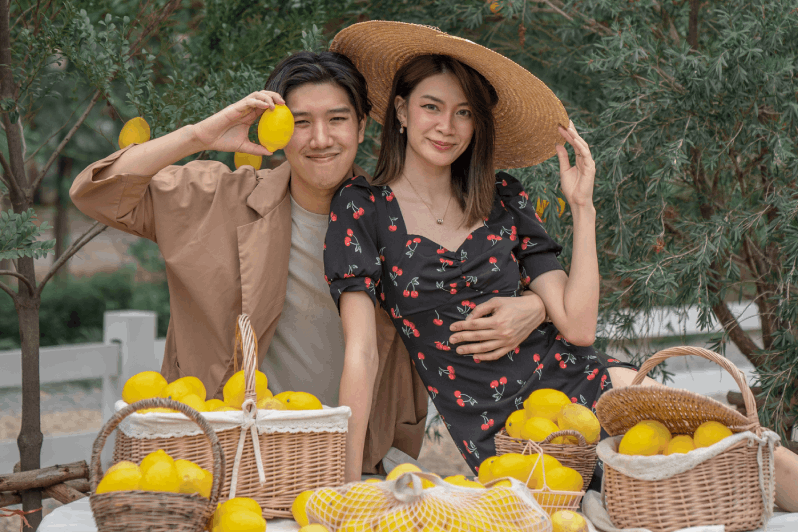 Before we delve into Natasha's coffee picks, we had to ask: Who's behind those gorgeous photos featured on @onericeplease's 'gram? Is the platform run by a team of photographers and creatives?
"@onericeplease is run by both me and my boyfriend, Erwin. I've been in the media scene for about four to five years working at various media companies. Meanwhile, Erwin has always had a strong passion for the F&B industry as he started his career with a popular specialty coffee brand in Singapore," shares Natasha.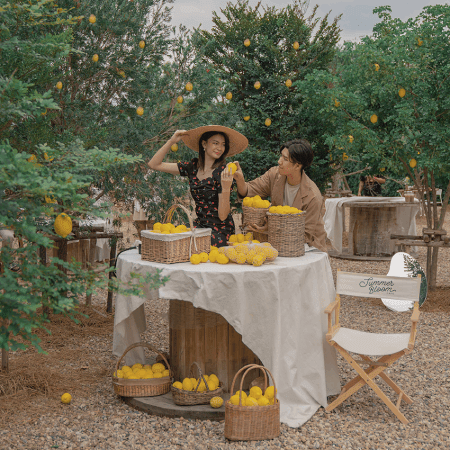 Natasha tells us that the platform was formed during the "early stages" of their dating phase as she and Erwin "shared a common interest in food and uncovering new places and experiences." It all began when Natasha learnt of Erwin's food account, where she realised that there was "potential to make it into something bigger".
Hence, whenever the couple went out for their dates, these insta-worthy moments became great opportunities for Erwin to hone his photography skills and for them to "create content in a proper manner." Since then, the couple has been actively documenting the latest and coolest F&B and lifestyle spots in town on social media; inspiring others to embark on their very own weekend adventures as well.
What's your go-to coffee order?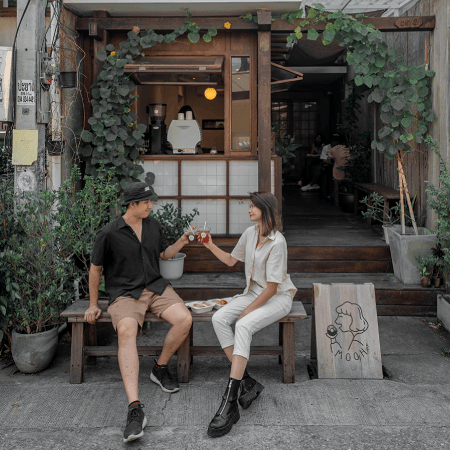 "Coffee is something that we hold very dear to us — by us, I really mean Erwin specifically. He's the coffee expert here, while I love my coffee sweet! To him, coffee is more than just a beverage for sustenance. It brought a community of passionate individuals closer together, where we all look toward one another for support and welcome others to learn and embrace the wonders of what coffee can bring," shares Natasha.
In terms of coffee preferences, Natasha confesses that she has a "really bad sweet tooth" and hence, likes her coffee sweet. "Nothing beats the coffees that Erwin makes for me in the morning," Natasha shares.
However, if she were at a café, she tends to order an iced mocha because of the "sweetness and rich taste of the chocolate". But her "current obsession" is an Einspanner as "the sweet cream on the top is always just *chef's kiss*."
How do you like your coffee?
Meanwhile, Erwin has a more refined palate and prefers "funky taste notes" in his coffee, especially those with hints of jackfruit or similar. When he's at a café, he prefers to start with a hot white AKA a coffee with milk.
The couple also revealed an insider tip: Most baristas in specialty cafés tend to calibrate their espresso brewing parameters using white coffee as a base since white coffee is often the most popular drink served in a café. As such, white coffee would usually taste the best. And if Erwin was in the mood for another cuppa, he would go for a single-origin bean brewed as a pour-over.
Best Coffee Spots in Singapore, recommended by @onericeplease
Having documented and reviewed numerous coffee spots in Singapore, which ones impressed @onericeplease the most? Plus, what does "good coffee" mean to them?
"We love places with a good balance in their menu; places that take great pride in brewing good coffee yet finding the perfect pairings, be it savoury food items or desserts. We also love places that invest the time and effort to create the perfect environment they want their customers to be in. It's about treating them like your cherished guests; as the saying goes, 'Mi casa, su casa'," Natasha explains.
What's your preferred coffee pairing?
The couple is also "all for that personal and approachable atmosphere" and they both value places that pay attention to detail. "We fancy places that understand precisely what they want and show it through the aesthetics of their space," Natasha adds.
Ahead, @onericeplease's top five coffee spots in Singapore ranked in no particular order.
Five Oars Coffee Roasters: Great espresso with an al fresco area and speakeasy to boot
"We love their al fresco area and the convenience of it being right in a bustling central neighbourhood at their Tanjong Pagar outlet. There's also a speakeasy cocktail bar extension out back that's perfect for a couple of drinks at night."
Your coffee order: "Their espresso, which is [made using] their own house blend."
Also try: Their Mentaiko Mac & Cheese. "It's so creamy and flavourful, but might be heavy for a single person to finish. The Truffle Fries and Smoked Salmon Rosti are amazing too."
Bookmark this spot: Five Oars Coffee Roasters is available at multiple locations, including Upper East Coast and Tanjong Pagar. Learn more here.
Homeground Coffee: Seasonal coffee selections and a cool coffee experiential studio
"Homeground Coffee has a coffee experiential studio called Playground within the same space. It's a great space for the public to learn more about coffee and check out some equipment and gear that they could get if they ever consider home brewing."
Your coffee order: Try one of the seasonal coffees they have on the bar.
Also try: The Mezze Platter. "It's an interesting choice as it's not common to find Middle Eastern-inspired fare in a local cafe."
Bookmark this spot: Homeground Coffee is located at 13, 15 Teo Hong Road, S 088328. Opening hours: 8:30AM to 6PM. Closed on Tuesdays and Wednesdays. Learn more here.
DAWN: "Exceptional" milk coffee served in a relaxing atmosphere
"The entire space is a vibe, where the owners — who are also the baristas — take their time to meticulously prepare your order. The team practices ukino, which means the art of slow living in Japanese, similar to the philosophy of living in the moment."
Your coffee order: The White AKA milk coffee. "We love how well-balanced it is in taste with a nice and slightly bright note."
Also try: Their rustic baked goods.
Bookmark this spot: DAWN is located at 78 South Bridge Rd, #01-01, S 058708. Opening hours: 8AM to 5PM on Mondays to Fridays, 9AM to 5PM on Saturdays and holidays.
51 Tras: Perfect for sweet coffee lovers; featuring dishes with local-inspired twists
"All the desserts and food items here are unique and appealing! We love how they are all sourced from different local chefs who incorporated their own unique styles into the dish. Did we also mention that the entire space is a one-of-its-kind vibe in Singapore?"
Your coffee order: The Einspanner, which is a creamy type of coffee. "Perfect for people who love sweet coffee!"
Also try: The Aburi Chee Cheong Fun. "A familiar local dish but with added impact."
Bookmark this spot: 51 Tras is located at 51 Tras St, S 078990. Opening hours: 11AM to 7PM on Wednesdays to Sundays.
Waga Waga Den: "Creative" iced coffee and freshly made Warabi Mochi
"The owner [of Waga Waga Den] is actually behind Black Carvery Group, which owns premium Wagyu-centric concepts such as Black Cow and Shatoburian as well."
Your coffee order: The Cloud WAGA Iced Coffee. "This is a must-try; super cute and creative, and tastes good".
Also try: The Warabi Mochi. "It's freshly made in-house too and not overly sweet."
Bookmark this spot: Waga Waga Den is located at 38 Beach Road, #01-04, S 189767. Opening hours: 8:30AM to 3:30PM from Tuesdays to Fridays and from 9:30AM to 4:30PM on Saturdays. Closed on Sundays and Mondays.
So, which coffee spots have made it to your cafe-hopping list?
(Cover photos from: @onericeplease)
Hungry for more F&B recommendations? Check out our guide to the 10 best places for authentic Peranakan food in Singapore.

Comments, questions or feedback? Email us at [email protected].