Do you love the warm and inviting atmosphere that welcomes you the moment you step into a coffee shop? If your answer is yes, why not choose a coffee spot as the venue for your next catch-up with friends and loved ones? After all, the soothing cafe music, the scent of freshly ground coffee beans, and the quiet conversations from customers are perfect recipes for coffee dates.
But coffee is always better with a filling meal or treat. Try these coffee and food combinations from SM Deals that will tickle your taste buds and liven up your spirits for hours of conversation.
1. For brunch buddies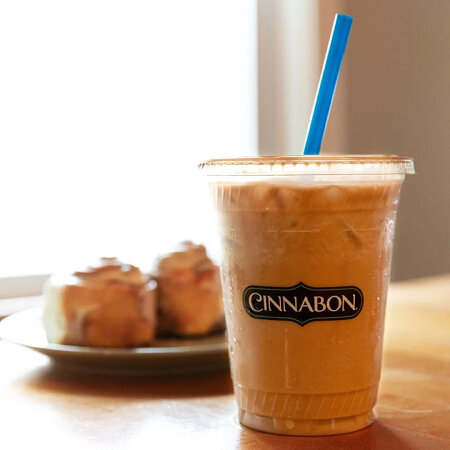 Love to start your hangouts before the lunchtime rush hits? Call your friends and head over to the nearest Cinnabon to get the Classic Roll and Classic Brew. Let the richness of the Classic Brew cut through the sweetness of Cinnabon's popular cinnamon rolls as you bring each other up to date on all the recent happenings in your life.
The Cinnabon Classic Roll and Classic Brew combo is available at select SM branches nationwide.
2. For ladies who lunch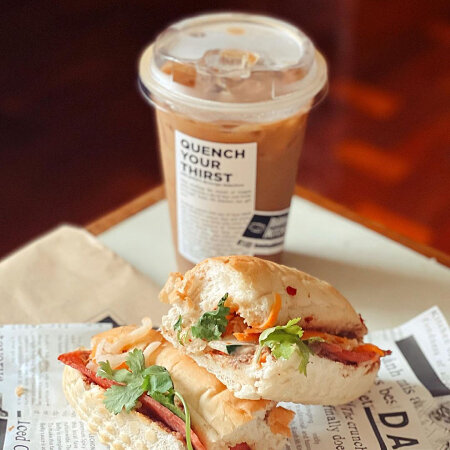 As for ladies who love to catch up over lunch, you can get your coffee fix at Banh Mi Kitchen. Treat yourself to hearty Wagyu Tapa Creations Banh mi, strong cups of Vietnamese coffee, and a long conversation fueled with affection. After all, isn't it more fun to exchange stories over good food?
Save up to P29 on any Traditional or Creations Banh Mi + Medium Beverage at SM City Sorsogon 'til 31 July 2023.
3. For sweet and savoury savants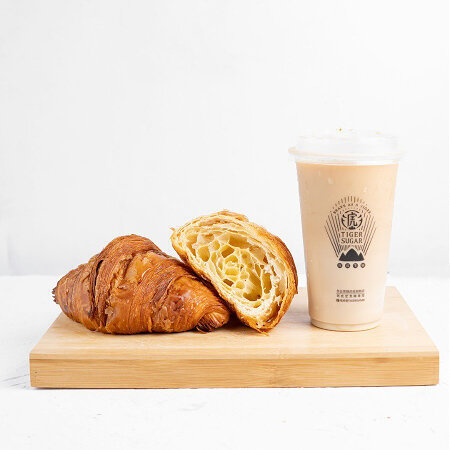 If you and your friends love the contrast of sweet and savoury in one meal, you'll enjoy the taste of Tiger Sugar's Milktea and Coffee Series paired with a flaky and buttery croissant. Munch on a buttery Brown Sugar Almond Croissant and sip on a savoury-creamy Café Latte with Cream Mousse as you shop and chat the day away.
Get any Croissant and 1 Large Drink for P225 at Tiger Sugar in select SM Supermalls 'til 31 July 2023.
4. For the afternoon agenda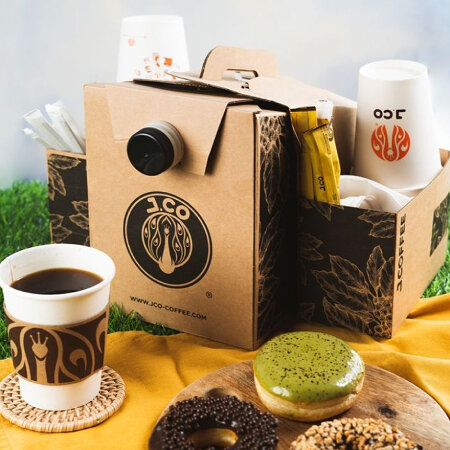 If your friend group are homebodies who prefer to have your get-togethers in the comforts of one of your homes, bring the coffee shop experience to your door with the JCo Brew Box! Take your pick from Hot Chocolate, Hot Americano and Hot Café Au Lait. Each set comes with a stack of 12-ounce paper cups with lids, stirrers, and an assortment of sweeteners and creamers. P.S. Don't forget to order some JCo doughnuts as snacks too!
The JCo Brew Box is available at select SM malls nationwide.
5. For K-pop-obsessed fans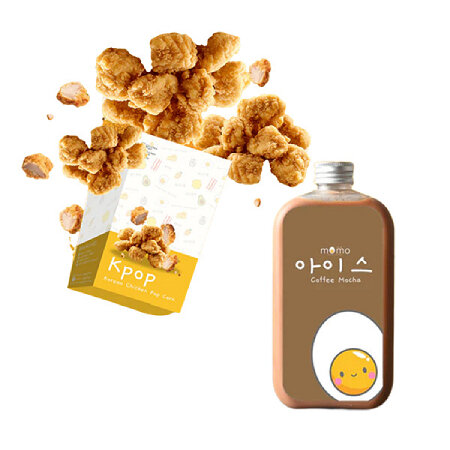 Have you and your buddies joined the ranks of folks enamoured with Korean pop, dramas, food, and fashion? Drop by Momo Korean Egg Drop and try the Kpop Chicken Popcorn and Coffee Mocha combo for K-inspired eats to go with your K-filled convos! It's the perfect savoury snack to have at any time of the day while gushing over your favourite oppa.
Buy 2 Kpop Chicken Popcorn and get 1 Coffee Mocha at Momo Korean Egg Drop in SM Mall of Asia for PHP198 'til 31 July 2023 when you order via SM Malls Online.
6. For caffeine-fuelled work besties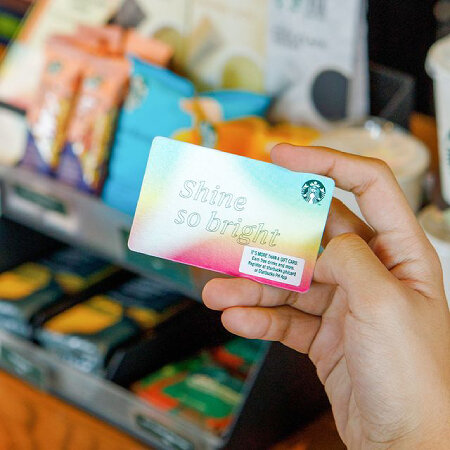 Now if you have a friend or work bestie who always tags along with you to get your morning or mid-day caffeine fix, you can indulge your caffeine cravings and save some money in the future by getting a Starbucks card. Use it to get one Starbucks Star for every PHP25 you spend, which you can then redeem for another drink, pastry or slice of cake once you collect 100 stars.
Know more about the Starbucks card here.
If you want to have an awesome time chatting with your pals over coffee, head over to any SM Supermalls and discover Coffee Time Deals that will suit your caffeine mood. Enjoy various blends and brews paired with delectable and tasty treats without breaking the bank — that's a good deal, if you ask us.
Indulge your caffeine cravings and check out the SM Deals website for a whole latte promos and offers from your favourite coffee brands.
Comments, questions or feedback? Email us at [email protected].