This article is published on 25 May 2022.
You're probably tired of hearing this but not removing your makeup before going to bed is a big no-no. Not dealing with makeup residue properly leads to clogged pores and possible irritation, which triggers other skin issues like acne, blackheads, and more. Plus, leaving makeup on overnight negates your skin's natural repair process which happens as you sleep. But of course, we totally understand that there are times when removing makeup is such a bother, especially after a long day ahead. That said, what you need are trusty, no-fuss makeup remover wipes.


How do makeup remover wipes work?
Makeup remover wipes work using solubilisation a.k.a. breaking down your makeup's composition to dissolve its adherence to the skin. Some of the most common ingredients used to make it happen are natural oils, micellar water, and emollients. Over the years, makeup remover wipes have also become better in terms of quality and performance, with efficacy at par with
wash-off makeup removers
. Most of them provide extra skincare benefits too!
Intrigued? We're here to provide you with 13 amazing makeup remover wipes you can easily get in Singapore to help narrow down your choices.


1. rms Beauty The Ultimate Makeup Remover Wipe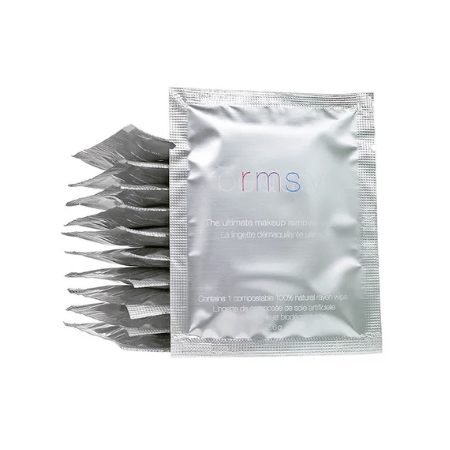 The product is also made from biodegradable cloth, making it good not just for you but also for the planet. Each wipe is also packed in its own sealed packaging, making it less prone to contamination pre-usage.
Another reason to get it: This makeup remover wipe is powered by coconut oil, which contains concentrated lauric and caprylic acids that are great for combatting bacteria and fungus build up on the skin.
Get it at Sephora for SGD27 per pack of 20.


2. BIORE Moist & Hydrating Makeup Remover Cleansing Oil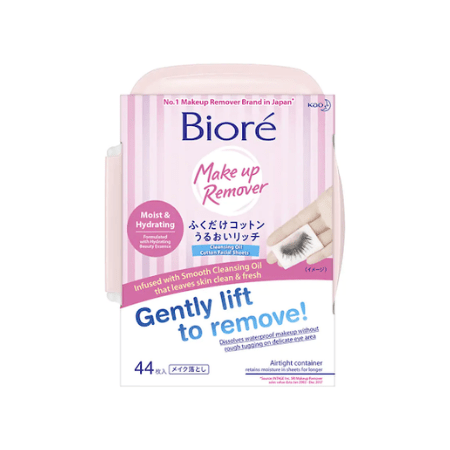 A makeup remover wipe that doubles as a skincare essence? Biore's got you covered. This product's formula gently but thoroughly removes makeup without tugging on your skin. It also contains a hydrating beauty essence that deeply nourishes and hydrates the skin, leaving it soft and supple after cleansing.
Another reason to get it: The essence also helps cushion the skin from the pressure of skin cleansing motions which prevents skin creases from developing.
Get it at Watsons for SGD17.90 per pack of 44.
3. Banila Co Clean It Zero Lychee Vita Cleansing Tissue
Obsessed with Banila Co's Clean It Zero cleanser? You'd be glad to know that it comes in the form of wipes too! These makeup remover wipes carry the powerful cleansing power of the balm version and allow you to go for a no-cleanse makeup removal with a single sheet — no residue or icky feel, guaranteed. It's also hypoallergenic, making it great for those with extra sensitive skin.
Another reason to get it: This product also contains damask rose water which helps prevent skin tightness and keeps the skin feeling radiant and soft to the touch.
Get it at Watsons for SGD9.68 per pack of 30.


4. NIVEA Visage Refreshing Facial Cleansing Wipes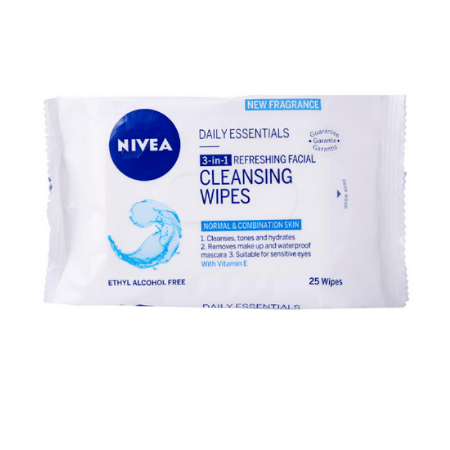 This makeup remover wipe is infused with vitamins and natural lotus extract that leaves the skin feeling squeaky clean but still well-hydrated. It acts as a cleanser and a toner in one too.
Another reason to get it: These wipes give the skin a refreshed feel, making it perfect for dealing with ick and sweat on other parts of the body.
Get it at Watsons for SGD9.90 per pack of 22.


5. Neutrogena Deep Clean Makeup Remover Wipes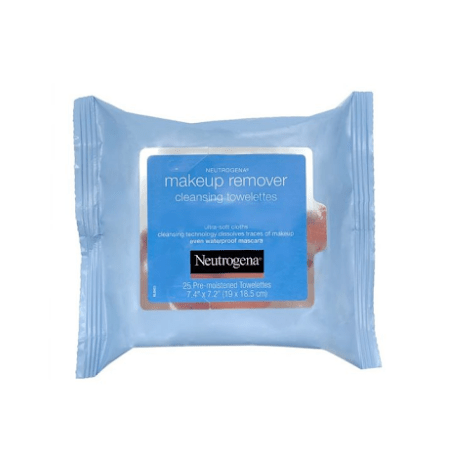 Oil-based makeup, water-based makeup — these makeup remover wipes deal with it all. This product helps sweep away deep-seated residue and other impurities without the need to double-cleanse.
Another reason to get it: Makeup or no makeup, if you need a quick face cleanse no matter what time of day, this product will give your skin the reset it needs.
Get it at Guardian for SGD13.90 per pack of 25.


6. Pure Beauty Urban Shield Antioxidant Makeup Remover Facial Cleansing Wipes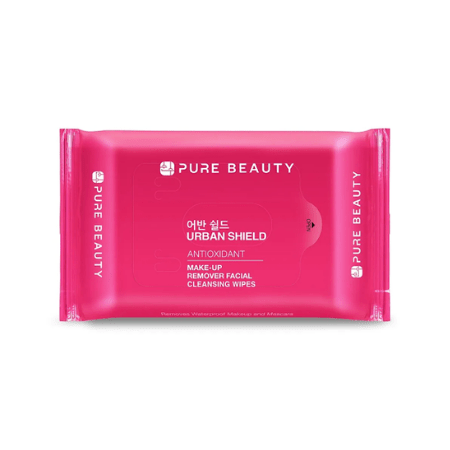 These makeup remover wipes help restore your skin's health after it strips away all the makeup and dirt with their potent antioxidants. This product also helps bring back your skin's pH balance to skin issues like acne and excess sebum production.
Another reason to get it: These wipes also have soothing properties that help tame irritated skin not just on your face but also on other parts of your body.
Get it at Watsons for SGD3.83 per pack of 20.
7. Bifesta Enrich Wipes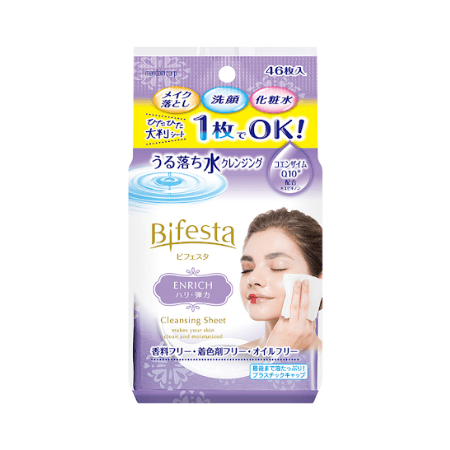 This product is soaked in a skin lotion formula that helps remove heavy-duty makeup and douses the skin with hydration and nourishment similar to a toner, essence, serum, and moisturiser.
Another reason to get it: These wipes are packed with coenzyme Q10 and ceramide which leaves the skin looking brighter and more radiant with continued use.
Get it at Guardian for SGD14.50 per pack of 46.


8. Missha Super Aqua Ultra Hyalon Cleansing Water Wipes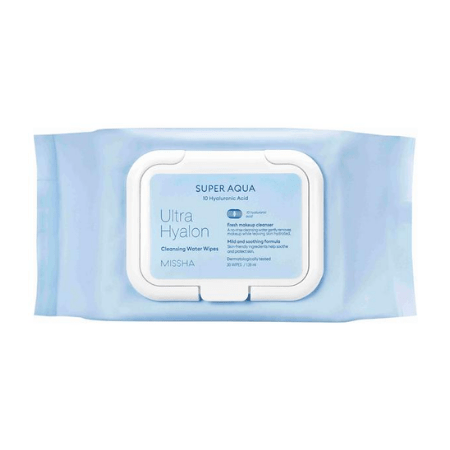 These soft makeup wipes ensures no tugging and all comfort even while effectively removing your makeup. It contains ten types of hyaluronic acid that keeps the skin well-hydrated even hours after the first wipe.
Another reason to get it: The product also contains plant extracts like bergamot and orange peel that helps strengthen the skin's shield against external stressors while boosting the skin's glow and radiance.
Get it at Shopee for SGD6.90 per pack of 30.
9. MAC Gently Off Wipes + Micellar Water Makeup Remover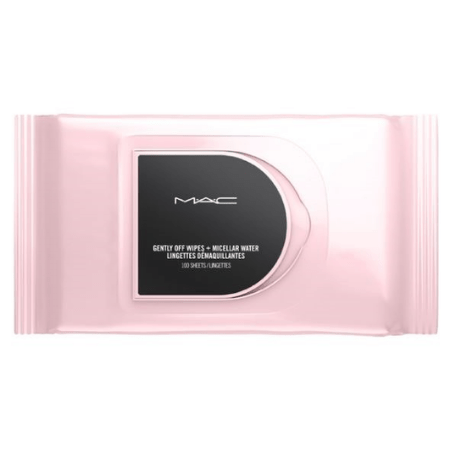 This product is infused with saline and micellar water that effectively but gently deals with dirt, makeup, and oil, fuss-free. These wipes also now use a biodegradable fabric that makes them more earth-friendly compared to their previous version.
Another reason to get it: The wipes also give the skin an instant dewy, bright, and plump look which is perfect for an instant boost no matter what time of day.
Get it at LAZADA for SGD54 per pack of 80.


10. Senka All Clear Sheet
These J-beauty wipes are made from 100% cotton to ensure it's gentle and soft on the skin. It also has a powerful formula that breaks down even thick, waterproof
mascara
.
Another reason to get it: The product is also specially formulated to clear blackheads and dead skin cells to reveal fresh and healthier-looking skin.
Get it at Watsons for SGD9.03 per pack of 44.
11. Burt's Bees Sensitive Facial Wipes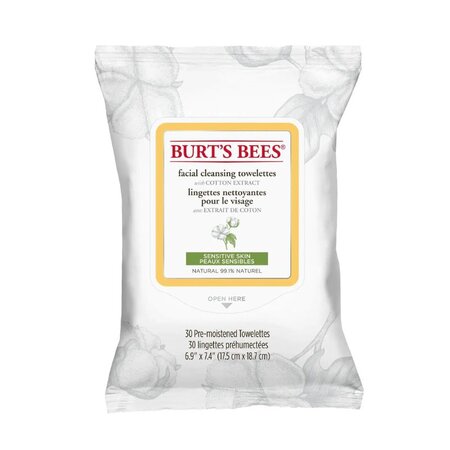 These facial wipes effectively remove makeup and other impurities while caring for your skin with its natural ingredients. They're also made from cotton extract to ensure they're gentle and safe even for sensitive skin.
Another reason to get it: It has a soft and light natural fragrance that will help refresh your senses during use.
Get it at Lookfantastic for SGD12.50.
12. Simple Kind To Skin Cleansing Facial Wipes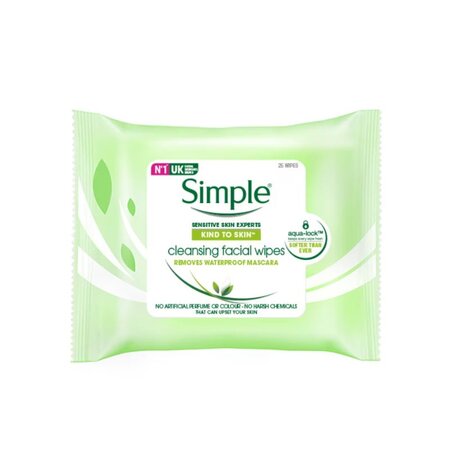 These makeup remover wipes are filled with multi-vitamins and gentle cleansing ingredients that help refresh and moisturise your skin while effectively dealing with any traces of dirt or makeup residue.
Another reason to get it: Despite its gentle formula, it claims to clean off waterproof mascara.
Get it at Watsons for SGD14.05.
13. Farmskin Superfood For Skin Moisturising Cleansing Wipes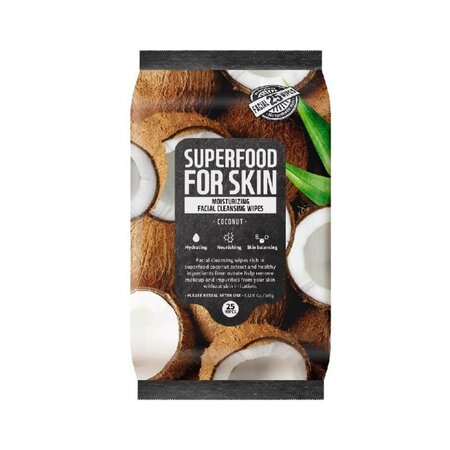 These wipes use coconut extract that deals with stubborn dirt and makeup, as well as dead skin cells, while keeping the skin hydrated throughout the day.
Another reason to get it: These also claim to have double-cleansing power which keeps the skin squeaky clean even without follow-up cleansing using a face wash.
Get it at Watsons for SGD6.90.
P.S. Don't miss out on night creams before you get your zzzzs too! Our recommendations here.
Comments, questions or feedback? Email us at [email protected].