Want soft, kissable lips? Then you'll need to have a tube of lip balm always within reach!
Why you need a lip balm for dry lips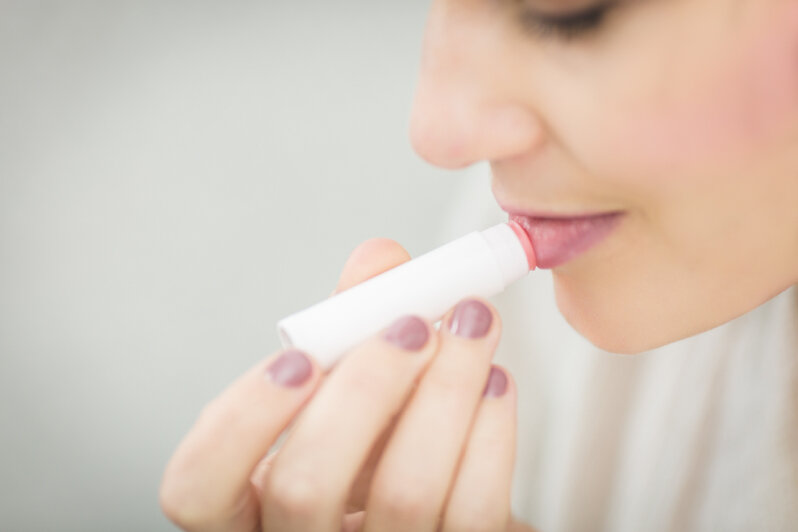 Your lips are still skin, though they're thinner and less moisture-retaining compared to the rest of your face. Similar to how you'd moisturise your skin to prevent dryness and other skin woes, you need to apply lip balm so your lips don't flake or crack.
Look for ingredients like shea butter, beeswax, hyaluronic acid, and ceramides. These are tried-and-true ingredients that have highly nourishing abilities. They also help soothe, soften, and shield your lips from dryness-causing factors.
Of course, it's still important to stay hydrated by drinking water throughout the day. But lip care is an additional measure so your pout stays smooth, soft, and smoochable.
Want to know your options? Read on for some lip balms for dry lips that are available in Singapore.
1. Kiehl's Lip Balm #1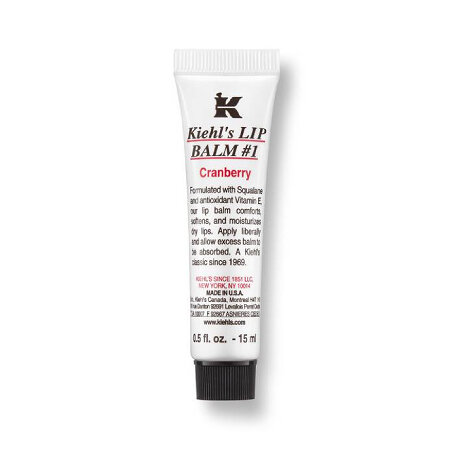 This cult-fave lip balm is beloved for its ability to soothe and smooth dry lips without triggering sensitivity. It's formulated with squalane, a plant-based lipid that's easily absorbed by the skin and helps top up the skin's barrier. This lip balm for dry lips and sensitive skin comes in unscented and scented versions.
Why it's great: It also contains aloe vera and vitamin E, which are also highly moisturising!
It's priced at SGD20 per 15ML at Kiehl's stores and website.
2. L'Occitane Shea Butter Lip Balm Stick
Shea butter is a popular ingredient in moisturising products, and this lip balm is packed with its highly nourishing powers. It also has shea oil, which is rich in fatty acids that prevent skin dehydration.
Why it's great: Vegetable castor oil, Candelilla wax, and beeswax round out its list of moisturising ingredients.
It's priced at SGD19 on the brand's website.
3. Carmex Lip Balm Original Click Stick™ SPF15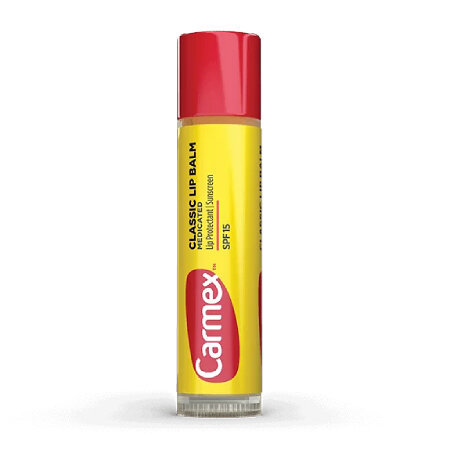 The 2000s gave birth to a lot of trendy items and the Carmex Lip Balm was one of them. This is the Click Stick version of it — it still has the traditional Carmex combo of menthol, camphor, and cocoa butter and waxes — which has an added layer of protection thanks to SPF15. It also features the Triple Force Formula™ that protects your lips from cold, windy and dry weather that can cause dryness.
Why it's great: The wind-up stick has a patented Movement Control Technology that makes applying the balm easier.
It's priced at SGD29.99 for a pack of three on Lazada.
4. Laneige Lip Treatment Balm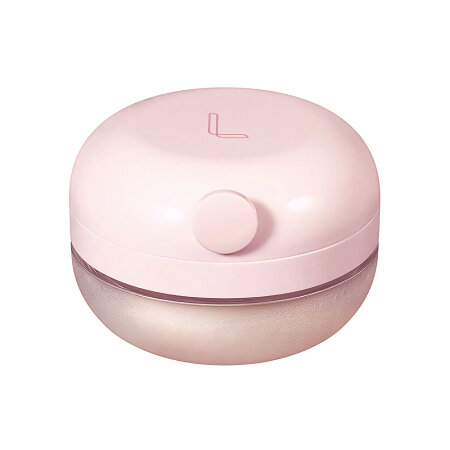 As the song goes, if you like piña coladas, then you'll like the scent of this lip balm treatment. In addition to its refreshing scent, it also contains coconut oil, peptides, and adenosine to smooth out and firm up your lips. It also has a pearlescent finish that makes your pout look fuller.
Why it's great: It comes with an applicator that's stored inside the lid, so you don't need to use your fingers.
It's priced at SGD36 at Sephora.
5. Mentholatum Therapy Lip Balm Cooling Sensation with SPF15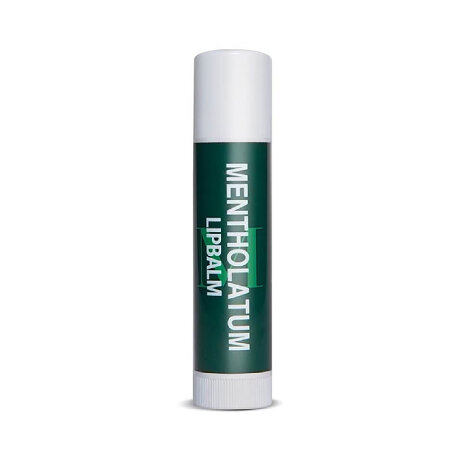 If you like that cooling menthol sensation, this lip balm will deliver that along with soothing relief for your chapped lips. It can also help alleviate any soreness or burning sensation due to cold, harsh weather and prolonged sun exposure.
Why it's great: It also has SPF15 to prevent collagen breakdown, which also helps prevent dryness and keeps your lips plump.
It's priced at SGD5.95 at Shopee and Watsons.
6. Shiseido ColorGel Lip Balm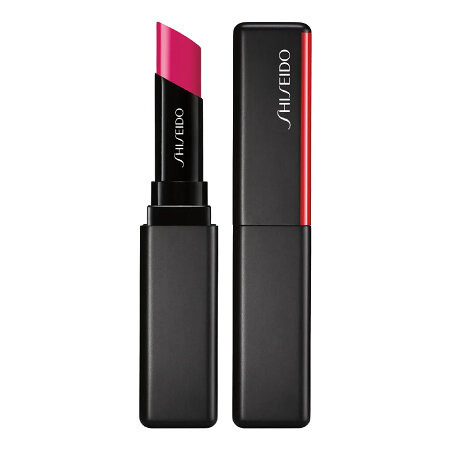 If you don't want to sacrifice pigment for hydration, pick up this Shiseido lip balm. It's a hydrating balm that melts into your lips and leaves a tint of colour. Plus, there are 15 shades to choose from. With this in your purse, leaving your other lip products at home is perfectly okay.
Why it's great: It's an Asia-exclusive product so you won't get it anywhere else in the world!
It's priced at SGD48 at Sephora.
7. Dior Addict Lip Glow Lip Balm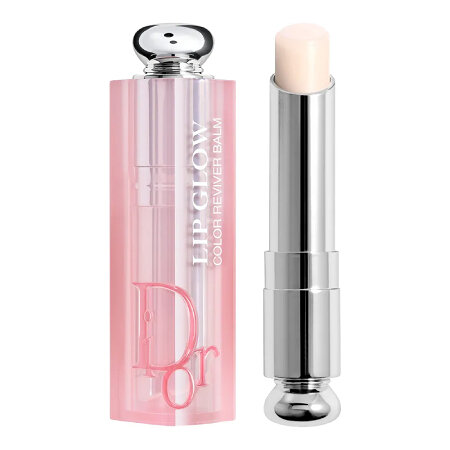 Meet the Lip Glow Oil's balmy sister. It's formulated with 97% natural-origin ingredients, including cherry oil, and a colour reviver technology that adapts to your lips' pH.
Why it's great: You can use it on its own as a regular lip balm or as a primer applied before your lipstick. Plus, there are 10 shade options.
It's priced at SGD59 at Sephora.
8. Burt's Bees Moisturizing Lip Balm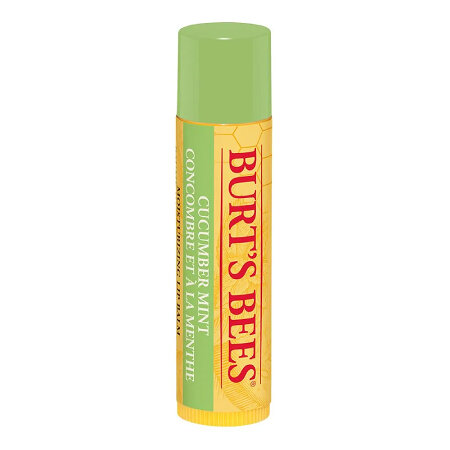 If you're on the hunt for an all-natural option, Burt's Bees will be your go-to. The brand's best-selling products are its lip balms, which come in different "flavours" and tints.
Why it's great: This variant comes in nine flavours including mango, pink grapefruit, cucumber mint, honey, and more.
It's priced at SGD10 at Sephora.
9. MAC Cosmetics Glow Play Lip Balm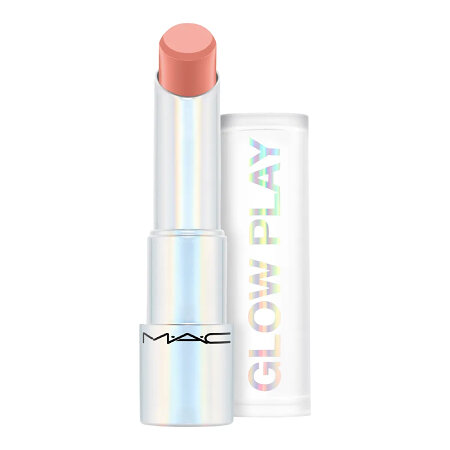 The MAC lip balm comes in six shades and is formulated with shea butter and mango and jojoba seed oils that condition your lips. It also has a glossy finish and promises to be long-wearing.
Why it's great: Each lip balm is formulated with Moisture Glow Matrix that locks in moisture so your lips become more supple over time.
It's priced at SGD37 at Lazada and Sephora.
10. Biossance Squalane + Rose Vegan Lip Balm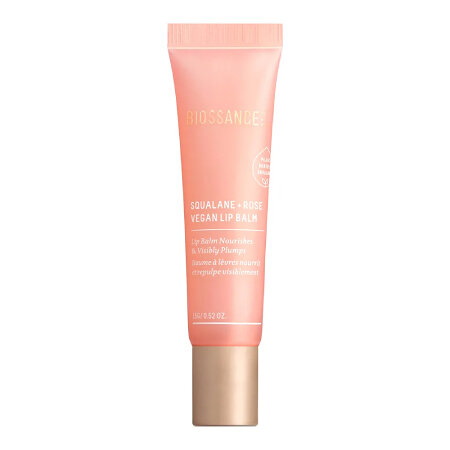 Don't like to have any scents in your lip products? This fragrance-free lip balm for dry lips promises to leave your lips healthy-looking and soft. It's infused with ceramides, hyaluronic acid, and sugarcane-derived squalane that help moisturise, smooth, and visibly plump up your lips.
Why it's great: Instead of beeswax, the lip balm is made with a vegan alternative: rose wax. It also contains wakame algae which give it another plumping factor.
It's priced at SGD43 at Sephora.
Want to give your lips added protection? Here are some SPF-infused lip balms you can try.
Comments, questions or feedback? Email us at [email protected].