Did you know that proper lip care involves using SPF on your lips? Lips are still technically skin, which means they're also susceptible to sun damage and other skin-related issues. Lack of SPF can also lead to the breaking down of collagen, resulting in thin, chapped, and dry lips.
Plus, our lips don't have melanin compared to the rest of our skin, leaving them more vulnerable to harmful UV rays. Because of this, using lip care products like lip balms with SPF should be a must in your beauty regimen.


More things to know about putting SPF on your lips
You might be thinking, "Can I just use sunscreen on my lips?" The quick answer is technically yes, but it's not recommended. The skin on your lips is different in terms thickness and texture, which means it requires a different kind of care as well, just like products tailored for your hair, face, and body.
SPF15 to SPF30 is the recommended amount for the lips but, of course, the higher the better. In terms of reapplication, it really depends on your sun exposure, but every hour is advisable if you're under extreme heat. Under regular circumstances, once every two hours is recommended.
All set? Below are 10 lip balms with SPF that can match Singapore's heat.


1. Fresh Sugar Lip Treatment Sunscreen SPF15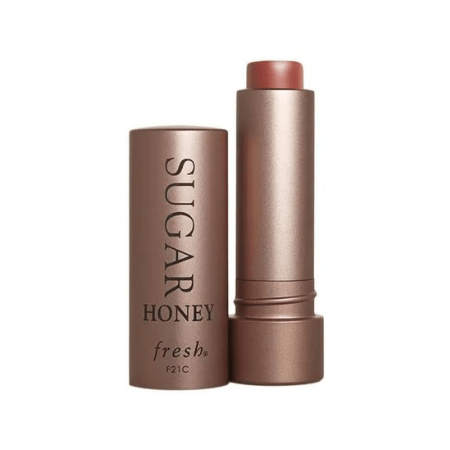 This bestselling lip balm uses a blend of nourishing oils such as meadowfoam, blackcurrant, and grapeseed to keep the lips soft, supple, and well-hydrated. It also has vitamins C and E that help strengthen the lips' protective barrier against free radicals.
Another reason to love it: This product comes in one untinted shade and nine wearable colours that go from sheer to buildable.
Get it at Sephora for SGD36 per 4.3G.


2. Supergoop! Lipscreen SPF40
This pick has sunflower seed oil, which has high contents of omega-6 fatty acid and vitamin E that shield the lips from environmental stressors and retain moisture on the lips. There's also kelp extract and grapeseed oil that boost the lips' protective barrier and prevent free radical damage.
Another reason to love it: This product is also waterproof and is a perfect topper for any lip colour of choice thanks to its non-sticky gloss finish.
Get it at Sephora for SGD36 per 10ML.
3. Jack Black Intense Therapy SPF25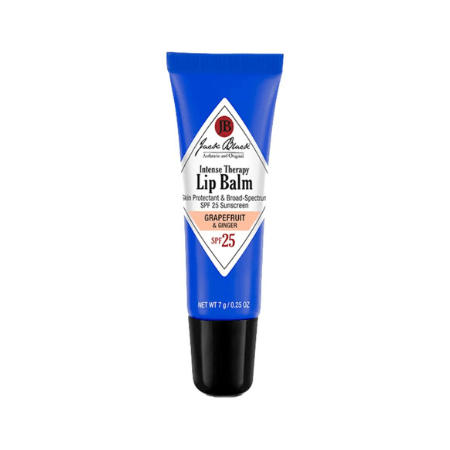 Cracked lips? Windburn? Lip crust? This lip balm is the answer. This quick-penetrating product helps soothe lip dryness and discomfort upon application.
Another reason to love it: Its thick but non-sticky formula also doubles up as an overnight lip mask that will help deal with any skin tightness and irritation in the lip area.
Get it at Sephora for SGD12 per 7G.


4. Revolution Skincare SPF30 Lip Balm
This lip balm combines coconut, castor, and sunflower oils for an ultra-hydrating formula. It also contains shea and cocoa butters that help the product melt quickly into the lips, delivering a non-icky gorgeous glazed finish.
Another reason to love it: This pick comes in a small, thin tube that will fit any pocket or purse and an angled squeeze tip, which allows for better control when getting the product out.
Get it at Lookfantastic for SGD10.50 per 15ML.
5. Ultrasun Ultralip SPF30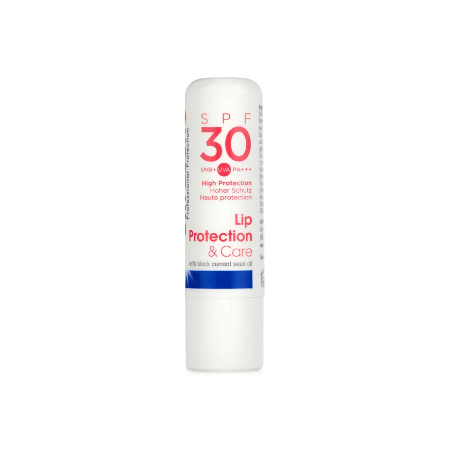 This lip balm has a smooth texture and feels lightweight on the lips. It also has a soothing, cooling feeling that's perfect for extra hot days.
Another reason to love it: It's clear and artificial fragrance-free and has no taste, which makes it perfect for those who are prone to allergies or are extra sensitive to scents and flavours when it comes to their lip products.
Get it at Lookfantastic for SGD14 per 4.8G.


6. Skin In Motion Plump It Tinted Lip Balm SPF30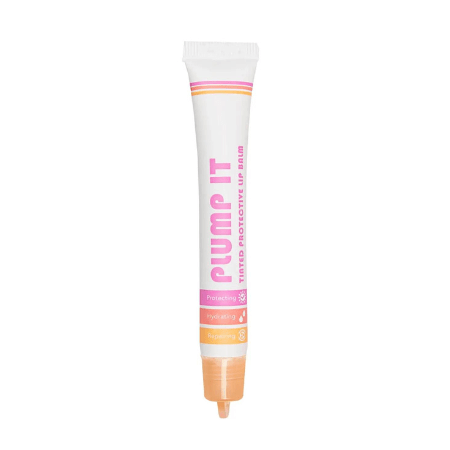 Shea butter and natural oils like meadowfoam and peppermint power up this cooling, soothing, and hydrating lip balm. This combination also helps lessen chapping and cracking upon continued use.
Another reason to love it: This product also uses Hyaluronate Technology, which gives the lips a fuller, plumper look.
Get it at Lookfantastic for SGD29 per 15ML.
7. Sebamed Lip Defense SPF30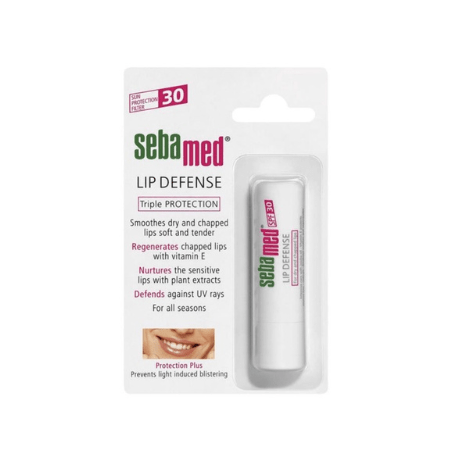 This lip balm uses vitamin E and chamomile extract to relieve any inflammation or irritation on the lips. It also has jojoba and rice bran that help retain moisture and protect the lips from dehydration.
Another reason to love it: This product is also pH balanced, making sure that your lips' skin barrier is at the top of its game in keeping free radicals away.
Get it at Shopee for SGD7.40 for 4.8G.


8. NIVEA Hydro Care Caring Lip Balm SPF15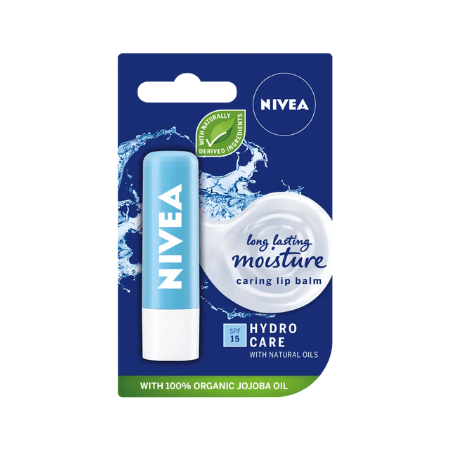 Aloe vera and vitamin E power up this lip balm to deliver soothing, nourishing, and smoothing results. It also gently exfoliates the lips.
Another reason to love it: This lip balm also has shea butter and panthenol that ensure hydrated lips for up to 12 hours.
Get it at Shopee for SGD6.30 for 4.8G.
9. Apicare Mango & Papaya Lip Butter SPF15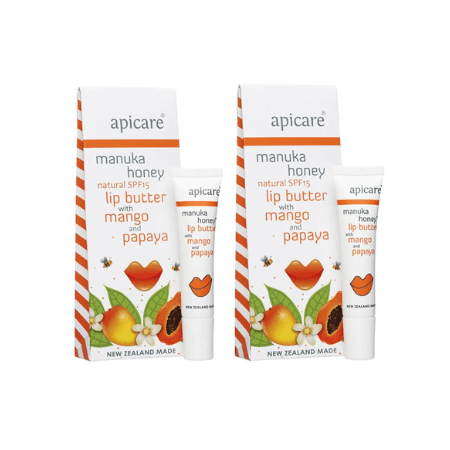 Feed your lips with nourishment from manuka honey, beeswax, plant oils, and plant butters found in this lip balm for that extra soft and kissable pout. The mango and papaya flavours also give this pick a sweet punch.
Another reason to love it: This combination of ingredients also helps keep your lips' pH balance intact, preventing issues caused by sun damage and environmental stressors.
Get it at Robinsons for SGD38 for a bundle of two.


10. Natio Moisturising Lip Balm SPF50+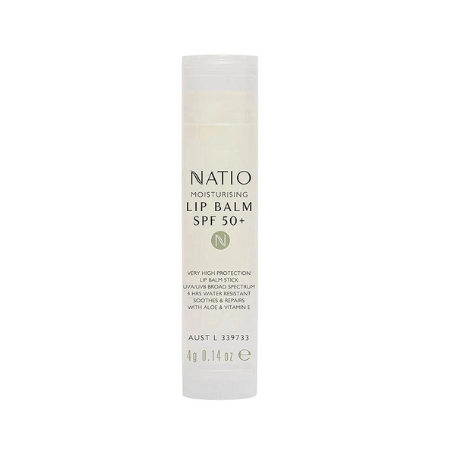 This lip balm combines vitamin E and aloe to help repair cracks, chaps, and inflammation on the lips while keeping them hydrated and moisturised all day. It also protects the lips from windburn and sunburn with its broad spectrum SPF50 UVA and UVB protection.
Another reason to love it: This product is water-resistant for up to four hours, making it a great choice during vacations or your daily trips to the gym.
Get it at Robinsons for SGD6.90 per 4G.
Comments, questions or feedback? Email us at [email protected].